Defending Your Life's Work: Measuring Impact to Evaluate Social Change
Session Type(s): Training
Starts: Thursday, Jun. 20 6:00 PM (Eastern)
Ends: Thursday, Jun. 20 7:15 PM (Eastern)
The digital world is bursting with ways to count things—followers, friends, fans, likes, retweets, hashtags and plus ones. But what are you really measuring? And how do you know if your hard work is making any difference? Transmedia campaigns—at least the most successful ones—are about more than just reach. They're most effective when they're crafted to achieve realistic goals and objectives and monitored for outcomes and impact. Evaluation gives credence to your work. It can be your best advocate when determining audiences, messages and strategies. During this training, you will learn about effective, DIY ways to measure success, learn from mistakes and defend your work.
Trainers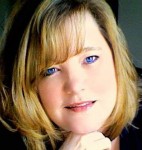 Brenda K. Foster, Vice President of Account Services at D.C.-based Vanguard Communications, has devoted her career to cause communication. In Brenda's 19 years at the firm, she has become a trusted senior adviser to national and local change campaigns, guiding projects resulting in a national monument in Utah, the protection of national forests, increased awareness of children's mental health and growth of the local food movement. After recently earning an MPA, Brenda led a company-wide effort to elevate communication evaluation to the forefront of social change PR. The end product was Vanguard's first Purple Paper:™ Evaluating Social Change, now used as curriculum at The George Washington University and American University. Outside the office, she demonstrates her public leadership as vice chair of the Manassas Park City School Board and a founding steering committee member of Progressive Communicators of DC (PCDC).
Brandi Horton, Associate Director of Innovation at Vanguard Communications, gets PR. Brandi's appetite for positive social change was borne from her teenage experience as an intern at Willie Nelson's Farm Aid. She cut her teeth at Vanguard 10 years ago and is now the firm's Director of Innovation, managing some of Vanguard's largest clients and helping each prove that their hard work is making a difference. Brandi's high-energy, "why not" attitude uncovers solutions for clients, whether it's obtaining coveted front-page news for family farmers or translating complex data about stress and health into a story worthy of NBC Nightly News. When she's not live-tweeting from White House Kitchen Garden tours or managing webcast crews for client events, Brandi enjoys serving as a member of the steering committee of Progressive Communicators of DC (PCDC), raising her toddler son Wayne and keeping pet worms — perfect for composting!