Best Practices and Trends in Social Issue Film Outreach:  Engaging Audiences With Winning Campaigns
Starts: Thursday, Jun. 20 1:30 PM (Eastern)
Ends: Thursday, Jun. 20 2:45 PM (Eastern)
In today's complicated media world, what tools and tricks do social issue filmmakers (and their grassroots and grasstops allies) need to know to design campaigns that mobilize film audiences and create meaningful political action? What are best practices? What strategies work best for those intractable and controversial political issues that can be especially polarizing? As trends in technology impact filmmaking and online organizing, what's changing and what's enduring? Join a lively conversation about the present and future of audience engagement with a panel of social issue filmmakers and community engagement campaign designers.  These panelists are committed to offering concrete and substantive strategies and tactics that you can literally put into action as soon as you walk out the door!  One lucky audience member will be chosen at random, and our panel will workshop their film on the spot as a case study for creating a successful engagement campaign.
Moderator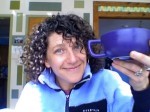 Celia Alario is a communications strategist, facilitator, coach, spokesperson trainer and educator. She cavorts with grassroots change agents, artists, academics and journalists who share her love for social justice, planetary healing and culture shaping. In the last 25 years Alario has collaborated on groundbreaking media campaigns, provided one-on-one coaching for Communications Directors and staffers, trained hundreds in public speaking and spokesperson skills and placed thousands of stories about critical social justice and environmental issues in media outlets worldwide. Alario believes in building powerful movements by fostering communicators who can speak their truths and call for justice in ways their audiences will find irresistible. She focuses on content, intent, style and mindset, blending transformational leadership coaching with communications skills building.
Panelists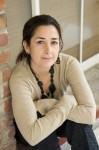 Sahar Driver is Program Manager at Active Voice, a nonprofit nationally recognized leader in the use of film, television, and digital media to put a human face on public policy. Her work to date has focused on T.V. production, the use of story-based film and media to support justice, critical media literacy, cross-cultural alliance building, and policy research that employs practices in power analysis. Sahar is currently working towards a PhD in Anthropology and Social Change.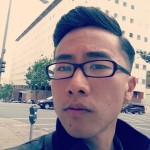 Mike Kwan is the Digital and Interactive Media Manager at the Center for Asian American Media (CAAM). His recent projects have focused on crowdfunding and online engagement strategies for films by and about the Asian American community. Mike has dabbled in the world of digital campaigning, recently working on a San Francisco mayoral race. While on the board of Asian Pacific Americans for Progress in 2012, he helped to organize a nation-wide Google Hangout on hate crimes and bullying accompanied by the film "Vincent Who?", 30 years after the death of Vincent Chin.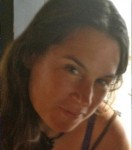 Leah Lamb is dedicated to utilizing stories to create social change and has produced and implemented online engagement campaigns for documentaries since 2005 including Strange Days on Planet Earth, Food Inc, and American Blackout. Lamb was the online producer for the Green Channel at Current TV where she developed innovative online engagement strategies and events. Leah has served on the advisory board of the National Coalition for Dialogue and Deliberation as their Arts and Dialogue Specialist. Lamb's most venture is founding My Planet, an online film strategy to restore our relationship to the natural world.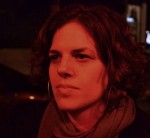 Libby Lenkinski has led outreach and engagement efforts for documentary films, media outfits and human rights organizations in Israel and Palestine for almost a decade. She recently moved back to the United States after 7 years living in Tel Aviv. She was the outreach producer for Sundance Award-winning documentary The Law in These Parts and worked with Just Vision on Israeli engagement for Puma Impact Award-winner Budrus. Libby consults for +972 Magazine, an online magazine that brings progressive voices from Israel and Palestine and serves on the Board of Comet-ME, an organization that provides renewable energy systems to off-the-grid Palestinian communities in the West Bank. She currently works as Field Director for the Western US at the New Israel Fund (NIF) and is based in the Bay Area.