Winning Wireless
Session Type(s): Training
Starts: Friday, Jun. 8 10:30 AM (Eastern)
Ends: Friday, Jun. 8 11:45 AM (Eastern)
Using the mobile phone, text messaging, phone calls and mobile web, to connect with supporters and drive meaningful action to affect change.
The training will start with an overview of the mobile ecosystem and a example campaigns. We'll focus on the aspects of mobile that produce the best results for the organization and include specific data as well as aggregate data from the leading organizations.
From there we will build a simple mobile campaign and test it out in real time. We'll end the session with Q&A as well as a discussion of how mobile will be used in the 2012 election and beyond. This session will speak to organizers that are beginners or experienced with mobile.
Trainer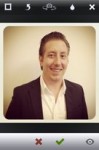 Michael Sabat is the VP of Business Development for Mobile Commons. He focuses on pursuing new markets and making sure that customers are using Mobile Commons software effectively.
Michael has been working at Mobile Commons for over 3 years. He started as the Community Manager and quickly ascended to Director of Accounts before becoming the VP of Business Development. Michael works directly with some of Mobile Commons' larger clients including the Obama Campaign, SFpark, the California Department of Public Health, the New York City Department of Mental Health and Hygiene and New York Presbyterian Hospital.