Winning Smarter: Using Data to Transform Elections
Session Type(s): Panel
Training Tag(s): Elections, Technology / Data / Innovation
Starts: Thursday, Jun. 7 10:30 AM
Ends: Thursday, Jun. 7 11:45 AM
Room: Ballroom C
Vote modeling, voter targeting, consumer data, NCEC, vote scores, crosstabs. What does this all mean? This panel of data geeks will walk through common uses of data in politics and share some cutting-edge techniques that will be used in 2012.
Winning Smarter: Using Data to Transform Elections
Storified by Netroots Nation · Thu, Jun 07 2012 15:24:27
Today was proof that NNers are proud #datanerds. The Using Data to Transform Elections was packed.
Giant coffee is now giving me the shakes. Or maybe I'm just excited for the data session. Nerd alert! #nn12Suvi
Look at all of these data geeks!!! #nn12 http://pic.twitter.com/eJ1nztqCSarah Burris
"Independents who lean dem exhibit more dem behavior than many self-identified dems." -David Mermin #nn12evanmoody
2% of videos you watch online are ads. 25% of the TV you watch is ads. There's better recall online. @Limowitz #nn12Matt Stempeck
Tim Lim: Consumers consume 25% of their media online. Why are we spending 5% or less of ad budgets online?! #nn12Kari Chisholm
great quote @darcyburner "One size fits all without testing is a terrible way to run a campaign" #nn12Leah Maddox
Tim Lim: Pair direct mail creative & targeting with online ad creative & targeting. YES! Preach, brutha! This is critical. #nn12Kari Chisholm
Attendees walked away with new frames to examine their data and targets. Here's to #winning campaigns in 2012!
Moderator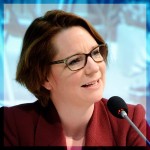 Progressive candidate for Congress in WA-01, working to build an America that works for ALL of the American people. Former executive director of ProgressiveCongress.org and the Progressive Congress Action Fund. Board member of the Netroots Foundation and the Center for International Policy. Former board member of NARAL Pro-Choice America, ActBlue, SNAP-PAC, Council for a Livable World's PeacePAC, and the Progressive Ideas Network. Principal on the Afghanistan Study Group. Author and organizer of A Responsible Plan to End the War in Afghanistan. Rabblerouser.
Other sessions: 2012 and the War on (and for) Women
Panelists
Tim Lim is the President of Precision, the largest online advertising platform where candidates and causes are able to deliver voter-targeted advertising directly to any demographic or voting segment in the country. Previously, he was at Change.org as the Director of Partnerships and also ran the Washington, DC office for Grossman Marketing Group led by former DNC Chair Steve Grossman. Tim can trace his political beginnings to campaigns from his home state of California to the primary battles in New Hampshire. Some of the campaigns that Tim has worked on include the Howard Dean presidential campaign, Chris Gabrieli for Governor, and the Hillary Clinton presidential campaign. Tim also serves as one of the Founding Co-Chairs for Gen44, the young professional arm of Obama for America.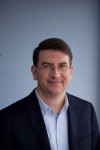 David Mermin is a partner at Lake Research Partners (LRP) and heads the firm's Bay Area office. LRP is the national political research firm established in 1995 by Celinda Lake, one of the Democratic Party's leading strategists. LRP advises dozens of Democratic incumbents and challengers at all levels of the electoral process, as well as a wide range of non-partisan advocacy organizations, foundations, and labor unions. LRP has nationally recognized expertise on women voters, health care issues, the environment, and the labor movement.
Mermin has presented research findings to audiences across the country and has published articles in Health Affairs, Aspenia and The Polling Report. A native of Atlanta, Georgia, he holds an M.A. in Geography with a concentration in political and urban geography from the University of Minnesota, and a B.A. in Political Science from Brown University.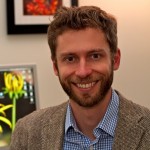 David Radloff recently co-founded a new startup, Clarity Campaign Labs, to provide fully integrated analytic solutions to Democratic campaigns and progressive non-profits. Previously as COO of ISSI, David oversaw day-to-day operations of the company, designed new products and services, and provided overall targeting and strategy advice to clients. He was also a founding partner of tinyHorse Solutions, a political technology start-up that created the Donkey, a volunteer management system for progressive campaigns. Prior to helping start ISSI in late 2007, he was the Director of Data and Targeting at America Votes, a coalition of the largest progressive groups in the country. Prior to working in campaigns and politics he was a management consultant in New York City for each PricewaterhouseCoopers and IBM and worked on variety of projects around the country.