Winning Smarter: Using Data to Transform Elections
Session Type(s): Panel
Training Tag(s): Elections, Technology / Data / Innovation
Starts: Thursday, Jun. 7 10:30 AM (Eastern)
Ends: Thursday, Jun. 7 11:45 AM (Eastern)
Vote modeling, voter targeting, consumer data, NCEC, vote scores, crosstabs. What does this all mean? This panel of data geeks will walk through common uses of data in politics and share some cutting-edge techniques that will be used in 2012.
Winning Smarter: Using Data to Transform Elections
Storified by Netroots Nation · Thu, Jun 07 2012 15:24:27
Today was proof that NNers are proud #datanerds. The Using Data to Transform Elections was packed.
Giant coffee is now giving me the shakes. Or maybe I'm just excited for the data session. Nerd alert! #nn12Suvi
Look at all of these data geeks!!! #nn12 http://pic.twitter.com/eJ1nztqCSarah Burris
"Independents who lean dem exhibit more dem behavior than many self-identified dems." -David Mermin #nn12evanmoody
2% of videos you watch online are ads. 25% of the TV you watch is ads. There's better recall online. @Limowitz #nn12Matt Stempeck
Tim Lim: Consumers consume 25% of their media online. Why are we spending 5% or less of ad budgets online?! #nn12Kari Chisholm
great quote @darcyburner "One size fits all without testing is a terrible way to run a campaign" #nn12Leah Maddox
Tim Lim: Pair direct mail creative & targeting with online ad creative & targeting. YES! Preach, brutha! This is critical. #nn12Kari Chisholm
Attendees walked away with new frames to examine their data and targets. Here's to #winning campaigns in 2012!
Moderator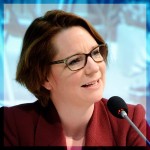 Progressive candidate for Congress in WA-01, working to build an America that works for ALL of the American people. Former executive director of ProgressiveCongress.org and the Progressive Congress Action Fund. Board member of the Netroots Foundation and the Center for International Policy. Former board member of NARAL Pro-Choice America, ActBlue, SNAP-PAC, Council for a Livable World's PeacePAC, and the Progressive Ideas Network. Principal on the Afghanistan Study Group. Author and organizer of A Responsible Plan to End the War in Afghanistan. Rabblerouser.
Other sessions: 2012 and the War on (and for) Women
Panelists
Tim Lim is President of Lim Consulting Services. Tim is a leading voice in comprehensive media planning and buying for both politics and brands. He strives to figure out the most impactful media programs that will achieve the goals of the client, whether it's to move sentiment or move sales.
Tim most recently served as a Partner at Bully Pulpit Interactive (BPI), a full-service marketing agency, as well as the President and Founder of Precision Network, a cutting edge media buying firm.
Tim founded Precision Network in 2012, which became a multimillion dollar online advertising platform and buying shop under his leadership. While a Partner at BPI, Tim oversaw the growth of BPI's paid media department, ad operations teams and driven strategy for some of the largest clients at BPI.
Tim has been featured on the TODAY Show, the front page of the New York Times, Bloomberg, USA Today, Axios, AdAge, the Washington Post, the Atlantic, Daily Beast, AdExchanger, and other outlets. In 2017, he was named to the Politico Playbook Power List. Previously, he was the Director of Partnerships at Change.org and prior to that role ran the Washington, DC office for Grossman Marketing Group led by former DNC Chair Steve Grossman.
Tim is also the founder of Blue Digital Exchange (BDX), the trade association for progressive digital professionals who work in the political, non-profit, and advocacy spaces. The mission of BDX is to bolster the case of investment in and an increased role for digital communications and marketing in progressive organizations.
Tim is an active political fundraiser and has helped raise hundreds of thousands of dollars for national candidates such as Hillary Clinton, Barack Obama as well as many House and Senate candidates. Tim served as a founding Co-Chair for Gen44, the young professional arm of President Obama's re-election campaign and served on the National Finance Committee of the Hillary for America campaign in 2016 as well as the National Finance Committee for Biden for President in 2020.
He is a co-founder of Ascend PAC and a board member of Run for Something. His favorite charities are the Leukemia & Lymphoma Society as well as Martha's Table and SOME. Tim is originally from Riverside, CA and received his Bachelor's degree from Cornell University. Tim is father to Penny and Timmy, dog-father to Pamela, and husband to Jennifer in Washington, DC.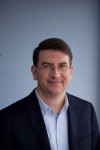 David Mermin is a partner at Lake Research Partners (LRP) and heads the firm's Bay Area office. LRP is the national political research firm established in 1995 by Celinda Lake, one of the Democratic Party's leading strategists. LRP advises dozens of Democratic incumbents and challengers at all levels of the electoral process, as well as a wide range of non-partisan advocacy organizations, foundations, and labor unions. LRP has nationally recognized expertise on women voters, health care issues, the environment, and the labor movement.
Mermin has presented research findings to audiences across the country and has published articles in Health Affairs, Aspenia and The Polling Report. A native of Atlanta, Georgia, he holds an M.A. in Geography with a concentration in political and urban geography from the University of Minnesota, and a B.A. in Political Science from Brown University.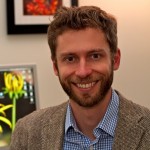 David Radloff recently co-founded a new startup, Clarity Campaign Labs, to provide fully integrated analytic solutions to Democratic campaigns and progressive non-profits. Previously as COO of ISSI, David oversaw day-to-day operations of the company, designed new products and services, and provided overall targeting and strategy advice to clients. He was also a founding partner of tinyHorse Solutions, a political technology start-up that created the Donkey, a volunteer management system for progressive campaigns. Prior to helping start ISSI in late 2007, he was the Director of Data and Targeting at America Votes, a coalition of the largest progressive groups in the country. Prior to working in campaigns and politics he was a management consultant in New York City for each PricewaterhouseCoopers and IBM and worked on variety of projects around the country.