Beyond Networking: How to Make Friends and Influence People at Netroots Nation 2012
Session Type(s): Training
Starts: Thursday, Jun. 7 10:30 AM (Eastern)
Ends: Thursday, Jun. 7 11:45 AM (Eastern)
We're here to help. At this interactive training, you'll learn how to navigate the action-packed schedule of Netroots Nation, how to survive on two hours of sleep (and still be alert for a day of panels!) and how to make genuine, lasting connections with the other fantastic folks gathered here in Providence. Best of all, you'll get an early start on networking!
Trainers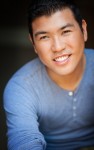 John has been a New Leaders Council (NLC), Democracy for America (DFA) and New Organizing Institute (NOI) trainer.

Karlo is an economist (Michigan, MPP; Maryland, BA), and brings to the Mayor's Fund for Los Angeles a unique skill-set of research, communications, finance, management, and fundraising. He earned his political reputation as the country's youth vote expert during the 2006 and 2008 elections while working at CIRCLE. Since then he's worked at The Aspen Institute, where he expanded their donor communications, and at the Truman National Security Project, directing a nationwide program expansion to promote the 4-D approach – where America leverages its Defense, Diplomatic, Development and Democratic engagement tools to lead towards a safer, more prosperous world.
In addition to his role at The Fund, he is a Contributor with The Economist Intelligence Unit – providing business insight consulting to the world's top companies – and a board member of the L.A. River Public Art Project.