The War on Voting
Session Type(s): Panel
Training Tag(s): Elections
Starts: Saturday, Jun. 9 1:30 PM (Eastern)
Ends: Saturday, Jun. 9 2:45 PM (Eastern)
In 2011 we witnessed the most significant rollback of voting rights since the passage of the Voting Rights Act in 1965, with conservative legislators and governors passing laws in more than a dozen states to restrict access to the ballot. These laws included requiring proof of citizenship to register to vote, restricting voter registration drives, curtailing early voting, disenfranchising ex-felons and mandating government-issued photo identification to cast a ballot. These tactics harken back to the days when Dixiecrats used poll taxes and literacy tests to bar black Southerners from voting. According to the non-partisan Brennan Center for Justice, the new laws could make it significantly harder for more than 5 million eligible voters to cast ballots in 2012, with young, minority, low-income and disabled voters hit the hardest. This panel will look at the voter suppression tactics conservatives are employing and how to fight back to defend democracy.

Moderator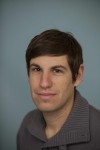 Ari Berman is a contributing writer for The Nation magazine and an Investigative Journalism Fellow at The Nation Institute. His stories have also appeared in the New York Times, Rolling Stone and The Guardian, and he is a frequent guest and political commentator on MSNBC, C-Span and NPR. He is the author of Herding Donkeys: The Fight to Rebuild the Democratic Party and Reshape American Politics. He's written extensively about the new voting restrictions passed since the 2010 election. Berman's September 2011 article for Rolling Stone, "The GOP War on Voting," injected this hugely important yet undercovered topic into the national political discourse.
Panelists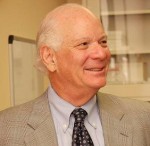 Ben Cardin was elected in 2006 to represent the people of Maryland in the United States Senate. He serves on the Environment and Public Works, Finance, Budget, Small Business, Foreign Relations, and Budget committees. He previously was a member of the Senate Judiciary Committee.
Senator Cardin believes that equal opportunity for every American is only possible when the government protects the civil rights and civil liberties of every citizen. For this reason, Senator Cardin has had a personal focus on ending deceptive voting practices in elections, since arriving in the Senate. He worked with then-Senator Barack Obama on legislation in 2007 and has recently teamed with Senator Chuck Schumer to lead the current fight for the Deceptive Practices and Voter Intimidation Prevention Act. He also is the lead Senate sponsor of the Democracy Restoration Act that would create a national standard to restore voting rights for former felons.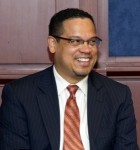 Currently serving as Minnesota's 30th Attorney General, Keith Ellison is the first African American and first Muslim American to be elected to statewide office in Minnesota. Before becoming AG, Ellison represented Minnesota's 5th District in Congress where he focused on consumer, worker, environmental, civil- and human-rights protections for Minnesotans. As Minnesota's AG, Ellison has championed affordable health care, a fair economy, and equal opportunity for all. Ellison has opposed a new rule revoking legal status for immigrants accessing public assistance, created a unit within the office of the Attorney General that focuses on investigating and prosecuting abuse of workers and wage theft, as well as filing lawsuits against opioid manufacturers. Following the killing of George Floyd, Governor Walz appointed AG Ellison to prosecute the case.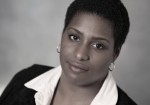 Keesha Gaskins is Senior Counsel in the Brennan Center's Democracy Program. Keesha's portfolio is within Voting Rights and Elections with a particular focus on voter suppression issues including voter identification and proof of citizenship laws. Prior to joining the Brennan Center, Ms. Gaskins was Executive Director for the League of Women Voters Minnesota where she worked on a wide range of voting rights and civil rights issues. She is an expert on redistricting and redistricting reform. Ms. Gaskins is a frequent lecturer and writer on issues related to women and politics, movement building and democratic reform.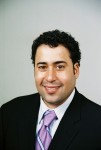 Eric Marshallis the Lawyers' Committee's chief organizer and is responsible for creating and managing the infrastructure necessary to direct large scale pro bono resources to address modern civil rights issues.
Marshall is the co-leader of Election Protection, the nation's largest voter support coalition. In addition to ensuring the effective collaboration of a large and diverse coalition, he directs various components of the Lawyers' Committee's Election Protection program, including: volunteer management, coalition building, online/offline communications, legal field programs, the hotline infrastructure, and various proactive problem solving programs.
Eric plays a leading role in several election reform coalitions aimed at combating voter suppression legislation and advocating for policies that will expand access to our democracy for traditionally disadvantaged Americans. He has testified before state and local legislatures on election reform legislation, and has actively supported and advocated for voting rights legislation at the federal level.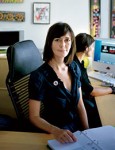 Under Smith's leadership during the past two election cycles, Rock the Vote built new tools and refined best practices for the continued engagement of young voters, setting the highest voter registration records in both midterm and presidential elections in the organization's 20-year history. In 2010, Smith led Rock the Vote in its largest midterm election effort that generated more than 300,000 voter registration applications. This work built on the successful efforts of 2008, when Rock the Vote registered a record-shattering 2.2 million people.
Prior to Rock the Vote, Smith founded and directed Young Voter Strategies.
In 2004 Smith served as national field director for the Student PIRGs New Voters Project.
Prior to her work at the New Voters Project, Smith was an organizing director for Green Corps' Field School for Environmental Organizing in Boston.
Smith received a B.A. with honors in economics and public policy from Duke University.