Protecting Voting Rights in Communities of Color in 2012
Session Type(s): Panel
Training Tag(s): Elections
Starts: Thursday, Jun. 7 4:30 PM (Eastern)
Ends: Thursday, Jun. 7 5:45 PM (Eastern)
Black and brown voters turned out in record numbers in 2008. However, the introduction of voter ID initiatives in many states creates a new barrier for many Americans, particularly in traditionally disenfranchised communities of color. Voters in these communities—as well as students, seniors, the working poor and those with disabilities—will be most impacted. What coalitions and campaigns are underway to ensure these voters have equal access to the polls? How can we ensure that their voting rights are safeguarded and their voices counted? Panelists will provide case studies of campaign strategies and community solutions and tackle tough questions concerning voter ID laws.
Protecting Voting Rights in Communities of Color in 2012
Miss this panel? No problem! Here's what happened.
Storified by Netroots Nation · Thu, Jun 07 2012 19:03:22
We should be fighting to expand voting rights.
Voting is a constitutional right. As a prog movement we should be fighting to expand voting rights instead of playing defense. #nn12DemocracyForAmerica
Reform is possible.
#nn12 ? at voting panel: are there positive reforms that will protect voting rights? Yes, Rep. John Lewis introduced Voter Empowerment ActBrennan Center
But it's a hard fight to win with just statistics and demographics.
"#VoterID is a hard issue to get people angry about when we just use statistics & demographics" -Minority voting rights panel at #nn12 #trueDemos_Org
Moderator
Panelists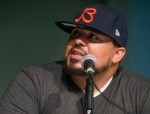 Rob "Biko" Baker is the Executive Director of the League of Young Voters, and a nationally-recognized leader. Baker is a pioneer in running city-level, data-driven voter turnout campaigns that dramatically increase the voter participation of young urban citizens. A leading voice on field campaigns targeting young African American voters, Baker serves on CIRCLE's research advisory board and is a board member of the New Organizing Institute. He is a well known communicator around elections, as well as cultural and political issues including gun violence and voting rights. In addition to being a former contributor to The Source, he has appeared on C-SPAN, Fox News and CNN. A popular and powerful speaker at conferences and events, Baker has interviewed luminaries Cornel West, Russell Simmons, and Howard Dean, and has been on panels with many of the nation's strongest progressive voices. Baker holds a Ph.D in History from UCLA.
Derrick Beetso is a citizen of the Navajo Nation and a graduate of Arizona State University's College of Law. Derrick currently works on tribal tax policy, Indian water rights matters, and Election Protection coordination and outreach for the National Congress of American Indians (NCAI).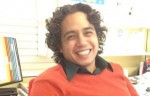 David is the New Media Manager for the National Council of La Raza (NCLR), a Latino civil rights organization headquartered in Washington, DC. In this capacity he oversees and manages the organization's online communities. He also works various components and staff across the organization to help create and implement social media strategies that will amplify NCLR's work. David originally hails from Corpus Christi, TX and holds a M.A. in Journalism from the University of Missouri. When he's not busy working on NCLR's social media, you can find him in DC record stores looking for records to add to his vinyl collection.
Find David on Twitter @dciii or on Facebook at facebook.com/davidcastilloiii