The Future of Political Cartooning
Session Type(s): Special Event
Starts: Saturday, Jun. 9 10:30 AM (Eastern)
Ends: Saturday, Jun. 9 11:45 AM (Eastern)
Join award winning cartoonists Mat Bors, Jen Sorensen and Tom Tomorrow as they discuss satire, politics and the future of cartooning in the online era.
Moderator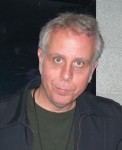 Tom Tomorrow (Dan Perkins) is the creator of the weekly cartoon This Modern World, which appears on Daily Kos and in approximately 80 newspapers. He has received numerous awards, including the RFK Journalism Award on two separate occasions. He has published eight anthologies and one children's book, and in 2009 collaborated with the band Pearl Jam on the art for the album, Backspacer.
Panelists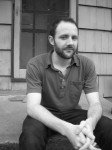 Matt Bors is an editorial cartoonist for Unversal Uclick and comics journalism editor for Cartoon Movement. His work appears in papers across the country and interwebs. He has traveled to Afghanistan and Haiti for comics journalism projects and illustrated the memoir "War Is Boring" by David Axe. Bors is the 2012 Herblock Prize winner and a finalist for the Pulitzer Prize. They call his work pungent.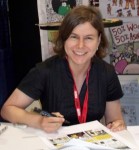 Jen Sorensen's cartoons appear weekly on Daily Kos. You may have also seen her work in the Village Voice, The Progressive, Ms. Magazine, NPR.org, Campus Progress, or a variety of other publications. Sorensen has won the Grambs Aronson Award for socially-conscious cartooning, and was named the 2012 Herblock Prize Finalist.