Big Decisions: A Discussion of Recent and Upcoming SCOTUS Cases
Session Type(s): Panel
Training Tag(s): SCOTUS
Starts: Friday, Jun. 8 4:30 PM (Eastern)
Ends: Friday, Jun. 8 5:45 PM (Eastern)
Over the course of the next year, the Supreme Court is poised to rule on nearly every major political issue facing the country today. By the time the current term ends in late June, the Court will issue potentially monumental decisions in the cases challenging the Affordable Care Act and Arizona's draconian immigration law. When it reconvenes in October, the Court will consider the constitutionality of affirmative action and is likely to accept for review cases on same sex marriage, the Voting Rights Act of 1965, abortion, indefinite detention and campaign finance. The Court's decisions in these cases will have serious implications for the fundamental freedoms we enjoy, the equality of opportunity to which we aspire and the democracy which we have built. Join our panel of experts as they discuss the cases before the Court and how we can mobilize effectively around them.
Moderator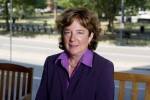 Nan Aron is the president and founder of Alliance for Justice, a national association of over 100 public interest and civil rights organizations. A leading voice in public interest law for over 30 years, Nan founded AFJ in 1979 and guides the organization in its mission to ensure that all Americans have the right and opportunity to secure justice in the courts and to have their voices heard when government makes decisions that affect their lives. Nan has taught at Georgetown and George Washington University law schools and serves on the Dean's Advisory Council at American University's Washington College of Law. She received her B.A. from Oberlin College and her J.D. from Case Western Reserve University School of Law.
Panelists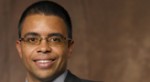 Debo P. Adegbile is Associate Director-Counsel/Director of Litigation and is responsible for supervision of the legal program at the NAACP Legal Defense and Educational Fund, Inc. (LDF). Debo successfully argued against a constitutional challenge to the core federal preclearance provision of the Voting Rights Act before a three-judge panel in federal court in Washington D.C., and again in April of 2009 before the U.S. Supreme Court. That case followed a multi-year effort which resulted in the Congressional reauthorization of several important provisions of the VRA. Prior to joining LDF in 2001, Debo was a litigation associate at the law firm of Paul, Weiss, Rifkind, Wharton & Garrison for seven years. He received a J.D. from New York University School of Law and a B.A. in Government from Connecticut College.
Lani Guinier is a legal scholar and former civil rights lawyer who specializes in voting rights law, democratic theory and practice, educational access and pedagogy, law and social movements, and issues of race, gender, class and social change. A graduate of Radcliffe College (Harvard University) and Yale Law School, she taught at the University of Pennsylvania Law School for ten years before becoming the first woman of color appointed as a tenured Professor at Harvard Law School in 1998. From 1977 to 1981 she worked in the Civil Rights Division of the U.S. Department of Justice and in the 1980s directed the voting rights project at the NAACP Legal Defense Fund. She has authored and co-authored numerous articles and five books: including The Tyranny of the Majority: Fundamental Fairness in Representative Democracy, Lift Every Voice: Turning a Civil Rights Setback Into a New Vision of Social Justice; Becoming Gentlemen: Women, Law School, and Institutional Change (with Michelle Fine and Jane Balin), Who's Qualified (with Susan Sturm) and The Miner's Canary: Enlisting Race, Resisting Power, Transforming Democracy (with Gerald Torres). Professor Guinier has received many honors and awards for her teaching, writing, and public service and is the recipient of eleven honorary degrees.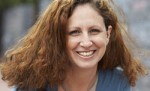 Dahlia Lithwick is a senior editor and legal correspondent for Slate where she writes the columns "Supreme Court Dispatches" and "Jurisprudence." She has covered many legal issues, including the Microsoft trial, female jurisprudence, and judicial ethics on the Supreme Court, and more recently the Troy Davis death penalty case. Before joining Slate, she worked for a family law firm in Nevada and clerked for Procter Hug, chief justice of the Ninth Circuit Court of Appeals. Her work has appeared in The New Republic, Commentary, The New York Times, Harpers, the New Yorker, and Newsweek. Ms. Lithwick received a B.A. degree in English from Yale University and a J.D. from Stanford Law School.