When Democrats Aren't Democrats: The Story of Rhode Island
Session Type(s): Panel
Training Tag(s): Local
Starts: Saturday, Jun. 9 1:30 PM (Eastern)
Ends: Saturday, Jun. 9 2:45 PM (Eastern)
How did voter ID laws pass in a blue state? How many RI state legislators are anti-choice? What's the deal with civil unions? Why does everyone keep saying tax breaks for the wealthy create jobs? As Democrats move to the right and progressives are fighting tooth and nail to get anything done, it couldn't be more important to answer these questions. Hear the story of Rhode Island and how fights for tax justice, protecting a women's right to choose, equal rights for our LGBTQI neighbors and access to the polls played out. Veteran advocates and organizers will talk about what works and what doesn't when having a D next to a name means nothing.

When Democrats Aren't Democrats: The Story of Rhode Island
Storified by Netroots Nation · Sat, Jun 09 2012 19:01:29
Panelists spoke about taxes, marriage equality, etc.
"We cut taxes on the wealthy, have to find the money somewhere, and so cut funds to municipalities." @katebrock1980 #nn12 #ripolMatt McDermott
Economic theology in Rhode Island: tax the rich and they'll leave the state, 'Flight of the Earls' @katebrock1980 #nn12 #ripolMatt McDermott
@RaySullivan says the votes were there last year for #MarriageEquality in RI and leadership would argue that they weren't there. #NN12Andres Taborda
Interesting @RaySullivan backgrounder on how RI lost on gay marriage, then Chafee signed EO on recognizing out of state gay marriages. #NN12Erika Niedowski
@RaySullivan "We are going to pass this next year. I swear to God." on #MarriageEquality #NN12Andres Taborda
Moderator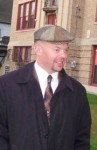 Referred to as "Bright and blunt" by The Providence Phoenix, Patrick Crowley is a leading progressive organizer in Rhode Island. Crowley is the Government Relations Director for NEARI, the largest teachers' union in Rhode Island. The former editor of RIFUTURE.Org, the left-leaning political blog in Rhode Island, Crowley made headlines for exposing right wing Governor Don Carcieri's failure to pay property tax on his luxury condominium in Florida and for chasing then Republican Senator, now Independent Governor Lincoln Chafee around the State during his 2006 re-election campaign in a George W. Bush mask and a flight suit.
Other sessions: Working Rhode Island: How We Built a Progressive Movement in Rhode Island
Panelists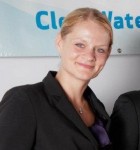 Kate Brock is the Executive Director of Ocean State Action. Kate is a Providence native who joined Ocean State Action in June of 2010 after leaving Repower Maine, a local chapter of Vice President Al Gore's organization supporting comprehensive climate change legislation. Kate served as Project Director for Ocean State Action's Victory Campaign supporting the election of Governor Lincoln Chafee. Kate chairs the LIFT, RI's tax fairness coalition, and leads Ocean State Action's health care organizing and advocacy work. Kate's work in social justice began over a decade ago with fights for stronger clean air and water protections and LBGTQI rights. Kate serves on the boards of Marriage Equality Rhode Island, and the Women's Health and Education Fund. She received a B.A. in political science from the University of Vermont.
Other sessions: Working Rhode Island: How We Built a Progressive Movement in Rhode Island
Steven Brown is executive director of the Rhode Island Affiliate of the American Civil Liberties Union, and has served in that capacity for more than twenty-five years. Before that, he served as executive director of the Iowa Civil Liberties Union for three years. He also worked at the Philadelphia ACLU and at a chapter of the New York Civil Liberties Union. He has a B.A. in political science from Vassar College.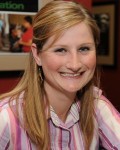 Paula Hodges recently relocated to Rhode Island to serve as the state's Public Policy & Advocacy Director for Planned Parenthood of Southern New England. Hodges last worked as Political Director for Missouri National Education Association (MNEA), the state's largest public employee union and prior to that coordinated progressive labor, environmental and women's groups' electoral plans at the America Votes – Missouri table. Paula previously served as deputy director of policy for Missouri Secretary of State Robin Carnahan. She graduated from Truman State University with an interdisciplinary degree in Cultural & Political Advocacy and became interested in politics while serving as a Congressional Page for former Congressman Ike Skelton (MO-4). Having just moved from the Midwest, Paula is astutely aware of the polarizing political environment we must cut through in order to seek progress around reproductive justice issues. Many voices make light work.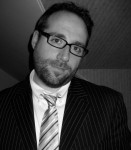 Ray Sullivan is the campaign director for Marriage Equality Rhode Island – a grassroots, civil rights organization dedicated to winning LGBTQI equality through policy change.
Ray has served as a senior political advisor to several statewide and federal candidates and elected leaders. In 2008 he was the state director for President Obama's campaign in Rhode Island. Prior to that, Ray spent six years in the General Assembly, representing the people of Coventry and West Greenwich in the 29th House District.
Ray attended Providence College and lives in Providence's West End.