Follow the Dark Money: Reporting Challenges in the Age of Citizens United
Session Type(s): Panel
Training Tag(s): Elections, Media / Journalism / Blogging
Starts: Thursday, Jun. 7 3:00 PM (Eastern)
Ends: Thursday, Jun. 7 4:15 PM (Eastern)
Super PACs, 501(c)(4)s, outside spending groups and their untraceable dollars are now de rigeur in elections, with unfettered and undisclosed campaign spending threatening the very heart of our democracy. Bringing political power brokers to light and tracing fundraising to its source is critical in establishing accountability for our elected officials. So what new strategies must reporters employ, and how can financial reporting be as clicktastic as a Kardashian scoop and as effective as a Wikileak? What reforms are necessary to bring big-money campaign spending to light? Financial reporters join financial disclosure experts, watchdog groups and national legislators to discuss reporting and reform how-tos.
Follow the Dark Money: Reporting Challenges in the Age of Citizens United
Storified by Netroots Nation · Thu, Jun 07 2012 10:36:31
The session focused on funds spent by corporations and individuals on candidates.
Learning about Super PACs and #CitizensUnited and the unlimited amounts of money corps & individuals can raise and spend on candidates #nn12Michelle Weiser
Some are following the rules, while others aren't.
Woman comment: "Burns me up that the 'other side' is breaking these rules and we are being squeaky clean" #CitizensUnited #nn12 #PACsMichelle Weiser
"People who think alike don't need to conspire." #NN12 #CitizensUnitedDeciminyan.org
Moderator
Kathy Kiely joined the Sunlight Foundation — a non-partisan non-profit that uses technology to promote government transparency — after more than three decades as a newspaper reporter. Last year, she helped to launch a multimedia presidential campaign coverage team for National Journal and CBS News. Before that, she covered Congress, the White House and national politics for USA TODAY and the New York Daily News. She was the Washington bureau chief for the Arkansas Democrat-Gazette and the Houston Post and started her newspaper career with the Pittsburgh Press, her hometown newspaper. Kiely holds a B.A. in English literature from Princeton University and an M.A. in interactive journalism from American University. She has been a political junkie since the age of four when she visited the polls with her grandmother and discovered the grand old tradition of free donuts on Election Day.
Panelists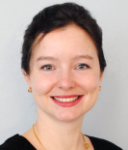 Liz Kennedy is as an attorney and advocate working for a healthy democracy. She focuses on money in politics issues to fight corruption of democratic government and to increase transparency and accountability, and works to expand political participation and prevent voter disenfranchisement.
Prior to joining Demos, Liz was an Attorney in the Democracy Program at the Brennan Center for Justice, working on issues of money in politics, democratic accountability, and corporate governance responses to Citizens United. Liz served as deputy director of voter protection for the 2008 Obama campaign in Ohio. She has represented unions in industrial bankruptcy and labor democracy cases, and worked as a litigation associate at Cravath, Swaine & Moore. Liz's writing has appeared in the American Prospect, the Boston Herald, the Cleveland Plain Dealer, the Los Angeles Daily News, the Pittsburgh Post-Gazette, The Hill's Congress Blog, and the Huffington Post.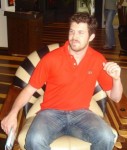 Andy Kroll is the Dark Money reporter in Mother Jones magazine's ass-kicking D.C. office. A University of Michigan graduate, he was named "Outstanding Emerging Journalist" of 2012 by the Society of Professional Journalists Nor Cal chapter. In 2013, Mother Jones won an Izzy Award for Independent Media in part for its dark money reporting. During his time at Mother Jones, Andy has contributed to a James Aronson Award for Social Justice Journalism and a 2012 National Magazine Award nomination for general excellence.