Recruiting and Hiring Rockstar Staffers
Session Type(s): Training
Starts: Saturday, Jun. 9 10:30 AM (Eastern)
Ends: Saturday, Jun. 9 11:45 AM (Eastern)
Good help can be hard to find, but it doesn't have to be. There are thousands of talented organizers out there—you've just got to find and recruit them to your team. Led by experienced managers with decades of hiring experience, this training will provide you with a new outlook on recruiting and hiring rockstars for your staff. We'll cover how to write attractive job descriptions, effectively use your networks to identify the right talent and how to manage dozens of applicants through an interview process. We'll also talk about how to reel someone in when you're sure you've found the right person for the job.
Trainers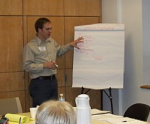 Matt managed his first campaign at 19 while a student at the University of Iowa and has never stopped organizing. At 31 he is a nationally known progressive organizer with experience in Field, Fundraising, Training and Online Organizing for numerous campaigns and organizations including the DNC, MoveOn.org, Russ Feingold, Jon Tester, Annette Taddeo, and No on 1 (Marriage Equality in ME).
From 2007 though 2011 he served as the National Training Director & Field Director at Democracy for America -organizing 87 trainings in 37 states and mobilizing DFA's million plus members to elect progressives at all levels of office.
Matt is proudly serving his second term as a Board Member at Democratic GAIN, the premier organization for connecting talented staff to campaigns and organizations in need.
A recent transplant to the Chicago area, he most recently worked as the Field Director for Ilya Sheyman for Congress in IL-10.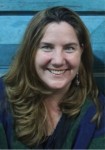 Amy Pritchard is Progressive Democratic political consultant who wears many hats. Over the past 25 years she has served in many capacities for candidates, non-profit organizations, unions, party committees, independent expenditures, and ballot measure campaigns across the country – and world. She is a senior principal with Mission Control (www.MissionControlinc.net) – one of the premier Democratic political direct mail firms in US. She was a founder of the Ballot Initiative Strategy Center (www.Ballot.org) but is better known as the founder of Democratic GAIN (www.DemocraticGAIN.org). In 2011, she took a break from domestic campaigns and spent the year working for the National Democratic Institute in Rwanda and Egypt helping political parties and doing voter education. She is happy to be back now in the US and working hard to defeat Republicans and promote a progressive agenda in 2012.