What Progressives Can Do to Stop the War on Public Education
Session Type(s): Panel
Training Tag(s): Education
Starts: Friday, Jun. 8 10:30 AM (Eastern)
Ends: Friday, Jun. 8 11:45 AM (Eastern)
American public education is under concerted attack: Americans are told we are failing in international comparisons, urged to blame teachers and break their unions, turn more of our public education system over to private interests and rely ever more upon tests to make critical decision. These and other tactics are designed to delegitimize and ultimately destroy meaningful public education. Three nationally-known experts explore aspects of that attack and offer specific suggestions of how progressive supporters of public education can fight back.

What Progressives Can Do to Stop the War on Public Education
Miss this panel? No problem! Here's what happened.
Storified by Netroots Nation · Fri, Jun 08 2012 14:10:58
This panel focused on the war on education, and what progressives can do to stop it.
Authentic Education for All discussed. Ravitch, TeacherKen, Jackson #NN12 @dianeravitch @teacherken @johnjackson http://pic.twitter.com/aF51t2DRacttosaveourschools
@DianeRavitch: this is not just about education. This is about the future of democracy #NN12NEA Public Relations
Currently, the voices of students are being ignored.
.@teacherken: student voice is ignored. We're doing education to our kids, rather than engaging them in their own education #nn12Steve Fletcher
We need to take action, and focus on how to help the majority of students.
.@SchottOtl: Let's do away with the debates about charters, charters educate 4% of students. What's the plan for the other 96%? #nn12VIVA Teachers
.@SchottOtl: sometimes direct action is the best way, not the tools of the other side. We have to organize, be strategic. #nn12VIVA Teachers
They talked about how this can be done.
@TeacherKen at #NN12: For this to be successful, it has to be done by a cmty organizing standpoint. Must be done by ppl within cmty. #eduNEA Public Relations
.@Teacherken I know some Republicans who are good on these issues: we need them as allies. #nn12VIVA Teachers
And other problems that must be addressed.
RT @NEAMedia: @TeacherKen #NN12 We cannot fix #edu in isolation without addressing the wrap-around issue of poverty, income inequality.Elyse Fradkin
@TeacherKen Undiagnosed probs w. hearing, vision, dental care, basic healthcare- not a right in this country, interfere with learning. #NN12NEA Public Relations
Education frames an memes are all conservative.
Framing & memes about #education are all conservative. The little we do frame, conservatives twist. @dianeravitch @teacherken #nn12Angela Jean
We must stand up and take action for real change.
.@SchottOtl: civil rights protesters didn't fight to make the back of the bus more comfortable! #nn12VIVA Teachers
.@SchottOtl what would happen if poor folks amassed at doors of wealthy community's schools and demanded to attend? #nn12VIVA Teachers
.@SchottOtl: time to stop being nice: it's a civil right and are going to act on every child's right to learn. applause #nn12VIVA Teachers
Saving education is about defending democracy.
#Applause!!! RT @VIVATeachers: round of applause for @DianeRavitch when she says saving public education is saving our democracy. #nn12Defeat Bullies
The panel closed with a call to action.
RT @jeffbcdm: @teacherken closes out edu panel at #NN12 with a call for everyone in attendance to vow to take on the fight "Let's Do It!"VIVA Teachers
Moderator

Coming to the end of a 17 year public school teaching career, teacherken as Ken Bernstein is known remains active online on educational and other issues of interest, such as the environment, human rights, civil liberties, and economic equity. He has degrees from Haverford, St. Charles Seminary, and Johns Hopkins and additional graduate studies at UVa and Catholic. He has resided in Arlington VA since 1982, and is married with (now only) 4 cats. Ken is National Board Certified in Social Studies and was a 2010 Washington Post Agnes Meyer Outstanding Teacher. He previously led panels on Education at YearlyKos in Las Vegas in 2006 and Chicago in 2007, and on politically active youth at Netroots Nation in Austin in 2007. He was one of the organizer's of 2011's Save Our Schools March and National Call to Action in Washington DC.
Panelists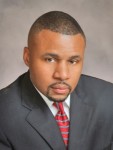 On July 2, 2007, Dr. John H. Jackson became the President and CEO of The Schott Foundation for Public Education. In this role, Dr. Jackson leads the Foundation's efforts to ensure a high quality public education for all students regardless of race or gender. Dr. Jackson joined the Schott Foundation after seven productive years in leadership positions at the National Association for the Advancement of Colored People (NAACP).
In 1999, President William Jefferson Clinton appointed Dr. Jackson to serve in his administration as Senior Policy Advisor in the Office for Civil Rights (OCR) at the U.S. Department of Education.
Dr. Jackson possesses a Master of Education and Doctorate of Education in Administration, Planning, and Social Policy from the Harvard Graduate School of Education.
Dr. Jackson served on the Obama-Biden transition team as a member of the President's 13-member Education Policy Transition Work Group.

Diane Ravitch is Research Professor of Education at New York University. She is a prolific tweeter and blogger (Bridging Differences, Huffington Post, politico.com). Author or editor of more than 20 books, her latest book was a national best-seller, "The Death and Life of the Great American School System: How Testing and Choice Are Undermining Education." She lives in Brooklyn, New York.