How Progressives Get Narrative Wrong, and How to Get It Right
Session Type(s): Training
Starts: Thursday, Jun. 7 10:30 AM (Eastern)
Ends: Thursday, Jun. 7 11:45 AM (Eastern)
Progressives talk a lot about narrative and storytelling these days. So why are we so bad at it? We're not just bad at it – we're often reinforcing right-wing ideas about our most important issues without even knowing it. We have to be smarter about research and strategy. But first, we need to know what a real narrative looks like. This interactive workshop led by progressive strategy consultant Ryan Senser, along with the help of cognitive linguist and communications expert Anat Shenker-Osorio, will help you practice effective storytelling. We'll use great stories to help us, from Harriet Tubman to Superman, and offer compelling examples of narrative, visual storytelling and words that actually move people. You'll walk away with simple and smart tools, and learn how to avoid dead-end talking points and pointless infographics. We'll also tackle one narrative challenge from the audience and work together to transform it.
Trainers
As a Transmedia Producer for Starlight Runner Entertainment, Ms. Burns has worked on such blockbuster properties as Pirates of the Caribbean, Fairies, and Tron Legacy for Disney, James Cameron's Avatar for Fox, Halo for Microsoft, The Happiness Factory for The Coca-Cola Company, and Transformers for Hasbro. She has also had the opportunity to work with Sony, Nickelodeon, Showtime, Scholastic, Nelvana, and Wieden+Kennedy. She is a member of the Tribeca New Media Fund's advisory board and is a member of the Producers Guild of America.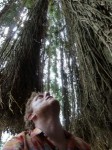 An independent consultant, Ryan partners with those seeking to lead their organizations to the next level of insight, strategy and impact. Ryan helps transform outcomes in several areas: strategic planning, organizational change, brand building, research and innovation, narrative strategy and visual storytelling. Among his clients are: Caring Across Generations, The New Bottom Line, 32BJ/SEIU, Rebuild the Dream, ColorOfChange, Presente, Arabella Advisors, 2Revolutions, Common Ground, and Planned Parenthood Federation.
Not long ago, Ryan was a Senior Strategist at SYPartners (an innovation/transformation firm), where his client was IBM, and a VP for Brand Planning at Edelman Digital, where his clients included Starbucks, Charles Schwab, PepsiCo, Microsoft and American Heart Association. At Edelman, Ryan also worked at the cutting edge of motivational research – analyzing millions of online conversations for behavioral trends and emerging cultural memes. Ryan was a Coro Fellow in New York, and majored in hermeneutics at Amherst College.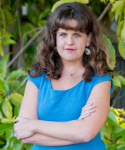 Host of the Words to Win By podcast and Principal of ASO Communications, Anat Shenker-Osorio examines why certain messages falter where others deliver. She has led research for new messaging on issues ranging from freedom to join together in union to clean energy and from immigrant rights to reforming criminal justice. Anat's original approach through priming experiments, task-based testing and online dial surveys has led to progressive electoral and policy victories across the globe.
Anat delivers her findings packed in snark at venues such as the Congressional Progressive Caucus, Centre for Australian Progress, Irish Migrant Centre, Open Society Foundations, Ford Foundation and LUSH International.
Her writing and research is profiled in The Atlantic, Boston Globe, Salon, The Guardian and Grist among others. She is the author of Don't Buy It: The Trouble with Talking Nonsense About the Economy.