The Inside Game: Progressive Legislative Caucuses at the State and Local Level
Session Type(s): Panel
Training Tag(s): Organizing & Movement Building, Local
Starts: Saturday, Jun. 9 10:30 AM (Eastern)
Ends: Saturday, Jun. 9 11:45 AM (Eastern)
Every year on the state and local level, the Netroots works to elect candidates to offices large and small, win victories in legislative fights and hold their elected officials accountable. Increasingly, these efforts are being matched by the building of critical internal infrastructure within legislative bodies themselves: progressive caucuses of lawmakers who are working to advance policy agendas, win messaging wars and influence the debate in their states and cities. This session brings together many involved in these efforts—from advocacy groups, city councils and state legislatures—to address critical questions and share their experiences about how state and local progressive caucuses can best work with allies to define progressive values in red and blue states alike and grow the national progressive movement.

Moderator
Suman coordinates Progressive States Network's work across policy areas and varied stakeholders, including progressive state legislators. She also directs PSN's State Immigration Project and has significantly amplified the organization's efforts to educate and engage state legislators and advocates on immigration policy. The daughter of Indian immigrants and the former Interim Executive Director of Chhaya Community Development Corporation, where she now serves on the Board of Directors, Suman's expertise lies in crafting policy platforms and advocacy strategies. She has also developed programs to engage immigrants in the electoral process at the New York Immigration Coalition and OneAmerica, including managing the nation's largest voter registration project for new citizens. Suman holds a Bachelor's degree in International Relations from Brown University and a Master's in Nonprofit Management from Milano The New School for Management and Urban Policy.
Panelists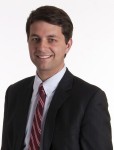 Chris Blazejewski is a Rhode Island state representative, serving the City of Providence. A lifelong Rhode Islander, he was elected on November 2, 2010, with over 71% of the vote. Last year, he oversaw passage of legislation promoting social ventures, renewable energy, open space preservation, and electoral reform.
The first in his family to attend college, Chris received his undergraduate and law degrees from Harvard University. While at Harvard, Chris clerked for the Rhode Island state courts and taught undergraduate courses in economics, ethics, and law. After law school, Chris started a nonprofit organization providing free college counseling to public high school students. He also co-founded the Providence chapters of Drinking Liberally and Young Lawyers for Obama.
Now an attorney at Sherin and Lodgen LLP, Chris represents Rhode Island and Massachusetts businesses and nonprofits. He is married to Ami Gada, a high school history teacher and urban education policy specialist.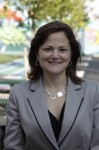 Melissa Mark-Viverito currently serves as a New York City Council Member, representing District 8, which includes El Barrio/East Harlem, Manhattan Valley and Mott Haven. She was born and raised in San Juan, Puerto Rico and attended Columbia College at Columbia University in New York City and earned her Master of Public Administration from Baruch College, City University of New York in 1995. In 2005, Melissa became the first Puerto Rican woman and Latina elected to serve as Council Member for the 8th Council District. In 2009, she was elected to her second term in the City Council. She currently serves as Chair of the City Council's Parks & Recreation Committee and Co-Chair of the Council's Progressive Caucus. In her current capacity as Council Member, Melissa has worked to advance anagenda focused on issues affecting working class and low-income families, youth, seniors and immigrant communities.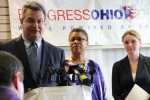 Brian P. Rothenberg is Executive Director of ProgressOhio, which he founded in 2006. Under his leadership ProgressOhio has grown to over 420,000 members. ProgressOhio is the state's largest progressive advocacy organization and is regularly sought as out as the authority on progressive issues in Ohio.