Promoting People of Color in the Progressive Blogosphere
Session Type(s): Panel
Training Tag(s): Organizing & Movement Building, Media / Journalism / Blogging
Starts: Friday, Jun. 8 4:30 PM (Eastern)
Ends: Friday, Jun. 8 5:45 PM (Eastern)
This panel will address the needs, successes and obstacles to having greater participation from people of color in the blogosphere. Using the models of the Native American Netroots and Black Kos as a beginning point for the discussion, we'll cover topics such as color blindness vs. representation and how to get historically underrepresented groups and their views heard. We'll discuss how to organize outreach between the larger blogosphere and blogs that are specific to communities of color and how to form stronger connections to ongoing organizing efforts and activism in communities of color. We'll also focus on how organizations can promote diversity within new grassroots organizations.

Moderator
Panelists
California Lawyer, practicing for 21 years. Currently Pro Bono Counsel for a commercial law firm. Graduate of Stanford Law School and Stanford University (Psychology). Formerly a commercial litigator focusing on business litigation, unfair competition and real estate. Passionate yet information/data driven blogger about race — particularly African Americans — politics, womanism, poverty and the places that each intersect. Currently also an appointed public official (Planning Commissioner).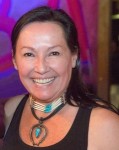 Neeta Lind (Diné) is the Director of Community at Daily Kos, a position she has held since 2013. Neeta is responsible for developing projects to maximize the political effectiveness of our most valuable resource, the Daily Kos Community. She promotes the participation of Daily Kos users by creating and supervising various communities and community activities in order to build their engagement and participation on and offline.
Neeta is an enrolled member of the Navajo (Diné) Nation. She has been interested and involved in Indigenous issues and progressive politics for many years. She has been active at Daily Kos since 2004 and has attended every Yearly Kos/Netroots Nation annual meeting since they began in 2006.
She has led the American Indian Caucus at Netroots Nation nearly every year since 2006 and she is the co-editor of First Nations News & Views at Daily Kos.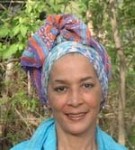 Denise Oliver-Velez is currently an adjunct Professor of Anthropology and Women's Studies at SUNY New Paltz. She is a Featured Writer for Daily Kos, and is an editor of Black Kos.
She has been a political activist and community organizer for more than 40 years, was in the civil rights movement, women's movement, AIDS activism movement and was a member of both the Young Lords Party and the Black Panther Party.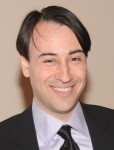 Ian Reifowitz is the author of The Tribalization of Politics: How Rush Limbaugh's Race-Baiting Rhetoric on the Obama Presidency Paved the Way for Trump (Foreword by Markos Moulitsas), and Obama's America: A Transformative Vision of Our National Identity. He is professor of History at Empire State College of the State University of New York, and a Contributing Editor at Daily Kos. In 2014 he received the SUNY Chancellor's Award for Excellence in Scholarship and in 2009 received the College's Susan H. Turben Award for Scholarly Excellence. His articles on American politics have appeared in Newsday, The New Republic, The Post-Star, and elsewhere. His first book, Imagining an Austrian Nation: Joseph Samuel Bloch and the Search for a Multiethnic Austrian Identity, 1846–1919, was published by East European Monographs and distributed by Columbia University Press. He has also published academic articles on national identity in the Journal of Jewish Identities, Nationalities Papers, and East European Quarterly, amongst other publications.