Organizing Issue-Based Campaigns with College Students
Session Type(s): Panel
Training Tag(s): Organizing & Movement Building, Youth
Starts: Friday, Jun. 8 4:30 PM (Eastern)
Ends: Friday, Jun. 8 5:45 PM (Eastern)
American college campuses are hotbeds of idealism and activism. The 2008 election, the massive protests in Wisconsin and Ohio and the Occupy movement showed that when this young constituency is politically mobilized, history can be made. While youth vote turnout is often addressed, too little is done to address this constituency's issues: affordable college education, student debt and limited job prospects. Meanwhile, college students find themselves the target of voter ID laws and other efforts to suppress their voice in the political process. Student organizations and their allies are organizing students to get active around the issues that are important to them. Come hear how to mobilize the student vote for affordable higher education, immigrant rights, voting rights and a host of other issues.
Organizing Issue-Based Campaigns with College Students
Miss this panel? No problem! Here's what happened.
Storified by Netroots Nation · Fri, Jun 08 2012 17:59:43
Universities are already on the front lines of economic and social battles.
Universities are big time union busters. #nn12Erik Loomis
"Universities are carriers of the virus of austerity." #nn12Erik Loomis
Panelists talked about the main goal of any student-led campaign.
.@studentactivism "you either take power…or you convince the folks in power that it's in their interest to do what you want them to" #nn12Josh Eidelson
Moderator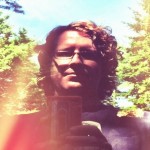 15 year veteran in the labor movement, including seven years as a graduate employee union activist at the University of Oregon. Since joining AFT in 2007, I've worked on campaigns to protect academic freedom, secure the equitable treatment for contingent faculty, and a host of other issues. I'm currently helping in AFT's efforts to broaden and deepen our engagement with student organizations.
Panelists
Author of eight books-most recently; Organizing for Educational Justice (2010), Charter Schools and the Corporate Makeover of Public Education (2012) and The Changing Politics of Education: Privatization and the Dispossessed LIves Left Behind (2013)
Executive Officer of the Ph.D. Program in Social Welfare the Graduate Center of the City University of New York
Treasurer of the Professional Staff Congress of the City University of New York (2006-2015). Primary responsibility is helping to build the architecture for organizing campaigns.
President and founding member of the Elizabeth Coalition to House the Homeless, . Founding member and past board member of New Jersey Right to Housing and Brand New Day ( a housing creation agency). Past treasurer of the National Coalition for the Homeless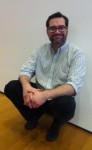 Angus Johnston is a historian and advocate of American student activism, and the founder of the website StudentActivism.net.
He lives in Manhattan with his daughters, teaches at the City University of New York, and is working on his first book.