Rapid Response Across Mediums: Social, Online and PR
Session Type(s): Training
Starts: Saturday, Jun. 9 1:30 PM (Eastern)
Ends: Saturday, Jun. 9 2:45 PM (Eastern)
Chris Cassidy's social media rapid response training, given twice at NOI bootcamps, is a consistent crowd favorite. (Ok, second favorite once.) Here, he's taking that gold/silver-medal formula and expanding it from just social media to include static online sites and public relations. Rapid response is something that requires a coordinated message and approach across mediums. You'll learn tips and best practices, as well as recent examples of failures and successes, for approaching communications crises.
Trainer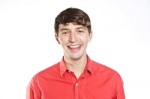 Chris Cassidy is a progressive communicator in the San Francisco Bay Area. He founded Hustle Labs in 2010, offering creative approaches to PR and social media for do-gooders like EARN, Rebuild the Dream, Loudsauce and the New Organizing Institute, and techies like Lesbians Who Tech, Google and Treehouse.
Cassidy's published musings about criminal justice, the Middle East and women's issues at the American Prospect, Ms. Magazine, and the Harvard Law Record. He celebrated Barack Obama's presidential election from South Dakota, where he directed communications for a pro-choice campaign that year. Before that, he pondered the NY Times crossword puzzle and gardening at Western Washington University, and earned his law degree at UC Hastings in San Francisco. He can only recommend the former.