Taking the Offense in State Elections
Session Type(s): Panel
Training Tag(s): Local, Elections, Labor
Starts: Thursday, Jun. 7 9:00 AM (Eastern)
Ends: Thursday, Jun. 7 10:15 AM (Eastern)
In state after state, working people and the progressive community have met unprecedented attacks on their salaries, pensions and social services with blow-out success. But it's not enough to play defense. Labor-progressive coalitions must work in 2012 to elect state lawmakers who support working people to prevent further assaults on our jobs, our families and progressive democracy. This panel will examine how we can take back control at the state level by sharing hands-on strategies and equip activists with tools to successfully energize the public and get out the vote.
Moderator
Panelists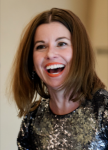 Carolyn Fiddler is the political editorial director for Courier Newsroom and is the nation's foremost expert in state politics. She writes "This Week in Statehouse Action," a newsletter that provides updates on state politics to thousands of reporters, political operatives and observers. A veteran of Virginia politics with almost two decades of experience in statehouse machinations, she deeply understands the inner workings of state legislative policymaking. She's spent her professional life working for various Democratic and progressive organizations, most recently with Daily Kos. Fiddler graduated Phi Beta Kappa from the University of Arkansas, and she received her J.D. from the College of William & Mary. She's from a small town in Virginia you've never heard of, and her comic book collection is probably bigger than yours.

Zandra Rice Hawkins is the founding Executive Director of Granite State Progress and Granite State Progress Education Fund, multi-issue progressive advocacy organizations using media outreach and organizing to engage citizens in issues of immediate state or local concern. Zandra developed her communications expertise with groups such as America Coming Together and New Hampshire for Health Care. As a national organizer for Corporate Accountability International, she mobilized faith communities to challenge corporate control of water and protect our fundamental human right to water. Zandra was named the Business and Professional Women of New Hampshire's 2009 Young Careerist and currently serves on the board of directors. An alumnus of Gonzaga University (Go Zags!), she lives in Goffstown with her husband Brian and their emerging garden.

Michael Sargeant has been the Executive Director of the Democratic Legislative Campaign Committee since 2007. He joined the DLCC in 2001 as a political director and rose to become National Political Director in 2004. Even before joining the DLCC, Michael had many years of campaign experience. He's served as the Tennessee House Caucus director and also managed campaigns at virtually all levels, from mayoral to state legislature to congressional races in New Jersey, Michigan, Missouri, and California.