Getting Analytical with Google Analytics
Session Type(s): Training
Starts: Friday, Jun. 8 3:00 PM (Eastern)
Ends: Friday, Jun. 8 4:15 PM (Eastern)
Grassroots marketing used to mean going door-to-door or sending out mail, but today it is just as likely to involve YouTube or Pinterest. How can we tell which method of marketing is working the best for our cause and driving traffic to our websites? Are visitors from certain sources more likely to take action then others? Is it possible to track the success of real-world marketing in Google Analytics? This session will take a deeper dive into Google Analytics and show some tips and tricks for getting a better understanding of your marketing campaigns and how to identify the most successful ways to encourage action on your website.
Trainer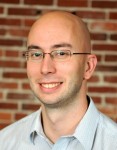 Phil is the Director of Online Intelligence at LunaMetrics where he works with a wide variety of customers from Fortune 500 companies to small non-profits. His diverse background in IT enables clients get the most out of their analytics, helping them to improve conversions and better understand what all that analytics data means.
An experienced entrepreneur, since 1995 he has founded three companies, including one of the first search engines for used cars on the Internet, Used Cars On-Line, a popular online budget and the first social beer tracking app, which was acquired in 2011.