Foreclosure Fraud: How the Banks Broke the Housing Market and How We are Fighting Back
Session Type(s): Panel
Training Tag(s): Organizing & Movement Building, Economy
Starts: Friday, Jun. 8 10:30 AM (Eastern)
Ends: Friday, Jun. 8 11:45 AM (Eastern)
Despite the fact that we've been in a foreclosure crisis for more than four years, precious little attention has been paid to how banks have used faked documents to steal homes from American borrowers. This panel will break down just how the banks have defrauded homeowners, local governments and the state judicial system, and why meager settlements or more promises for loan modifications are completely inadequate to hold the guilty parties responsible for the crime. This panel brings together foreclosure fraud experts, along with the people actually working on the front lines to stop illegal evictions and bring forward justice. We will also take a look at citizen-led efforts to protect people's homes and hold banks accountable—and how you can join those efforts.
Foreclosure Fraud: How the Banks Broke the Housing Market and How We are Fighting Back
Miss this panel? No problem! Here's what happened.
Storified by Netroots Nation · Fri, Jun 08 2012 17:00:14
During this panel, Neil Barofsky spoke about the financial fraud settlement.
At #ffraud #nn12 @neilbarofsky explaining why the $25bil financial faud settlement is such a joke. Much of money diverted to other uses…bmaz
.@neilbarofsky explaining how mortgage settlement largely just pays banks to do what they do anyway w no accountability #nn12Miles Kampf-Lassin
@neilbarofsky laying out how the mortgage settlement will actually make profits for banks through HAMP incentives. Epic FAIL #nn12Matt Browner Hamlin
Additional information about this session is available in emptywheel's live blog.
Foreclosure Fraud: The Most Dangerous Panel in the World | emptywheelThey've scheduled DDay's Netroots Nation foreclosure fraud panel-with Lynn Szymoniak, Malcom Chu, and Neil Barofsky-in a room with no str…
Moderator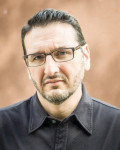 David Dayen is the executive editor of The American Prospect magazine. He is the author of Chain of Title: How Three Ordinary Americans Uncovered Wall Street's Great Foreclosure Fraud (2016), winner of the Studs and Ida Terkel Prize, and Monopolized: Life in the Age of Corporate Power (2020), released in July. His work has also appeared in The Nation, The Intercept, The New Republic, Vice, HuffPost, the Washington Post, the Los Angeles Times, and more. He has been a guest on MSNBC, CNN, Bloomberg, CNBC, NPR, and Pacifica Radio. He lives in Los Angeles.
Panelists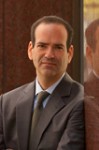 Neil M. Barofsky ('95) is a Senior Fellow and Adjunct Professor at NYU School of Law, and is the author of Bailout: An Inside Account of How Washington Abandoned Main Street While Rescuing Main Street, which will be released this summer.
Prior to joining NYU, Barofsky was the Special Inspector General of the Troubled Asset Relief Program ("SIGTARP") where he audited and investigated the $700 billion TARP program. At the time of his departure in March 2011, SIGTARP had won criminal convictions of 18 people, helped keep $555 million in taxpayer funds from being lost to fraud, and was continuing to work on 153 pending civil and criminal investigations. Prior to serving as SIGTARP, Barofsky was a federal prosecutor in the United States Attorney's Office for the Southern District of New York where he prosecuted Wall Street executives for securities fraud and founded its mortgage fraud group.
Malcolm Chu is a community organizer at Springfield No One Leaves/Nadie Se Mude. SNOL/NSM mobilizes tenants and former homeowners living in recently or about to be foreclosed homes (bank tenants) to stop evictions, protect Springfield's housing and communities, and mobilize bank tenants to fight back against major lending institutions and banks that are tearing our communities apart. Springfield NOL/NSM has been at the leading edge of a growing national movement of tenants and homeowners demanding an end to post-foreclosure displacement, increased bank accountability and an economic system puts people, homes and communities before profit.
Malcolm was born and raised in Brooklyn, NY before he attended and graduated from University of Massachusetts Amherst with a Bachelors Degree with an Independent Concentration in Public Education & Youth Empowerment. In September 2010, Malcolm joined Springfield No One Leaves/Nadie Se Mude (SNOL/NSM) to organize the Post-Foreclosure Eviction Defense Campaign.
Lynn Szymoniak is an attorney who researches, writes, testifies and lectures regarding mortgage document fraud. Her work exposing document forgeries by mortgage servicers was featured on 60 Minutes and other documentaries. She was recently awarded $18 million as a whistleblower in two federal court False Claims Act cases regarding mortgage document fraud.