Education as a Right-Wing Wedge Issue—and How to Stop It
Session Type(s): Panel
Training Tag(s): Education
Starts: Saturday, Jun. 9 10:30 AM (Eastern)
Ends: Saturday, Jun. 9 11:45 AM (Eastern)
For many low-income areas and communities of color, education is regarded as the key to rebuilding our communities and overcoming injustice. So why has education policy become so divisive? In this session, panelists will draw on their experience and expertise as public school teachers, parents and advocates to guide attendees toward an understanding of the ways in which education reform has been used as a wedge issue to pit members of historically underserved communities against each other, as well as how these communities have been used by outside interests in the pursuit of other ideological goals. This will also be a space to envision how communities can come together to resist these trends and build a vision of public education that uplifts the entire community and serves our collective best interests.

Education as a Right-Wing Wedge Issue—and How to Stop It
Miss this panel? No problem! Here's what happened.
Storified by Netroots Nation · Sat, Jun 09 2012 15:32:04
The panelists spoke about cuts to school programs.
@AvalonSensei #NN12 #edu It's a rare luxury to have arts in your school. Schools look very diff now. Tested subjects get more time.NEA Public Relations
.@AvalonSensei: With the cuts, don't know if people can fathom how hard things are in these schools. Talk to a teacher. Get the truth. #nn12Joe Macare
And public schools.
.@TeacherSabrina: Progressives shouldn't even be asking "should schools be public?" #nn12Joe Macare
.@TeacherSabrina on how to spot fake "grassroots" #edreform groups that want to bust #unions & privatize: check their boards, funders. #nn12Joe Macare
We need to invest in people.
.@TeacherSabrina says progressive education agenda would be about investing in people, not products. #nn12 #edchatJoe Macare
They discussed teacher evaluation.
@AvalonSensei Answer: Look at research that's been done by Linda Darling-Hammond. Teachers want expert evaluators. #NN12Jeff Bryant
.@AvalonSensei says that teachers need to be involved in teacher evaluation. #nn12 #eduVIVA Teachers
@AvalonSensei #edu #NN12: We don't want drive-by evals. Teachers need to be a part of fair evals. We want to improve, be supported.NEA Public Relations
.@TeacherSabrina "We can't have an objective process for evaluating anything." So you need to mitigate against bias, involve everyone. #nn12Joe Macare
@teachersabrina dont put all eggs in 1 basket, not all test scores, not principal observation. Diversity of sources prevents bias #nn12 #eduSteve Owens
.@TeacherSabrina a person not competent to teach should never walk in the door. You should prove before you get keys. #nn12 #eduVIVA Teachers
Schools do more than just teach the 3 Rs.
Schools don't teach just 3Rs They R community anchors. They connect student minds & hearts; how 2B part of community- @TeacherSabrina #NN12"Wes Paul
Panelists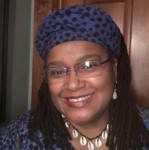 Karran Harper Royal is the Executive Director of the GU272 Descendants Association and Co-Host of the genealogy television show, "Nurturing Our Roots". She is also the Assistant Director of Pyramid Community Parent Resource Center where she is training the next generation of parent advocates for children with disabilities. She is one of the producers of "A Perfect Storm: The Takeover of New Orleans Public Schools." She's consulted with the Southern Poverty Law Center and contributed to Research on Reforms, an organization studying the education reforms in post Katrina New Orleans. She has served as a member of the National Journey for Justice Alliance and the Alliance to Reclaim Our Schools and is a founding member of the Louisiana Alliance to Reclaim Our Schools. Mrs. Harper Royal is the mother of a two sons, one a pre-Katrina graduate of New Orleans Public Schools and one who is a post-Katrina graduate of New Orleans Public Schools.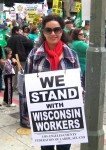 Martha Infante is a National Board Certified Social Studies teacher in Los Angeles. As a frequent presenter in both the Gifted and Social Studies fields, Martha has trained educators nationwide and participated in international study tours to Japan, China, and Saudi Arabia. As a 16 year veteran of public schools, Martha became involved with education reform issues when her school was decimated by layoffs in the 2009 reduction in force. Since then, this UCLA graduate and former California Council for the Social Studies Teacher of the Year has blogged frequently about the impact of federal education policy on the South Central Los Angeles school community at the Don't Forget South Central blog and at Interact, via the Accomplished Teachers Network. Martha's school has been labeled as failing and is undergoing sanctions derived from education reforms.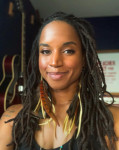 Sabrina Joy Stevens (she/her) is an accomplished movement-builder, storyteller, and strategist. She has contributed to some of the most impactful human and civil rights movements of the last 20 years. She helps advocates cultivate brave and joyful strategic communications and campaigns for justice. She also teaches people how to use values-driven narrative techniques to neutralize mis- and disinformation. Her work has appeared in media outlets like MSNBC, The Washington Post, Education Week, The Hill, and more.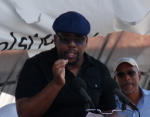 Jose Vilson is a math teacher, math instructional coach and data analyst in a New York public school. He writes at TheJoseVilson.com. Vilson is also on the board of directors for the Center for Teaching Quality and the steering committee for the Save Our Schools Movement.