People, Not Polar Bears: Digital Revolutions and the New Fight Against Climate Change
Session Type(s): Panel
Training Tag(s): Environment, Technology / Data / Innovation
Starts: Thursday, Jun. 7 4:30 PM (Eastern)
Ends: Thursday, Jun. 7 5:45 PM (Eastern)
From epidemics of asthma to water shortages, our most vulnerable populations are disproportionately impacted by pollution and global warming—and it's time for our environmental fights to reflect this. For decades, communities of color and indigenous peoples have fought discriminatory environmental policies and disproportionate toxic burdens from polluting industries, but these efforts must be brought to the mainstream. Fortunately, youth leaders from communities impacted by environmental racism are already doing just that—utilizing new media, GPS mapping and social networks to advocate for solutions that support environmental justice and the ever-growing realities of global climate change. This panel will share tools and strategies for energizing communities and holding polluters and legislators accountable, including the role open-source technology has in creating and maintaining national collaborations, and tricks for connecting clicks and likes with boots on the ground.
People, Not Polar Bears: Digital Revolutions and the New Fight Against Climate Change
Miss this panel? No problem! Here's what happened.
Storified by Netroots Nation · Thu, Jun 07 2012 18:01:10
People not polar bears #nn12 http://instagr.am/p/LljOPVHyad/Gloria Pan
People, Not Polar Bears panel is a lot better, and a lot more about racism vs enviro justice, than I thought. #NN12 #toomanywhitepeoplehereRLMiller
Moderator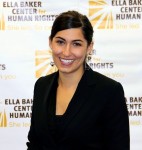 Katie is proud to serve as the Director of the Green Collar Jobs Campaign at the Ella Baker Center for Human Rights (whew! Just use: @ellabakercenter). In this role she guides work across California to build a thriving economy that puts the planet AND people before profit. This work includes, but is certainly not limited to, ensuring those hurt first and worst by the polluting economy are the architects of the new one – in policy, culture, and at the ballot.
A longtime organizer, Katie started her professional work at Planned Parenthood, connecting grassroots client services across 13 counties to California's annual legislative and electoral battles. A California native, her work outside the state includes candidate campaigning in New York, Ohio, and Florida, where she connected cutting-edge data tracking with tried-and-true organizing principles.
Panelists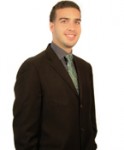 Ryan is a lawyer by training and cutting edge advocate in the organizing, regulatory, and legislative arenas where opportunities to help people and the planet intersect. In May 2010, Ryan received his Juris Doctor from the University of California, Hastings College of the Law. Ryan served a summer as a legal clerk in the Environmental Enforcement Section of the United States Department of Justice. Recently, Ryan worked as an intern for the California Public Utilities Commission, where he researched and provided analysis on energy issues and green collar job development. Outside of Greenlining, Ryan sits on the Board of Directors for the Ecology Center. Ryan is passionate about improving access to renewable energy and green jobs in communities of color.