Decoding Defense: Speaking with Authority on National Security Issues
Session Type(s): Training
Starts: Thursday, Jun. 7 3:00 PM (Eastern)
Ends: Thursday, Jun. 7 4:15 PM (Eastern)
It's an old cliché: The GOP is the "national security" party. But Barack Obama's foreign and domestic policies are changing that idea. The armed services have played a key role in debates over foreign policy, the budget, gay rights, immigration and civil liberties. Vets transitioning to the homefront have taken the lead in the Occupy movement, the push for clean energy and reforms to education. Speaking with authority on military issues is critical for progressives in the coming year, but it's also daunting. How do you navigate a Pentagon budget? What's the difference between a commissioned and noncommissioned officer? Who watchdogs military contractors? What organizations exist to connect progressives and vets? Attendees to this workshop will learn how to "speak DOD," find and decipher important military info, articulate progressive national security goals in simple statements, rebut conservative talking points and reach out with empathy to veterans who are receptive to progressive ideals.
Trainers

Bryan Rahija edits the blog of the Project On Government Oversight (POGO). He writes and edits material related to national security, the financial sector, government contracting, whistleblowers, and other public policy issues. Bryan graduated from Duke University with a degree in Public Policy Studies.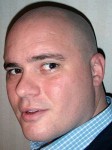 Adam Weinstein is Mother Jones' national security reporter, having previously served the magazine as its copy editor. Before that, he worked at the Wall Street Journal, the Village Voice, and the Tallahassee Democrat. He's written for the New York Times, New York magazine, GQ, and Newsweek. A Navy veteran, two-day Jeopardy champion and ex-political scientist, he also did a recession-fueled stint as a military contractor in Iraq. He is a graduate of Columbia and holds graduate degrees in international affairs and journalism.
Other sessions: Intervention, Isolation and the Future of Progressive Security Policy