Content Management: What's Possible & Best for Your Org?
Session Type(s): Training
Starts: Friday, Jun. 8 4:30 PM (Eastern)
Ends: Friday, Jun. 8 5:45 PM (Eastern)
Whether your new website is a top of the line enterprise solution with tailored content for audience segments, a basic blog site, or a new site for your latest campaign, two of the first questions you will be confronted with are what Content Management System (CMS) to use and what programming language it should be based on? Don't know what the implications of these questions are? Come find out what a CMS can do for you.
In this session we'll walk you through the questions you should consider as you determine what technology solution is right for you or your organization. Sitecore, Expression Engine, WordPress, CrownPeak, Joomla, Drupal, Django and even Tumblr – we'll run you through the options and implications, answer your questions, and give you the tools you need to make the right choices.
Trainer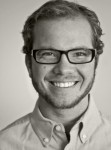 Austen Levihn-Coon specializes in helping non-profits leverage emerging innovations in communications technology, social media, multimedia and mobile to win advocacy campaigns. He has a background in grassroots campaigning and social movement theory, both of which contribute to his current work at Planned Parenthood Action Fund overseeing the digital organizing program.