Coal and the Grassroots Fight for Environmental Justice
Session Type(s): Panel
Training Tag(s): Organizing & Movement Building, Environment
Starts: Friday, Jun. 8 3:00 PM (Eastern)
Ends: Friday, Jun. 8 4:15 PM (Eastern)
Community heroes across the country are taking great risks to stand up and say no to coal pollution and other environmental injustices, and they're succeeding—more than 100 of the nation's 500 coal plants have already announced that they will retire. Activists from Appalachia to Arizona are using creative strategies and tactics that are breaking through the noise and building power in communities that are often marginalized. This session will put some of these David vs. Goliath stories front and center and address how activists can use these lessons in fighting for environmental justice in their own communities.

Coal and the Grassroots Fight for Environmental Justice
Storified by Netroots Nation · Fri, Jun 08 2012 16:15:25
More closing comments: Lets not celebrate any victories too soon – we've only had them because of relentless grassroots pressure. So take that away if we declare victory too soon with coal plant retirement – this isn't an industry that will just walk away from all the coal left in this country.
Closing comments: No coal, no fracking, no Keystone. Say yes to something – bring the wind to Texas, Appalachia, Muskegon, and bring the sun to the United States.
Question on "Clean Coal" – @RL_Miller: only "clean coal" is "magical" coal that "is carried away by unicorns." #nn12coal #nn12Sierra Club
Allison Sliva; Coal companies are playing fast and loose with "clean coal" term #nn12coal #nn12Sierra Club
@RL_Miller: If there is a cause that is important to you, don't rely on other green groups – speak out for yourself. #nn12coal #nn12Sierra Club
RT @SierraClubLive: @RL_Miller: Why are they sending "energy security" to China for 90 cents a ton? #nn12coal #nn12RLMiller
Californians, urge your state reps to pass AJR35, ban export of coal from w. coast, sez @RL_Miller. #nn12coal #nn12Gregg Levine
@RL_Miller: Attend hearings; if you are in CA, tell your state senator to support ban on coal exports on west coast. #nn12coal #nn12Sierra Club
@RL_Miller: Activists on local level are the only thing standing in the way of increased coal exports. #nn12coal #nn12Sierra Club
"Asia and Oceania – coal use is skyrocketing. Six new export terminals proposed in Oregon and Washington. Local activists are key to get the small towns aligned against it." Panelist Allison Silva
@RL_Miller: Two real reasons coal use in US is declining: price & activism. Get active, get organized. #nn12coal #nn12Sierra Club
"GOP wants people to think coal is declining because of the EPA. It because of low natural gas prices." Panelist Allison Sliva.
RT @advomatic: "coal kills. we need to leave it in the ground" @RL_Miller #nn12coal #nn12Elana_Brooklyn
RT @neoblaque: @RL_Miller Historical hurricane map for Matagorda County, home of White Stallion coal plant #nn12 http://yfrog.com/h82pwbajSierra Club
RT @RL_Miller: White Stallion coal plant hires lead lobbyist straight from Tx Commission on Env'l Quality. #cronycapitalism #nn12coal #nn12Evan Mintz
Writing for leading environmental activist @RL_Miller to speak on coal and environmental activism. #nn12 #1u #p2Norwood Orrick
Moderator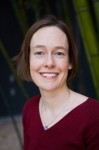 Mary Anne Hitt is director of the Sierra Club's Beyond Coal Campaign, which is working to eliminate the pollution caused by coal throughout its life cycle, and repower the nation with clean energy. The campaign has been widely heralded as one of the greatest recent success stories in the environmental movement. She previously served as executive director of Appalachian Voices, where she was one of the creators of iLoveMountains.org, an online campaign to end mountaintop removal coal mining that received national recognition for innovation and impact. She was also previously the executive director of the Ecology Center and the Southern Appalachian Biodiversity Project. Mary Anne is a senior fellow of the Environmental Leadership Program. She grew up in east Tennessee and now lives in West Virginia with her family.
Panelists
Tony Fuller is a Sierra Club volunteer and Chair of the Air & Energy Committee of the Chicago Group of the Sierra Club. He has been active with leading the Chicago Group since the launch of the committee in 2007. He serves in several leadership roles on the Chicago and Illinois Sierra Club Executive Committees. He also works at the Midwest Academy as the Coordinator of Training and Office Administration to help organizations like the Sierra Club to put together winning campaign strategies. See www.midwestacademy.com for a list of trainings.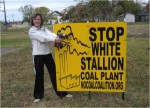 Allison Sliva was born in Bay City, Texas and chairs the No Coal Coalition of Matagorda County.
Allison's "day" job is coordinating Public Relations for Bay City Independent School District. She received bachelors' degrees from The University of Texas in Journalism and Education, and earned a master's in dance and exercise physiology at The University of Houston.
Allison has a diverse background, including work in sales, professional dance, teaching, and is a former NFL cheerleader.
She's served on the board of the Boys and Girls Club of Bay City and Matagorda County, and is an active community volunteer through the Junior Service League of Bay City. Allison serves on the Bay City Chamber of Commerce Educational Activities Committee. She is also past-president of the Matagorda County Texas Exes UT Alumni, serves now as its membership coordinator, and is a Precinct Chair of the Matagorda County Democratic Party.