COINTELPRO 2.0: Surveillance, National Security and Our Eroding Civil Liberties
Session Type(s): Panel
Training Tag(s): Foreign Policy & National Security
Starts: Saturday, Jun. 9 4:30 PM
Ends: Saturday, Jun. 9 4:30 PM
Room: Ballroom C
Our national security infrastructure continues to evolve in ways that erode civil liberties protections built over decades. Between the continued renewals of the Patriot Act, the recent passage of the NDAA, revelations about the FBI's use of informants and the CIA operating domestically, there are a number of reasons to be concerned. Attend this panel to learn more about what has changed over the last 10 years and hear from activists who are pushing back to protect themselves, their communities and all of us.
For video of this panel, check this CAIRArizona youtube playlist.
COINTELPRO 2.0: Surveillance, National Security and Our Eroding Civil Liberties
Miss this panel? No problem! Here's what happened.
Storified by Netroots Nation · Sat, Jun 09 2012 16:47:03
RT @minsd: Standing room only for @ZahraBilloo's session on co-intel pro & eroding civil rights. #NN12 #interesting http://pic.twitter.com/uAiKqbwsTom Torres
RT @imraansiddiqi: "we need to organize from a place of dignity – we deserve that" – @lsarsour .. @CyrusMcGoldrick @ZahraBilloo @Sheeyahshee #NN12Tom Torres
"if they're spying on me – doggone it they're spying on YOU" -@lsarsour … @ZahraBilloo @CyrusMcGoldrick @Sheeyahshee #NN12 #COINTELPROImraan Siddiqi
Thinking about how to de-normalize the privacy violations we accept daily. Thanks @lsarsour @sheeyahshee @cyrusmcgoldrick @zahrabilloo #NN12Jessica Devaney
@ZahraBilloo ntroducing "Shit the FBI Says" video. Incredible. Opens with "Tell me about your Muslim friend." #nn12 CoIntelProTom Torres
RT @studentactivism: "If you're working on #stopandfrisk you need to say 'End stop-and-frisk AND stop spying on our Muslim brothers and sisters.'" — @lsarsourPatrick Stickney
"we will not give up our rights to give other people a false sense of security" – @lsarsour at COINTELPRO 2.0 panel at #NN12Jessica Devaney
RT @jessicadevaney: Thinking about how to de-normalize the privacy violations we accept daily. Thanks @lsarsour @sheeyahshee @cyrusmcgoldrick @zahrabilloo #NN12Cyrus McGoldrick
How did the COINTELPRO 2.0 panel go? Check the post panel crowd @lsarsour @CyrusMcGoldrick @ZahraBilloo @Sheeyahshee http://pic.twitter.com/5TaQS4YBImraan Siddiqi
Moderator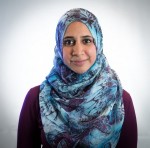 As the Director of CAIR-SFBA, Zahra strives to promote justice. She frequently provides trainings at mosques and universities as part of CAIR's efforts to empower the community. Zahra also represents victims of discrimination and advocates for policy changes that uphold civil rights. In 2011, at her direction, CAIR filed a lawsuit against the DOJ challenging their warrantless use of GPS tracking devices. Her work with CAIR-SFBA has been highlighted in media outlets including CNN, MSNBC and NPR. She is a 2010 recipient of the SF Minority Bar Coalition's Unity Award and a 2011 recipient of the South Asian Bar Association of Northern California's Public Interest Attorney of the Year Award. Zahra graduated from CSU Long Beach with degrees in Management and Political Science. She earned her J.D. from the UC Hastings College of Law, and was admitted to the California Bar in 2009.
Panelists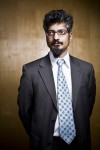 Shahid Buttar leads the Bill of Rights Defense Committee and a national grassroots network in their efforts to defend civil liberties and constitutional rights threatened by law enforcement and intelligence agencies. He is a constitutional scholar, grassroots organizer, civil rights lawyer, independent columnist, movement strategist, hip-hop and electronica MC, and poet. Buttar received his J.D. from Stanford Law School in 2003, where he served as executive editor of the Stanford Environmental Law Journal and Larry Lessig's teaching assistant for Constitutional Law. Shahid's comments have been featured by news outlets including The Washington Post, The New York Times, USA Today, CNN, al-Jazeera, FOX News, Agence-France Presse, Huffington Post, Truthout, Democracy Now!. In addition to his work leading BORDC, Shahid serves on the advisory bodies of the Rights Working Group, the National Coalition to Protect Civil Freedoms, the National Campaign to Restore Civil Rights, and South Asian Americans Leading Together.
Rose Regina Lawrence was the daytime coordinator for OWS Jail Support from October 2011 through May 2012 and was largely responsible for developing the response system that Jail Support uses. She is a founding member of Building Bridges for Collective Liberation, a new group coming out of Occupy that is focused on developing tools and trainings to help activists and members of targeted communities empower themselves through increased legal literacy. She has been involved in anti-authoritarian organizing since 2003. Her past affiliations include: starting a squatted infoshop and zine library at Simon's Rock College, active member of her local indymedia collective, organizing with the Radical Students Union at UMass Amherst, member of the Wooden Shoe Collective, founding member of the NYC Consent Working Group, and very proud activist legal worker member of the NYC chapter of the National Lawyers Guild. She also reads comix, plays board games, geeks out about telecom tech, knits, spins, sews, and otherwise crafts whenever she can figure out the time for it in and her busy schedule of agitating for radical change and resisting government repression.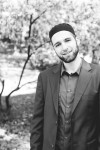 Cyrus McGoldrick is an American Muslim activist and lyrical artist of Iranian and Irish descent. A recent graduate of Columbia University, he is now the Civil Rights Manager at the New York chapter of CAIR, the Council on American Islamic Relations. Cyrus also serves on the Advisory Council for Getting Out & Staying Out, a program dedicated to helping young men coming out of prison stay out of prison, and he performs original music as The Raskol Khan, blending reggae and jazz melodies with hip-hop lyrics and Islamic activism.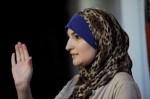 Linda Sarsour is a working woman, community activist, and mother of three. Ambitious, outspoken and independent, Linda shatters stereotypes of Muslim women while also treasuring her religious and ethnic heritage. She is a Palestinian Muslim American and a self-proclaimed "pure New Yorker, born and raised in Brooklyn!" Currently she is the National Advocacy Director for the National Network for Arab American Communities (NNAAC) and locally serving as the Director of the Arab American Association of New York, a social service agency serving the Arab community in NYC. Linda has been at the forefront of public debate on the NYPD's blanket surveillance of the Muslim community. She has been featured in local, national, and international media. Linda's strengths are in the areas of community development, youth empowerment, community organizing, civic engagement and immigrants' rights advocacy.