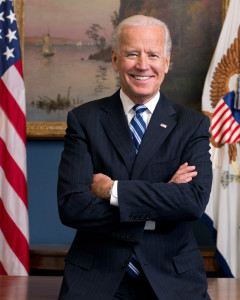 We can't wait any longer to let you in on our big announcement, so we'll just say it: Vice President Joe Biden will join us at Netroots Nation next week!
The Vice President's keynote speech is scheduled for Thursday at 3:30 p.m.
If you haven't yet registered, don't miss out on your chance to hear from Vice President Joe Biden. For more information, click here.
As you may know, Netroots Nation came from humble beginnings: a group of activists simply wanted to come out from behind their screens and meet up in real life. Since that first meeting nine years ago, this conference has grown into the largest gathering of progressives in the nation, bringing the brightest organizers, innovators and thinkers together with leading elected officials from up and down the ballot.
Some of our attendees will run this cycle's hottest campaigns; others have started or will start game-changing organizations within the next year. And everyone who attends does important work within their own communities after the conference ends.
So it makes perfect sense that Vice President Biden would address the folks who will knock on doors, make phone calls and raise awareness for the issues that are most important to our country.
From his longtime support of labor unions to speaking out on important issues like LGBT equality, Vice President Biden has in many ways given heart and soul to this administration. We couldn't be more excited to welcome him to Netroots Nation for the first time.
We hope you'll be there too.