We're excited to once again partner with New Media Ventures to bring the Great Netroots New Tools Showcase back to Netroots Nation this summer in Atlanta! This is your chance to (re)introduce your voting, campaigning, or make-the-world-a-better place technology solution to the Netroots community.
Got a product, app or feature you want to tell the world about? Just click here to submit your idea for entry.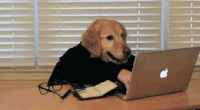 During the New Tools Showcase, selected presenters will have 5 minutes to make a live pitch. Attendees will then vote on the following categories:
Favorite New Feature/Product
Most Innovative Use of Technology
Favorite Startup Technology
Overall Winner for Best New Organizing Tool
Winners will be announced at the event and receive a shout-out on Netroots Nation social media during our Convention, as well as bragging rights for the year.
The New Tools Showcase promotes innovation — in getting people involved and activated — which is key to the Progressive Movement's future success. It's also a chance to tell the inside stories of how these tools are being designed and built, and the impact they're having on our work. These tools will bring more support and power to our activism and leadership, which we need now more than ever.
Remember, if you'd like to submit your product or technology to be considered for a presentation, click here to submit.
Applications close Friday, July 14th, and selections will be announced on Friday, July 21st.
May the odds ever be in your favor!