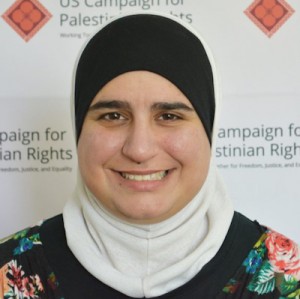 Director of Grassroots Organizing
US Campaign for Palestinian Rights

Ramah serves on the board of the Washington Peace Center and is a member of the National Committee of the War Resisters League. She also organizes with the Syrian Solidarity Collective and has been an activist with other organizations including the Arab American Action Network. She has a M.A. in Conflict Resolution from Georgetown University and a B.S. in Journalism from Northwestern University.
Netroots Nation participation