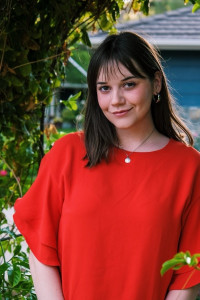 National Campaigns and Partnerships Manager
TaskForce (Into Action Lab)

Kiley Staufenbeil is the National Organizing Manager for the Into Action Lab, a content network building cultural momentum around civic engagement and the issues affecting our country and world. Kiley works to build power for progressive partners and causes through content-based organizing, and bring politics to real people in culturally competent ways. After graduating from San José State University in 2020, she went to work in the Bay Area, helping local progressive candidates get elected. Kiley is excited to share more about the humanity in digital organizing and to meet you at Netroots.
Netroots Nation participation