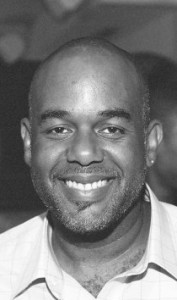 Associate Director, Human and Civil Rights Department
National Education Association

Harry Lawson, Jr., MSW is the Associate Director of the NEA Human and Civil Rights Department, where he manages programs related to leadership and professional development and other programs in support of social justice issues. During his 9 years at NEA he has served as organizational specialist and as the Regional Director for NEA's Southeast Region Office. Harry came to NEA from the National Low Income Housing Coalition where he served as an organizer and Field Director for the National Housing Trust Fund Campaign. Harry has also served as a classroom teacher in Montgomery County, Maryland and the District of Columbia Public Schools. Harry holds a master of social work degree with a focus on community organizing and systems analysis from Howard University. Harry is an avid photographer and pool player and enjoys spending time with his 2 year old daughter, Zora.
Netroots Nation participation