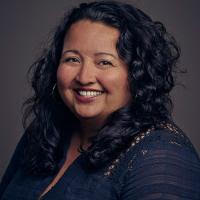 National Organizing Director
Planned Parenthood Federation of America

Brianna Twofoot, a national organizing leader with 15+ years of experience in community organizing, is the National Organizing Director at Planned Parenthood Federation of America. In her role, Brianna leads 50-state organizing with the goal of continuously mobilizing PPFAs powerfully organized base to ensure sustained access to sexual and reproductive healthcare for all people. Brianna has served as the Chief Program Officer at the National Institute for Reproductive Health and the NIRH Action Fund, where she led the organization's policy, advocacy, leadership development and electoral programs. She also served as Vice President of Organizing at Leadership for Educational Equity, helping build and lead the organization's organizing program from the ground up. During her tenure, LEE's organizing network achieved wins including eliminating pre-k through second grade suspension in the state of Texas, eliminating corporal punishment for special needs students in Louisiana, moving eight figure sums into community-controlled or community-based programs in city and state budgets and much more. At LEE through her roles as a member of the Executive Leadership Team, Brianna supported the organization to grow from its start-up phase into an established national entity, including founding LEE's diversity, equity and inclusion work. She has also served as field director at the ACLU of Maine, a school leader in Indianapolis and a second grade teacher in rural Mississippi through Teach For America.