Day 2 – Friday, July 14, 2023
We had an inspiring second day here in Chicago—one fit for the record books. Not only are we on the cusp of being the largest Netroots conference ever, but we had an incredible day of panels and trainings (including a surprise guest)! We also hosted one of our marquee events, the New Tools Showcase, in which 12 innovative organizations pitched their social change tools to attendees.
The day ended with an incredible keynote featuring Alicia Garza in conversation with Tennessee State Rep. Justin Jones. We also heard from Daily Kos founder Markos Moulitsas; Center for Popular Democracy's Analilia Mejia and DaMareo Cooper; and Cephus "Uncle Bobby" Johnson, the uncle of Oscar Grant and founder of the Love Not Blood Campaign. At the end of the night, Garza announced the presence of a notable guest: the Rev. Jesse Jackson. He joined Garza and Jones on stage to share inspiration and wisdom from his civil rights work. It was an incredible moment: three Black leaders sharing their stories in front of a packed house.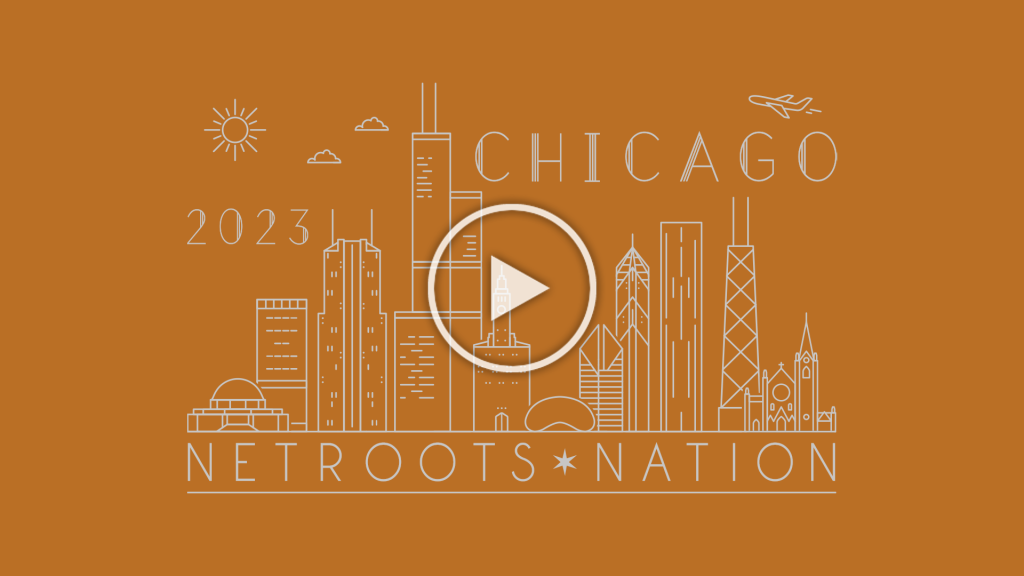 Day 1 – Thursday, July 13, 2023
What an electrifying start to #NN23! Our opening keynote was a testament to the power of progressive voices uniting for change. We heard from inspiring leaders who shared their visions for a more equitable and just world. Their words reminded us of the importance of our collective work and the impact we can make when we stand together.
From strategies to win in 2024 to conversations about protecting democracy, the keynote set the tone for the transformative discussions to come. We can't wait to see what the rest of Netroots Nation 2023 has in store!