As you may have heard, we recently launched the Netroots Music Project to link culture change with political change and help create a soundtrack for progressive activism for the 21st century. In order to do that, we need your help sharing the news about our IndieGoGo campaign.
I'm hoping you'll help us out with a quick favor today, October 14th.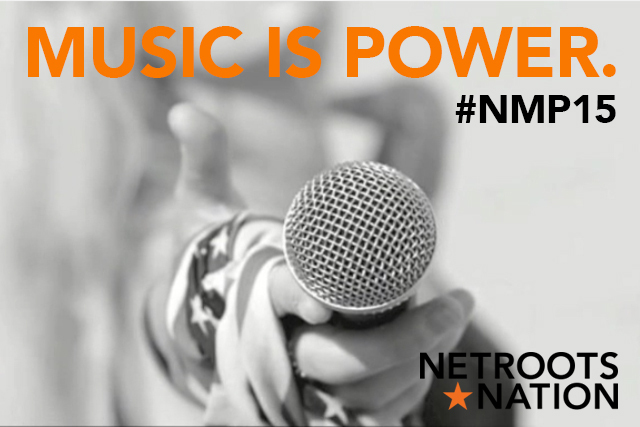 We've got a lot of great things happening with this project already, but need your help getting the word out about it so we can make sure it happens.
You can check out our IndieGoGo campaign here, and below are some ideas for Tweets and posts. Would you help us out by sharing a post, Tweeting a message or sending the IndieGoGo link to a friend?
~~
Hashtags for captions / tweets / posts: 
Sample tweets:
Check out #NMP15, linking #culture w/ #political change to create a soundtrack for #progressive #activism. 

igg.me/p/598099/twtr
Help make it happen for @Netroots_Nation Music Project & #Unity Concert #Protest #music FTW! 

igg.me/p/598099/twtr
Sample posts:
The Netroots Music Project will re-inject music into our current political discourse and support artists already doing this day to day. Help make it happen! 

igg.me/p/598099/twtr
Please share! Next year's Netroots Nation conference will feature a track of sessions and showcases for artists and activists to share ideas for linking music and activism. The world needs more artists, musicians, and activists working together toward social justice. 

igg.me/p/598099/twtr
Thank you for helping us get the word out and sharing our good news
!