Netroots Nation sponsors have an incomparable opportunity to connect with more than 3,000 energetic, well-informed, technologically-savvy activists; build relationships with other professionals in your field; and network with movement leaders. If you are interested in becoming a sponsor, please use our contact form and select the "sponsorship" category when you send your message.
Our sponsors make it possible for us to bring incredible content to our community at an affordable rate, we could not do it without then.  A special thanks to our 2016 sponsors.
Netroots Partners

Since 2010, Addicting Info is an American online news organization which has been passionately committed to highlighting injustice – economic, racial, and social.  We are proud of our long, unapologetic track record of pushing progressive values and issues.  In six short years – we have grown from a small blog to a collection of different websites that had over 500 million pageviews in 2015.

The AFL-CIO (aflcio.org) is the national federation of 56 unions of working people. We believe America should work for we the people, not just the wealthy and well-connected. Working people deserve to make more than a decent living; we deserve a decent life.  Also an exhibitor.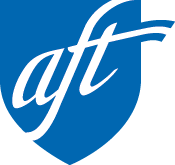 The American Federation of Teachers (aft.org) is a union of professionals that champions fairness; democracy; economic opportunity; and high-quality public education, healthcare and public services for our students, their families and our communities. We are committed to advancing these principles through community engagement, organizing, collective bargaining and political activism, and especially through the work our members do. Also an exhibitor.

Since its founding in 1923 by the Amalgamated Clothing Workers of America, Amalgamated Bank has been committed to affordable and accessible banking for all. Amalgamated's mission is to be the preeminent bank of progressive people, organizations, businesses, and labor. The bank is proud to be an advocate for the advancement of workers' rights, offer products and services designed to support working families, and promote corporate responsibility through shareholder activism.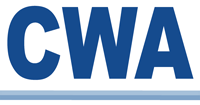 Communications Workers of America (CWA), a labor union representing over 700,000 men and women in both private and public sectors, is a leading voice for democracy and economic justice. CWA members work in telecommunications, broadcasting, cable TV, journalism, publishing, manufacturing, airlines, customer service, government service, health care, education and other fields. Learn more at http://www.cwa-union.org or follow us on Twitter @CWAUnion or Facebook at http://www.facebook.com/cwaunion.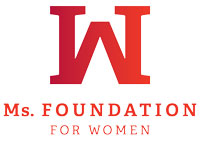 The Ms. Foundation for Women was founded in 1973 as the first foundation to directly fund groundbreaking work by and for women across the United States.  Today the Ms. Foundation is a dynamic and powerful entity leading the charge on women's issues nationwide.  Over the last four decades, the Ms. Foundation has continued to promote its mission of building women's collective power to realize a nation of justice for all  by funding grassroots organizations, supporting and nurturing those organizations through capacity building and tirelessly advocating for national and statewide policy change that addresses challenges affecting communities around the country.

The National Education Association (nea.org),  the nation's largest professional employee organization, is committed to advancing the cause of public education. NEA's 3 million members work at every level of education—from pre-school to university graduate programs. NEA has affiliate organizations in every state and in more than 14,000 communities across the United States. Also an exhibitor.

This Week in Blackness (TWiB!) is an award-winning multimedia digital platform housing the online broadcast network TWiB.FM, the digital magazine VALID and the video on-demand site Blackness.TV. TWiB! is also the name of the web series that launched the platform in 2008. Check out their show next to registration.
---
Sponsors

At ActBlue, we build and power the premier online fundraising platform for Democratic campaigns, progressive organizations — and now charities! — working to create a better future. This year, we celebrated a billion dollars raised via ActBlue. We got to that milestone because we're committed to putting power in the hands of small-dollar donors and make online giving as easy as possible through constant optimization of our tools. With 3 million Express users who have saved their credit card information with us, we've become the home of grassroots donors. And we work with thousands of groups — from presidential candidates to environmental organizations to local school board members — who can all tap into that shared universe of donors.

The American Prospect is a quarterly print and digital political magazine based in Washington, D.C. Our website, Prospect.org also produces daily commentary on events of the day along with a steady stream of public policy analysis.  We're liberal and progressive but we also hold the Left accountable when necessary. When the Prospect was founded in 1990, conservatism was ascendant and income inequality had begun to balloon. There wasn't then a progressive publication focused on economic issues that was as interested in policy as it was politics. So we filled that void. Since then, we've expanded our coverage to address broader issues of social justice—immigration, gay rights, women's rights as well as education and the environment. Come check us out at Prospect.org.  Also an exhibitor.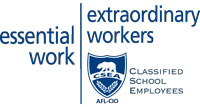 The California School Employees Association (CSEA) is the largest classified school employees union in the United States, representing more than 220,000 school support staff throughout California. CSEA members perform a wide range of essential work in our public schools and community colleges, including security, food services, office and clerical work, school maintenance and operations, transportation, academic assistance and Paraeducator services, library and media assistance, computer services and more. CSEA members take great pride in our schools. We have a personal investment in our schools and in our students, because we have a personal commitment to our children and our communities.

Democracy for America (DFA) is a people-powered Political Action Committee, electing progressive candidates to all levels of office in all 50 states. With over one million members, DFA is a grassroots powerhouse working to change our country & the Democratic Party from the bottom-up.  Also an exhibitor.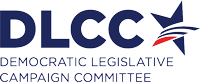 The Democratic Legislative Campaign Committee (DLCC) works to win state legislative seats and chambers for Democrats. The DLCC's mission is to build and maintain winning, state-of-the-art campaign committees in all 50 states by providing campaign services through a continuing partnership with legislative leaders, professional staff, and supporters.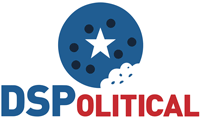 DSPolitical is the Progressive movement's first online advertising network that enables campaigns and organizations to deliver digital ads to the exact audience they choose to target. After matching a pool of over 600 million cookies to the Catalist voter file, DSPolitical builds 50-plus custom segments that allow Democratic candidates and progressive organizations to reach the registered voters or strong activists they need to affect the most. DSPolitical serves robust online ads to the public based on registration, partisanship, ethnicity, geography, household income, election turnout likeliness, education, likeliness to donate, and more. By combining the depth and emotion of television ads with the targeting capability of direct mail and the interactivity of online, DSPolitical enables clients to run the most successful and affordable online campaigns possible. Also an exhibitor.

Emily's List, the nation's largest resource for women in politics, has raised over $400 million to support pro-choice Democratic women candidates – making it one of the most successful political organizations ever. We recruit and train candidates, support strong campaigns, research women's issues, and turn out women voters. We've trained over 9,000 women to run and helped elect over 100 women to the House, 19 to the Senate, 11 governors, and over 700 to state and local office. Since its founding in 1985, almost one-third of the candidates EMILY's List has helped elect to Congress have been women of color – including every single Latina, African American, and Asian American Democratic congresswoman currently serving.

Founded in 2004, Facebook's mission is to make the world more open and connected. People use Facebook to stay connected with friends and family, to discover what's going on in the world, and to share and express what matters to them.

INMEX provides complimentary meeting planning resources while working closely with media, environmental, human rights, philanthropic, labor and community organizations so your event dollars sustain hotel corporations that respect the communities, the workers and the environment in which they operate. Site Selection: INMEX compiles detailed information about cities and suppliers, so you know which locations and corporations share your values before you book the event. Contract Negotiations: INMEX negotiates the best available rates and concessions in addition to ensuring that the final contract protects your group from the unexpected. Contact INMEX to plan your next meeting! 314-302-7392. cbusiek@inmex.org.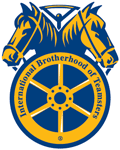 The International Brotherhood of Teamsters (www.teamster.org) is North America's strongest and most diverse labor union. Founded in 1903, the Teamsters are known as the champion of freight drivers and warehouse workers, but have organized workers in virtually every occupation imaginable, both professional and non-professional, private sector and public sector. Our 1.4 million members are airline pilots, brewers, police officers, public defenders, railway workers, secretaries and zookeepers. They also work in construction, food processing and healthcare. There are more than 400 Teamster local unions throughout the United States, Canada and Puerto Rico. Read the Teamster Nation blog at www.teamster.org/blog.

LGBT Netroots Connect brings together online and offline activists, journalists, organizations, bloggers, funders and others to create new opportunities for discussion and cooperation. LGBT Netroots Connect programs include annual meetings and workshops, networking events, scholarships and diversity outreach. The LGBT Netroots Connect pre-conference for Netroots Nation brings together leaders, communicators and activists from throughout the LGBT community. LGBT Netroots Connect also coordinates the LGBT Caucus meetings and policy briefings for scholarship recipients. LGBT Netroots Connect is committed to expanding our reach to new and diverse communities. We seek to break down the barriers that prevent so many from participating in the online world. Also an exhibitor.

Living Liberally (livingliberally.org) is a dynamic network of progressive social communities with over 200 local, volunteer-led chapters across the country, including America's most conservative corners. Best known for the ubiquitous Drinking Liberally happy hours, we also host Screening Liberally films, Reading Liberally book tours, Eating Liberally meals and Laughing Liberally comedy shows. Our gatherings are free, inclusive, festive, engaging and fun. In addition to our local groups, Living Liberally partners with progressive allies in promoting shared values, cultural events and special initiatives. If you need to get the ear of liberals everywhere, come to us. Living Liberally has published "538 Ways to Live, Work and Play Like a Liberal" by co-founder Justin Krebs, has produced videos for advocacy partners, led workshops in community-building, social media and volunteer leadership, and is running a national Laughing Liberally comedy tour with a regular run in New York City. Wherever you are, you can live liberally — start a chapter for free or find the group nearest you: livingliberally.org. Also an exhibitor.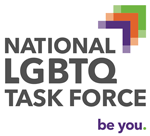 The National LGBTQ Task Force builds the power of the lesbian, gay, bisexual, transgender and queer community from the ground up. The Task Force is the country's premier social justice organization fighting to improve the lives of LGBT people, and working to create positive, lasting change and opportunity for all. Follow us @TheTaskForce

The National Union of Healthcare Workers is a member-driven movement for democracy, quality patient care, and a stronger voice in the workplace. Founded in 2009, NUHW represents 11,000 caregivers in hospitals and nursing homes throughout California. NUHW is committed to raising contract standards for all healthcare workers; holding healthcare corporations accountable to patients and communities; safeguarding patient care from cutbacks by corporate healthcare executives and politicians; and fighting for a progressive agenda within the healthcare sector and beyond. The union has been at the forefront of the fight for mental health parity. It's successful effort to hold Kaiser Permanente accountable to its psychiatric patients sparked a national debate on mental health in 2015.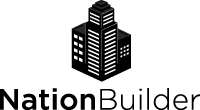 The #1 platform used by political campaigns worldwide,
NationBuilder
gets you up and running immediately with action websites, fundraising, email blasting, scannable walksheets, mobile canvassing applications, and free voter data.

NARAL Pro-Choice America is an independent, non-partisan, not-for-profit membership organization formed as the advocacy and political arm of NARAL Pro-Choice America Foundation. NARAL Pro-Choice America engages in educational and electoral activity, including voter education, grassroots organizing and legislative advocacy.

Phone2Action is a civic engagement software platform that connects advocates directly to their public officials, allowing them to easily voice their opinions on policy matters. The platform allows organizations to help constituents interact with their officials through email, patch-through calling, and on social media. We also have a full suite of "Live Advocacy" tools for live events.  Legislative tracking includes lawmakers scorecards and legislative widgets. Phone2Action is available in ten languages, and is currently powering campaigns across all fifty states and in twelve countries abroad. Last year alone, Phone2Action facilitated four million engagements between advocates and their officials, on a wide-array of pressing issues such as ride-sharing, rooftop solar, and education funding. The company is venture-backed based and is based in Washington, DC.

Rocket Fuel combines the science of Artificial Intelligence with the scale of Big Data to improve the effectiveness of programmatic marketing. Customers trust Rocket Fuel's Marketing That Learns™ technology to achieve brand and direct-response objectives in diverse industries across North America, Latin America, Europe, and APAC. With the acquisition of marketing technology firm [x+1] in September of 2014, Rocket Fuel now offers a complete programmatic marketing platform for the world's most innovative, always-on marketers. The platform includes data management, programmatic media-buying, site optimization, and predictive analytics capabilities that extend across a marketer's paid and owned channels, and personalize every customer interaction. Rocket Fuel operates in more than 20 offices worldwide and trades on the NASDAQ Global Select Market under the ticker symbol "FUEL."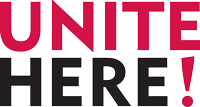 UNITE HERE represents over 270,000 workers throughout the U.S. and Canada who work primarily in hotels, casinos, airports, and food service. Our membership hails from the diverse communities that make up the two countries, and the majority of UNITE HERE members are women. Across North America, UNITE HERE members have made dining hall jobs on college campuses, housekeeping jobs in hotels and casinos, and hundreds of thousands of other traditionally low-wage jobs into good, family-sustaining, middle class jobs. We continue to organize and fight to win respect for the work we do, power in our industries, and a better future for ourselves and our families.