Netroots Nation sponsors have an incomparable opportunity to connect with more than 3,000 energetic, well-informed, technologically-savvy activists; build relationships with other professionals in your field; and network with movement leaders. If you are interested in becoming a sponsor, please use our contact form and select the "sponsorship" category when you send your message.

Our sponsors make it possible for us to bring incredible content to our community at an affordable rate, we could not do it without then.  A special thanks to our 2016 sponsors.
Netroots Partners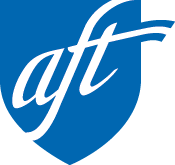 The American Federation of Teachers (aft.org) is a union of professionals that champions fairness; democracy; economic opportunity; and high-quality public education, healthcare and public services for our students, their families and our communities. We are committed to advancing these principles through community engagement, organizing, collective bargaining and political activism, and especially through the work our members do. Also an exhibitor.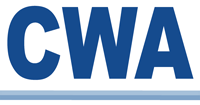 Communications Workers of America (CWA), founded in 1938, is the largest telecommunications union in the world,represents over 700,000 men and women in both private and public sectors. CWA members work in telecommunications, broadcasting, cable TV, journalism, publishing, manufacturing, airlines, customer service, government service, health care, education and other fields. CWA is one of America's fastest growing unions and a number of unions have affiliated with CWA because of its reputation for democracy and membership involvement. The union includes some 1,200 chartered local unions across the United States, Canada and Puerto Rico. Members live in approximately 10,000 communities, making CWA one of the most geographically diverse unions. CWA is affiliated with the AFL-CIO, the Canadian Labour Congress, the worldwide UNI Global Union, the International Federation of Journalists (IFJ), the International Transport Workers Federation (ITWF), and the International Metalworkers' Federation (IMF). Learn more at http://www.cwa-union.org or follow us on Twitter @CWAUnion or Facebook at http://www.facebook.com/cwaunion.  Also an exhibitor.

The National Education Association (nea.org),  the nation's largest professional employee organization, is committed to advancing the cause of public education. NEA's 3 million members work at every level of education—from pre-school to university graduate programs. NEA has affiliate organizations in every state and in more than 14,000 communities across the United States. Also an exhibitor.
Founded by Governor Howard Dean, Democracy for America (DFA) is a people-powered Political Action Committee, electing progressive candidates to all levels of office in all 50 states. With over one million members, DFA is a grassroots powerhouse working to change our Country & the Democratic Party from the bottom-up.  Also an exhibitor.

Founded in 2004, Facebook's mission is to make the world more open and connected. People use Facebook to stay connected with friends and family, to discover what's going on in the world, and to share and express what matters to them.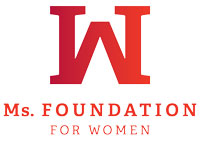 The Ms. Foundation for Women was founded in 1973 as the first foundation to directly fund groundbreaking work by and for women across the United States.  Today the Ms. Foundation is a dynamic and powerful entity leading the charge on women's issues nationwide.  Over the last four decades, the Ms. Foundation has continued to promote its mission of building women's collective power to realize a nation of justice for all  by funding grassroots organizations, supporting and nurturing those organizations through capacity building and tirelessly advocating for national and statewide policy change that addresses challenges affecting communities around the country.

This Week in Blackness (TWiB!) is an award-winning multimedia digital platform housing the online broadcast network TWiB.FM, the digital magazine VALID and the video on-demand site Blackness.TV. TWiB! is also the name of the web series that launched the platform in 2008. Check out their show next to registration.
---
Sponsors

The American Prospect is a bimonthly print and online political magazine based in Washington, D.C. We're liberal and progressive but we also hold the Left accountable when necessary. When the Prospect was founded in 1990, conservatism was ascendant and income inequality had begun to balloon. There wasn't then a progressive publication focused on economic issues that was as interested in policy as it was politics. So we filled that void. Since then, we've expanded our coverage to address broader issues of social justice—immigration, gay rights, women's rights as well as education and the environment. Come check us out at Prospect.org.  Also an exhibitor.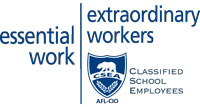 The California School Employees Association (CSEA) is the largest classified school employees union in the United States, representing more than 220,000 school support staff throughout California. CSEA members perform a wide range of essential work in our public schools and community colleges, including security, food services, office and clerical work, school maintenance and operations, transportation, academic assistance and Paraeducator services, library and media assistance, computer services and more. CSEA members take great pride in our schools. We have a personal investment in our schools and in our students, because we have a personal commitment to our children and our communities.

INMEX provides complimentary meeting planning resources while working closely with media, environmental, human rights, philanthropic, labor and community organizations so your event dollars sustain hotel corporations that respect the communities, the workers and the environment in which they operate. Site Selection: INMEX compiles detailed information about cities and suppliers, so you know which locations and corporations share your values before you book the event. Contract Negotiations: INMEX negotiates the best available rates and concessions in addition to ensuring that the final contract protects your group from the unexpected. Contact INMEX to plan your next meeting! 314-302-7392. cbusiek@inmex.org.

LGBT Netroots Connect brings together online and offline activists, journalists, organizations, bloggers, funders and others to create new opportunities for discussion and cooperation. LGBT Netroots Connect programs include annual meetings and workshops, networking events, scholarships and diversity outreach. The LGBT Netroots Connect pre-conference for Netroots Nation brings together leaders, communicators and activists from throughout the LGBT community. LGBT Netroots Connect also coordinates the LGBT Caucus meetings and policy briefings for scholarship recipients. LGBT Netroots Connect is committed to expanding our reach to new and diverse communities. We seek to break down the barriers that prevent so many from participating in the online world. Also an exhibitor.

Living Liberally (livingliberally.org) is a dynamic network of progressive social communities with over 200 local, volunteer-led chapters across the country, including America's most conservative corners. Best known for the ubiquitous Drinking Liberally happy hours, we also host Screening Liberally films, Reading Liberally book tours, Eating Liberally meals and Laughing Liberally comedy shows. Our gatherings are free, inclusive, festive, engaging and fun. In addition to our local groups, Living Liberally partners with progressive allies in promoting shared values, cultural events and special initiatives. If you need to get the ear of liberals everywhere, come to us. Living Liberally has published "538 Ways to Live, Work and Play Like a Liberal" by co-founder Justin Krebs, has produced videos for advocacy partners, led workshops in community-building, social media and volunteer leadership, and is running a national Laughing Liberally comedy tour with a regular run in New York City. Wherever you are, you can live liberally — start a chapter for free or find the group nearest you: livingliberally.org. Also an exhibitor.

NARAL Pro-Choice America  is an independent, non-partisan, not-for-profit membership organization formed as the advocacy and political arm of NARAL Pro-Choice America Foundation. NARAL Pro-Choice America engages in educational and electoral activity, including voter education, grassroots organizing and legislative advocacy.

The National Gay and Lesbian Task Force builds the power of the lesbian, gay, bisexual and transgender community from the ground up. The Task Force is the country's premier social justice organization fighting to improve the lives of LGBT people, and working to create positive, lasting change and opportunity for all. Follow us @TheTaskForce.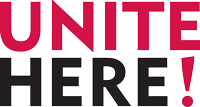 UNITE HERE represents over 270,000 workers throughout the U.S. and Canada who work primarily in hotels, casinos, airports, and food service. Our membership hails from the diverse communities that make up the two countries, and the majority of UNITE HERE members are women. Across North America, UNITE HERE members have made dining hall jobs on college campuses, housekeeping jobs in hotels and casinos, and hundreds of thousands of other traditionally low-wage jobs into good, family-sustaining, middle class jobs. We continue to organize and fight to win respect for the work we do, power in our industries, and a better future for ourselves and our families.