Interested in being a part of our Town Square? If you'd like to ask questions about the exhibit hall in our Town Square and how to make the most of it, use our contact form and select the "exhibitors" category.
In addition to our Sponsors (many of whom will have a presence in our Town Square) we would like to thank our many exhibitors who are part of providing a great experience for our attendees.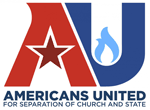 Americans United for Separation of Church and State is a nonpartisan, non-profit, educational organization dedicated to preserving the constitutional principle of church-state separation to ensure religious freedom for all Americans. Based in Washington, D.C., Americans United works in the courts, in Congress and state legislatures, at the White House and in the arena of public opinion. We address an array of issues including faith-based initiatives, taxpayer-funded school vouchers, religion in public schools, and religious prayer at government-sponsored events. We also work to address discrimination against the LGBT community, and women's access reproductive healthcare where it intersects with church-state separation. Americans United is led by Executive Director Barry W. Lynn. For more information on AU visit www.au.org.

The Campaign for Youth Justice (CFYJ) is a national initiative focused entirely on ending the practice of prosecuting, sentencing, and incarcerating youth under the age of 18 in the adult criminal justice system. The strategic goals of CFYJ are to reduce the total number of youth prosecuted in the adult criminal justice system and to decrease the harmful impact of trying youth in adult court. The campaign utilizes both federal and state-level strategies for youth justice reform. We strongly believe that any movement must involve those who are most impacted by the laws and policies.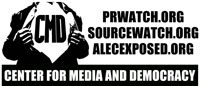 The Center for Media and Democracy is a non-profit watchdog organization that conducts powerful investigations and publishes news that transforms the national conversation. CMD's niche is investigating the undue influence of corporations, CEOs, and front groups on environmental and economic policies, including exposing PR campaigns, lobbying, and electioneering. With the cuts to newsrooms and investigative journalism across the country, CMD's original and in-depth investigations are more important than ever. CMD publishes PRWatch.org, ALECexposed.org, SourceWatch.org, KOCHexposed.org, and co-publishes StinkTanks.org and ALECclimatechangedenial.org.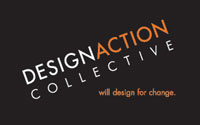 Design Action provides graphic design and visual communications for progressive, non-profit and social change organizations. By providing these high-quality services, we contribute to building a broad and effective progressive movement and participate in the struggle for social justice. We are a majority women and people of color, worker-owned cooperative, union shop located in Oakland, CA. Design Action was founded in 2003 and we continue to grow our team to meet the changing needs of the social justice movement.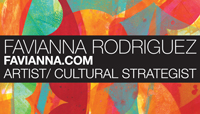 Favianna Rodriguez (favianna.com) is one of today's most prolific political artists. Her prints and posters address some of the hottest issues of our time: war, immigration, globalization and climate change. Her work can be seen in community fights throughout the country. You can get your hands on her highly demanded hand-made posters, fine art pieces, shirts, and political graphics in the vendor area, while supporting a Latina feminist artist of the movement.

Founded in 1987 and located in the heart of Washington, DC, GW's Graduate School of Political Management is the first and foremost school of applied politics, communications, and advocacy offering master's degrees in the following disciplines: Advocacy in the Global Environment, Legislative Affairs, Political Management, and Strategic Public Relations. We provide a hands-on education, not a theoretical exploration. Our students know what they want to do to change the world; we teach them how to use the strategies and tactics needed to do it. Our faculty are recognized industry leaders and bring the best practices of the field into the classroom.

The Guttmacher Institute is a leading research and policy organization committed to advancing sexual and reproductive health and rights in the U.S. and globally. The Institute conducts research and informs public debate in order to promote effective, evidence-driven policies and programs.

icitizen is a civic and political platform that connects people with one another and their elected representatives around the issues they care about. Weigh in on news, issues and polls that affect you in your community and government to inspire meaningful change. icitizen is where your voice, interests and priorities count.


The Impact Fund advances economic, environmental and social justice through the mechanism of impact litigation. We fund out-of-pocket expenses for cases, typically class actions, which are in the public interest e.g. fighting against; Title VII civil rights discrimination, human rights abuses, criminalization of poverty, environmental racism and, voter suppression. We provide education and training for the next generation of public interest lawyers via an annual conference and training institute. We maintain an active litigation docket to hold big business and small-minded government accountable to the 99%, and are frequently counsel or an amicus at the US Supreme Court. www.impactfund.org @ImpactFund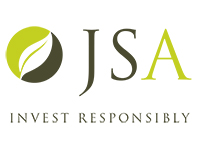 JSA Financial Group specializes in sustainable, responsible, impact investing (SRI), allowing one to align their investment philosophy with personal core values on considerations such as the environment, corporate governance and ethics, the workplace, product safety and impact, international operations and human rights, indigenous peoples' rights, and community relations. As an independent, objective financial planning firm offering comprehensive wealth management services, JSA Financial Group serves individuals, retirement plans, endowments and donor advised funds.   Located in the Hudson Valley of New York, our multi-generational clients span the nation and many benefit from convenient, virtual relationships.  Securities & advisory services thru Commonwealth Financial Network, member www.finra.org/www.sipc.org. For residents of AR, CA, CO, CT, FL, IL, IN, MA, MD, ME, MT, NC, NH, NJ, NY, RI, VA, VT.www.JSAFinancial.com

L2 is the country's leading provider of high quality enhanced voter data, customized data processing and data technology. For over 40 years L2 has served a broad spectrum of national clients including candidates, consultants, polling firms, PACs, associations and public relations specialists. L2 is a partner with scores of local, state and federal officials helping them communicate effectively with constituents. In recent years L2 has become industry leader in data technology with our award winning VoterMapping platform. L2 data is now available for digital advertising allowing users to target ads using our voter, consumer and modeled data.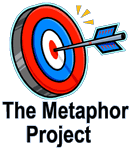 The Metaphor Project (metaphorproject.org) teaches progressive activists how to mainstream their messages by framing them as part of the best "American story." Using broadly accessible American phases, images and metaphors, we help people evoke the most powerful American story elements for their messages.

PollMakers has helped deliver over 1.5 billion calls and automated polls around the world. We make it easy for you to succeed! You can create your dialing campaigns and polls through our easy online system or we'll happily create them for you (at no additional cost). You have online controls and real-time web-reporting so you can see your results instantly and can react. At PollMakers, we understand that special needs can arise anytime, so you have our cell numbers (don't be afraid to call). When you need a last minute change, a new list or a new idea, we're here.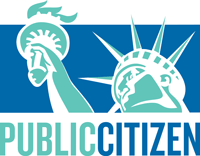 Corporations have their lobbyists in Washington, D.C.; the people need advocates too. That's where Public Citizen (citizen.org) comes in. We serve as the people's voice in the halls of power, championing citizen interests before Congress, the executive branch agencies and the courts. We work for reduced corporate influence over government; clean, safe and sustainable energy; a strong regulatory system; safe drugs and affordable health care; citizen access to the courts; and a trade agenda that can benefit Americans rather than multinational corporations. We take no government or corporate money, which enables us to remain fierce and independent advocates for the people.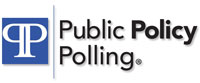 As a progressive firm, we understand and support our clients' goals, so when you hire PPP, you know you have a partner that is fully invested in your organization. Every poll we conduct is handled from start to finish by highly qualified pollsters with years of experience in public opinion research.  Our business model is both economical and efficient so we can deliver the highest quality product to our clients at the lowest possible price. According to reviews and analysis by the WSJ, Politico and YouGov, PPP is one of the most accurate pollsters in the country.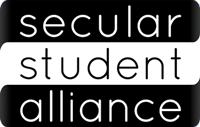 The Secular Student Alliance is a 501(c)(3) educational nonprofit. We organize and empower nonreligious students around the country, primarily by fostering successful grassroots campus groups which provide a welcoming community for secular students to discuss and promote their secular values. The SSA offers students resources including leadership training and support, guest speakers, project grants, and other resources. The SSA recently launched the "Secular Safe Zone," a program for training allies to create safe spaces for non-theists and encourage acceptance, understanding, and tolerance. Allies are also trained to recognize and respond to issues of discrimination, harassment, and bullying of non-theists.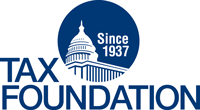 The Tax Foundation is a non-partisan, non-profit think tank that encourages informed debate on tax and budget policy by providing data, research, and analysis on tax policy issues and the size of the tax burden at all levels of government. Our analysis is driven by the principles of economically sound tax policy: simplicity, neutrality, transparency, and stability. Our annual Facts & Figures booklet (produced since 1941) and our website of data and interactive tools provides policymakers and the general public with the tools to evaluate tax policy ideas. Visit us at booth xxx or at www.TaxFoundation.org.