Netroots Nation sponsors have an incomparable opportunity to connect with more than 3,000 energetic, well-informed, technologically-savvy activists; build relationships with other professionals in your field; and network with movement leaders. If you are interested in becoming a sponsor, please use our contact form and select the "sponsorship" category when you send your message.

Our sponsors make it possible for us to bring incredible content to our community at an affordable rate, we could not do it without then.  A special thanks to our 2015 sponsors.
Premier Sponsors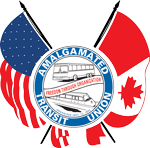 With more than 192,000, the Amalgamated Transit Union (ATU) www.atu.org, is the largest labor union representing transit and allied workers in the U.S. and Canada. From bus drivers to light rail operators to maintenance and clerical personnel and other transit and municipal employees, the ATU works to promote transit issues and fights for the interests of its hard-working members at all levels of government.
Twitter: @ATUComm. Facebook: https://www.facebook.com/ATUInternational. Also an exhibitor.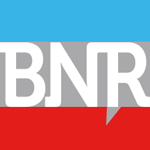 Blue Nation Review's goal is to take what makes America great, her people who come from all walks of life, and mobilize them into a progressive community dedicated to moving our great country into the 21st century. Our definition of progressive? To advocate positive improvements in the lives of all Americans no matter their race, creed, sexual orientation and gender identity, or religion. No one should ever, ever be forgotten or left behind.
Communications Workers of America (CWA), founded in 1938, is the largest telecommunications union in the world,represents over 700,000 men and women in both private and public sectors. CWA members work in telecommunications, broadcasting, cable TV, journalism, publishing, manufacturing, airlines, customer service, government service, health care, education and other fields. CWA is one of America's fastest growing unions and a number of unions have affiliated with CWA because of its reputation for democracy and membership involvement. The union includes some 1,200 chartered local unions across the United States, Canada and Puerto Rico. Members live in approximately 10,000 communities, making CWA one of the most geographically diverse unions. CWA is affiliated with the AFL-CIO, the Canadian Labour Congress, the worldwide UNI Global Union, the International Federation of Journalists (IFJ), the International Transport Workers Federation (ITWF), and the International Metalworkers' Federation (IMF). Learn more at http://www.cwa-union.org or follow us on Twitter @CWAUnion or Facebook at http://www.facebook.com/cwaunion.
Founded by Governor Howard Dean, Democracy for America (DFA) is a people-powered Political Action Committee, electing progressive candidates to all levels of office in all 50 states. With over one million members, DFA is a grassroots powerhouse working to change our Country & the Democratic Party from the bottom-up.

The National Education Association (nea.org) is the nation's largest professional organization, representing more than 3 million elementary and secondary teachers, higher education faculty, education support professionals, school administrators, retired educators and students preparing to become teachers. Get the latest education news by following @neamedia or visiting nea.org. Also an exhibitor.
---
Sponsors


The National Gay and Lesbian Task Force builds the power of the lesbian, gay, bisexual and transgender community from the ground up. The Task Force is the country's premier social justice organization fighting to improve the lives of LGBT people, and working to create positive, lasting change and opportunity for all. Follow us @TheTaskForce.