Interested in being a part of our Town Square? If you'd like to ask questions about the exhibit hall in our Town Square and how to make the most of it, use our contact form and select the "exhibitors" category.
In addition to our Sponsors (many of whom will have a presence in our Town Square) we would like to thank our many exhibitors who are part of providing a great experience for our attendees.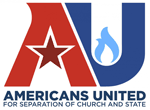 Americans United for Separation of Church and State is a nonpartisan, non-profit, educational organization dedicated to preserving the constitutional principle of church-state separation as the only way to ensure religious freedom for all Americans. Based in Washington, D.C., the organization was founded in 1947. Americans United works in the courts, in Congress and state legislatures, at the White House and in the arena of public opinion. We address an array of issues including faith-based initiatives, taxpayer funded school vouchers, religion in public schools and religious prayer at government-sponsored events. We also work on marriage equality and reproductive justices issues where they intersect with church-state separation. Americans United is led by Executive Director Barry W. Lynn, who regularly appears on major cable news outlets. For more information on AU visit www.au.org.

BorderLinks facilitates educational immersion trips in the U.S. Mexico borderlands, exposing groups to a variety of experiences and perspectives, and inviting participants to deepen their own understanding of border, sustainability, human rights and immigration issues. Groups meet with people who are directly affected by current economic and immigration policies, For example: We meet with humanitarian aid organizations, government officials, and immigrant rights advocates. BorderLinks provides groups with tools and resources to work for justice in their own communities. Immersion trips include, Chiapas, Copper Canyon, Mata Ortiz and various cities in the U.S. We offer a variety of dynamic educational workshops for schools, churches and community groups. Participants come from all over the U.S., from Mexico, Canada, Latino America, Asia and Europe. Most of our groups are from universities, colleges, seminaries, high schools, churches and civic groups. Our Goals: Understand the reality of border though direct experience. Build connections about solutions to the root causes of migration. Take action for positive social change through solidarity in your home community.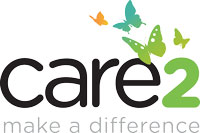 With over 25 million members, Care2.com is the largest and fastest-growing online social action network for "do-gooders" – adults with a passion for supporting nonprofits and causes, including Human Rights, Health, Animals, the Environment and many others. More than 700 leading nonprofit organizations rely on Care2's fast, cost-effective campaigns to recruit millions of targeted donors, members, supporters, and Facebook fans. Nonprofits typically find that Care2 is more cost-effective than traditional recruitment through direct mail or telemarketing. Care2 also helps nonprofits win advocacy victories by mobilizing its "e-activists" to generate thousands of letters, faxes and phone calls to decision makers on a wide range of issues. Our clients are featured across 200+ Care2 media partner websites and blogs which extend the reach and visibility of their campaigns to 170 million additional people. Contact Eric Rardin at 703.473.2825 or ericr@care2team.com

The Campaign for Youth Justice (CFYJ) is a national initiative focused entirely on ending the practice of prosecuting, sentencing, and incarcerating youth under the age of 18 in the adult criminal justice system. The strategic goals of CFYJ are to reduce the total number of youth prosecuted in the adult criminal justice system and to decrease the harmful impact of trying youth in adult court. The campaign utilizes both federal and state-level strategies for youth justice reform. We strongly believe that any movement must involve those who are most impacted by the laws and policies.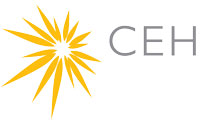 Founded in 1996, the Center for Environmental Health (CEH) is the leading national non-profit working to protect families from disease-causing chemicals. We use a unique four-pronged system of carrots and sticks to reach into the inner workings of our capitalist system and make positive change. This involves public policy, corporate engagement, public pressure, and litigation. Informing this approach every step of the way is a solid layer of rigorous scientific inquiry.

Colibrí is a Tucson-based nonprofit working to end migrant death and related suffering. Since 1998, more than 6,029 people have died crossing the U.S.-Mexico border. In this ongoing crisis of death and disappearance, we assist families in their search for missing loved ones by taking forensically-detailed missing persons reports and working with forensic scientists to help identify the dead. Colibri also bears witness to this suffering through comprehensive research, education and advocacy.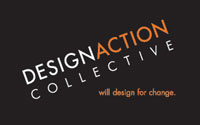 Design Action provides graphic design and visual communications for progressive, non-profit and social change organizations. By providing these high-quality services, we contribute to building a broad and effective progressive movement and participate in the struggle for social justice. We are a majority women and people of color, worker-owned cooperative, union shop located in Oakland, CA. Design Action was founded in 2003 and we continue to grow our team to meet the changing needs of the social justice movement.

We are musicians, DJ's, producers and performers who specialize in "Rap Activism" by using music, videos and live performances to spread a progressive message. Our music comes with a political edge and covers a wide variety of issues that are important to progressives, like the influence of money on politics, poverty, women's rights, police brutality and more. We have also made jingles and theme songs for many different talk shows and podcasts, including Stephanie Miller Show, The Young Turks and Turn up the Night, where one of our artists, Macarone, is a contributor.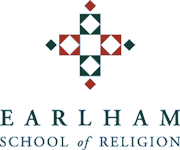 Earlham School of Religion is a Christian graduate theological school in the Quaker tradition. Throughout their history, Quakers have taken a leading role in speaking truth to power, exposing social and economic concerns, and ministering to those among us who are most in need. If you resonate with these values you can be a part of this continuing work regardless of your religious background. ESR offers Master of Divinity and Master of Arts degrees as well as Certificate programs and occasional classes both residentially and through our Access distance program. Go to: esr.earlham.edu to learn more.

Equality Arizona is the leading statewide LGBTQ advocacy organization for the State of Arizona. We work collaboratively to establish a comprehensive network of individuals and organizations to secure, protect, and defend the equal civil rights and welfare of lesbian, gay, bisexual, transgender, and queer people in Arizona. Our vision is to make Arizona a state where LGBTQ persons are valued as full and equal members of society whose sexual orientation, gender identity or expression are viewed with legal and moral neutrality, and sexual and gender diversity are seen as something to celebrate.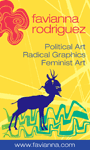 Favianna Rodriguez (favianna.com) is one of today's most prolific socially engaged artists. Her prints and posters address some of the most important issues of our time: immigration, reproductive justice, racial justice and climate change. Her art works can be seen in communities throughout the country. You can get your hands on her hand-made posters, fine art pieces, shirts, and political graphics in the vendor area, while supporting an Afro-Latina feminist artist and spreading visionary messages.

Founded in 1987 and located in the heart of Washington, DC, GW's Graduate School of Political Management is the first and foremost school of applied politics and advocacy offering master's degrees in the following disciplines: Advocacy in the Global Environment, Legislative Affairs, Political Management, and Strategic Public Relations. We provide a hands-on education, not a theoretical exploration. Our students know what they want to do to change the world; we teach them how to use the strategies and tactics needed to do it. Our faculty are recognized industry leaders and bring the best practices of the field into the classroom.

More than four decades after its creation, the Guttmacher Institute (guttmacher.org) continues to advance sexual and reproductive health and rights worldwide through an interrelated program of research, policy analysis and public education designed to generate new ideas, encourage enlightened public debate and promote sound policy and program development.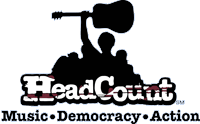 HeadCount promotes participation in democracy through the power of music, and through technologies that break down the barriers between people and politics. HeadCount increases the level of individual involvement in our government through in-person and online voter registration, issue education, and voter mobilization.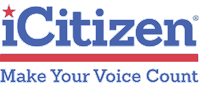 iCitizen is a civic engagement platform that makes involvement in democracy easier through a mobile platform that informs and engages, connecting Congress directly with constituents' opinions.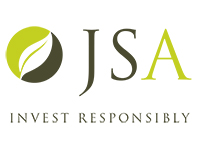 JSA Financial Group specializes in sustainable, responsible, impact investing (SRI), allowing one to align their investment philosophy with personal core values on considerations such as the environment, corporate governance and ethics, the workplace, product safety and impact, international operations and human rights, indigenous peoples' rights, and community relations. As an independent, objective financial planning firm offering comprehensive wealth management services, JSA Financial Group serves individuals, retirement plans, endowments and donor advised funds.   Located in the Hudson Valley of New York, our multi-generational clients span the nation and many benefit from convenient, virtual relationships.  Securities & advisory services thru Commonwealth Financial Network, member www.finra.org/www.sipc.org. For residents of AR, CA, CO, CT, FL, IL, IN, MA, MD, ME, MT, NC, NH, NJ, NY, RI, VA, VT.www.JSAFinancial.com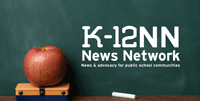 Our public schools are daily experiments in the American Dream. K12NewsNetwork.com provides you with news and advocacy tools for authentic participation in your local neighborhood school. A free, excellent, and universal public education is the investment the current generation makes to improve the next. Through a rich curriculum, local values that reflect regional flavor, transparency in budget and open self-governance, and with support from public funding accountable to all taxpayers, we enable schools and families to together cultivate the abilities of the community's young people. Join K12NN to amplify the voices of parents, educators, and students in public school communities.

L2 is the country's leading provider of high quality enhanced voter data, customized data processing and data technology. For over 40 years L2 has served a broad spectrum of clients including candidates, consultants, polling firms, PACs, associations and public relations specialists. L2 is also a partner with scores of local, state and federal officials helping them communicate effectively with constituents. Most recently L2 has become industry leader in data technology with our award winning VoterMapping platform.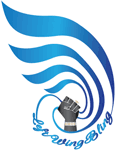 LeftWing-Bling.com is a new site with original, edgy, clever, fun, in-your-face jewelry for liberals and progressives. It's a great way to make a political statement without saying a word.
Order great LeftWing-Bling jewelry directly from us for yourself or as a gift, or if you're an eligible progressive 501(c)3 or 501(c)4 organization, sell our jewelry to raise funds for your organization! Avoid the up-front cost and hassle of logistics by earning commission from sales referred to our site with our Fundraising Program. We will even custom-design a piece just for your organization if you wish! Stop by our booth at NN2015 or visit LeftWing-Bling.com to learn more about our jewelry and our Fundraising Program.

Life Long Learning, LLC is a Research and Development Company that fosters adult learning. Currently, we highlight the Transatlantic Slave Trade (1444-1888), an event neither fully understood nor completely conceptualized. The book, Through the Lens of the Transatlantic Slave Trade (Honoring the Heart Publishing, 2013), explains what happened and extends it beyond traditional slavery. The focus is the economic institutions and practices, many started and matured then, that exist today. The CEO, Dr. Vinita Moch Ricks, has traveled, researched and explored the ramifications of this event on six continents. The blog: www.honoringtheheart.com and FaceBook (Honoring.hearts) manages the conversation.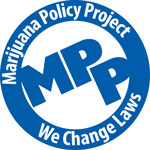 The Marijuana Policy Project, the nation's largest marijuana policy organization, has been responsible for changing most state-level marijuana laws since 2000. MPP's mission is to change federal law to allow states to determine their own marijuana policies without federal interference, as well as to regulate marijuana like alcohol in all 50 states, D.C., and the five territories. We envision a nation where marijuana is legally regulated similarly to alcohol, marijuana education is honest and realistic, and treatment for problem marijuana users is non-coercive and geared toward reducing harm.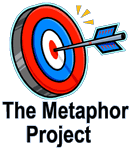 The Metaphor Project (metaphorproject.org) teaches progressive activists how to mainstream their messages by framing them as part of the best "American story." Using broadly accessible American phases, images and metaphors, we help people evoke the most powerful American story elements for their messages.

The Morning Star Leadership Foundation works together with Native professionals to create  opportunities for the Morning Star Leaders Youth Council, developing  personal and civic leadership in today's Native youth.  We connect young people (Senior Youth (24-18 yo, High School (17-14 yo), and the Jr. Youth (13 – 10 yo)) to local urban tribes, educational communities, learning institutions, and non-profits with a goal to develop stronger generations of leaders to serve all of Indian Country.

Muslim Advocates works on the frontlines of civil rights to guarantee freedom and justice for Americans of all faiths. We are experts with deep experience in the courtroom and have strong relationships in Congress and the White House. As a thoughtful voice in Washington, we ensure the concerns of American Muslims are heard by leaders at the highest levels of government. We focus on countering anti-Muslim hate by challenging bigotry and hate crimes; empower communities by strengthening American Muslim charities; and fight discrimination with high impact lawsuits against those who wrongfully target American Muslims.

The National Writers Union (United Auto Workers Local 1981, AFL-CIO) is a national labor union and advocacy organization for freelance and contract writers in all genres, media, and formats. The NWU works to defend the rights and improve the economic and working conditions of all writers. The NWU's members include journalists, book authors, business and technical writers, web site, print and email newsletter content providers, bloggers, academic writers, editors, poets, playwrights, screen writers and other writers.

No One Left Behind assists Afghan and Iraqi combat interpreters who have received Special Immigrant Visas (SIVs) with resettlement in the United States. We seek to successfully shepherd and fully support this at risk community through their difficult journey to the United States by providing them with three months of housing/rental payments, fully furnished homes, employment placement assistance, and one car. We also help US military veterans reconnect with their translators upon arrival in the United States.

The Opportunity Agenda's mission is to build the national will to expand opportunity in America. We use strategic communications, advocacy, and cultural engagement to grow a large and lasting movement for social justice vision and values, and we promote concrete solutions that fulfill those ideals. Our mission encompasses everyone in the nation, particularly communities facing steep barriers to opportunity, including low-income Americans, people of color, women, and immigrants. Our current issue areas include immigration, economic opportunity, criminal justice, and poverty.


At Organizer, we believe that technology should encourage more human interaction, not less. Organizer is the premier mobile app for having effective conversations with the people who matter most to your project, campaign, or business. We believe in eliminating precious time wasted entering data and printing paper lists. We believe in greater control over your conversations in the field by knowing what's happening at all times in all places. We believe in making it easier to win. We're here to help you Organize Effortlessly.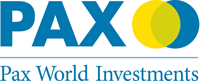 Pax World is a leader in sustainable investing, the full integration of environmental, social and governance (ESG) factors into investment analysis, security selection, portfolio construction and risk management. Pax World combines rigorous ESG analysis with equally rigorous financial analysis in seeking to identify better-managed, industry leading companies that meet positive corporate responsibility standards, have a clear vision for managing risk, and are focused on delivering long-term value to shareholders. Pax World launched the first socially responsible mutual fund in 1971 and today offers a family of mutual funds including ESG Managers® Portfolios, multimanager asset allocation portfolios powered by Morningstar Associates.

PollMakers has helped deliver over 1.5 billion calls and automated polls around the world. We make it easy for you to succeed! You can create your dialing campaigns and polls through our easy online system or we'll happily create them for you (at no additional cost). You have online controls and real-time web-reporting so you can see your results instantly and can react. At PollMakers, we understand that special needs can arise anytime, so you have our cell numbers (don't be afraid to call). When you need a last minute change, a new list or a new idea, we're here.

The Progressive Inc. is the publisher of "The Progressive" magazine and Progressive.org, PRWatch.org, ALECexposed.org, and SourceWatch.org, and PublicSchoolShakedown.org. In a merger with the Center for Media and Democracy announced earlier this year, the Progressive Inc. now includes an award-winning investigative research arm to compliment its print magazine that has published powerful progressive voices like Jim Hightower and Howard Zinn and such historic articles like the Reverend Martin Luther King, Jr.'s "Letter from a Birmingham Jail." Lisa Graves is the President of the Progressive Inc., Ruth Conniff is Editor-in-Chief, and Mary Bottari is a Vice President.

Progressive Democrats of America (PDA) was founded in 2004 to bring the Democratic Party back to its populist, progressive principles by working inside the party as well as outside with peace and justice organizations. PDA helps elect progressive candidates to Congress to advance a comprehensive agenda for peace, healthcare, economic and social justice, fair and open elections, and protecting the environment. PDA convenes "People's Conventions" and "Progressive Central" conferences, "Round Table" meetings on Capitol Hill, Educate Congress letter drops, issue team conference calls, rallies, protests, and other actions. For more information, please see: http://www.pdamerica.org


The Progressive Voices Network is creating a progressive media-messaging platform for the Digital Century. Not content with the status quo of vicious rightwing hate-talk and lies on AM radio, The Progressive Voices Institute, a nonprofit 501(c)(3), streams national progressive talk shows like Mike Malloy, Ed Schultz, Thom Hartmann, Stephanie Miller and Ring of Fire, to computers, smartphones, tablets and connected cars 24/7. We've freed progressive talk and messaging from the clutches of the conservative broadcast oligopolies, and returned them to the people. And rather than run the 17 local commercial minutes every hour, we run original, timely commentary, interviews and political satire.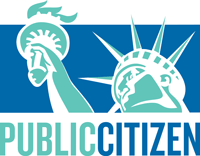 Corporations have their lobbyists in Washington, D.C.; the people need advocates too. That's where Public Citizen (citizen.org) comes in. We serve as the people's voice in the halls of power, championing citizen interests before Congress, the executive branch agencies and the courts. We work for reduced corporate influence over government; clean, safe and sustainable energy; a strong regulatory system; safe drugs and affordable health care; citizen access to the courts; and a trade agenda that can benefit Americans rather than multinational corporations. We take no government or corporate money, which enables us to remain fierce and independent advocates for the people.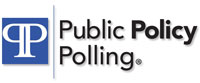 As a progressive firm, we understand and support our clients' goals, so when you hire PPP, you know you have a partner that is fully invested in your organization. Every poll we conduct is handled from start to finish by highly qualified pollsters with years of experience in public opinion research.  Our business model is both economical and efficient so we can deliver the highest quality product to our clients at the lowest possible price. According to reviews and analysis by the WSJ, Politico and YouGov, PPP is one of the most accurate pollsters in the country.
Represent.Us is a national, non-partisan campaign to end political corruption. Represent.Us works to stop money from corrupting the political system by passing Anti-Corruption Acts in cities, states, and eventually Washington, DC.
On November 4, 2014, a coalition of progressives, independents, and conservatives in Tallahassee, Florida helped pass the first Anti-Corruption Act in the United States. In in 2015 and 2016, ballot initiative campaigns for Anti-Corruption Acts will launch in 12 more cities and 2 states. Visit http://represent.us and http://anticorruptionact.org to learn more about who we are and the policies we support.

Salsa Labs (Salsa) helps nonprofits and political campaigns ignite action and fuel change around the world by growing and engaging a base of support online. With Salsa, groups of all sizes can easily organize their supporters and chapters, fundraise, advocate, communicate through email and social media, host events and measure results. Salsa offers strategic best practices, training, highly rated support and a strong online community, so its clients can focus their energy on their mission. The company currently empowers more than 2,000 organizations' and their more than 92 million donors, members, activists and fans across the globe. Visit Salsa online at www.salsalabs.com.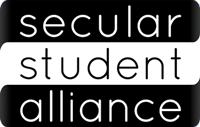 The Secular Student Alliance is a 501(c)(3) educational nonprofit. We organize and empower nonreligious students around the country, primarily by fostering successful grassroots campus groups which provide a welcoming community for secular students to discuss and promote their secular values. The SSA offers students resources including leadership training and support, guest speakers, project grants, and other resources. The SSA recently launched the "Secular Safe Zone," a program for training allies to create safe spaces for non-theists and encourage acceptance, understanding, and tolerance. Allies are also trained to recognize and respond to issues of discrimination, harassment, and bullying of non-theists.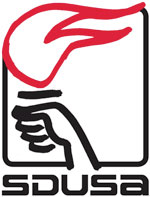 Social Democrats, USA is the direct successor of the Socialist Party, USA, the Party of Eugene V Debs, Norman Thomas & A. Philip Randolph. Today, with a new leadership and political direction, SD members engage in political action rooted in the following principles: a revived strong and democratic labor movement, strong voting rights, public campaign finance, fair trade, creating jobs and a full employment economy, ending poverty, universal healthcare, reversing climate change, and a final resolution toward a two state solution of Israel living in peace and harmony with a united sovereign state of Palestine.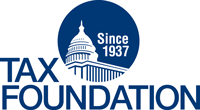 The Tax Foundation is a non-partisan, non-profit think tank that encourages informed debate on tax and budget policy by providing data, research, and analysis on tax policy issues and the size of the tax burden at all levels of government. Our analysis is driven by the principles of economically sound tax policy: simplicity, neutrality, transparency, and stability. Our annual Facts & Figures booklet (produced since 1941) and our website of data and interactive tools provides policymakers and the general public with the tools to evaluate tax policy ideas. Visit us at booth 535 or online at www.TaxFoundation.org.

Transform Network mobilizes progressive Christian activists and missional church practitioners for positive social transformation.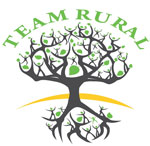 Team Rural was created in 2009 to engage rural folk, and as a way to role model our values. Team Rural Radio is helping change hearts and minds about what it means to live in rural America. We are more Progressive than people think and we will have a hand in this difficult political conversation. We organize political and social system changes  as we fight pipelines, prisons, economic inequality, and embrace our LGBT brothers and sisters. Rural is not who you have been told it is, so we use storytelling to share our truths.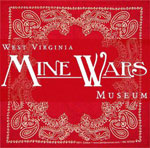 From the Paint and Cabin Creek strikes to the Matewan Massacre to the Battle of Blair Mountain—the largest insurrection in U.S. history outside the Civil War—the West Virginia Mine Wars (aka "the Redneck Wars") are a rich collection treasures related to these little-known historic events.  The struggle that took place in those mountains and hollows between 1900 and 1921 is now being revealed for the world.  Visit our booth to learn about our shared labor history and to honor the dignity of our common humanity.

Young Invincibles (YI) is a Millennial research and advocacy group, working to advance economic opportunity for young adults age 18 to 34. Through policy research and grassroots mobilizing, the national non-profit works to drive solutions to major economic challenges, from student loan debt to unemployment to access to health care. YI was born as Congress debated the Affordable Care Act five years ago when a group of law students realized Millennial voices were being left out of national dialogue on health care and today has offices across the country, including in California, Texas and New York.