Interested in being a part of our Town Square? If you'd like to ask questions about the exhibit hall in our Town Square and how to make the most of it, use our contact form and select the "exhibitors" category.
In addition to our Sponsors (many of whom will have a presence in our Town Square) we would like to thank our many exhibitors who are part of providing a great experience for our attendees.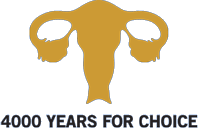 4000 Years for Choice is an artistic campaign that celebrates the reproductive roots of abortion and contraception practiced around the world for thousands of years. Artist and founder, Heather Ault, creates thought-provoking visual culture, innovative social media campaigns, and apparel designs that aim to reduce stigma and increase conversations about challenging topics. Her work has been exhibited throughout the country at collage campuses, reproductive health clinics, gallery spaces, and national conferences. The project's goal is to inspire a more holistic and compassionate view of reproductive freedom using visual art, as well as connect the stories of the past with the voices of today.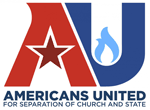 Americans United for Separation of Church and State is a nonpartisan, non-profit, educational organization dedicated to preserving the constitutional principle of church-state separation as the only way to ensure religious freedom for all Americans. Based in Washington, D.C., the organization was founded in 1947. Americans United works in the courts, in Congress and state legislatures, at the White House and in the arena of public opinion. We address an array of issues including faith-based initiatives, taxpayer funded school vouchers, religion in public schools and religious prayer at government-sponsored events. We also work on marriage equality and reproductive justices issues where they intersect with church-state separation. Americans United is led by Executive Director Barry W. Lynn, who regularly appears on major cable news outlets. For more information on AU visit www.au.org.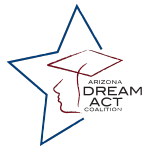 The Arizona Dream Act Coalition Is An Immigrant Youth-led Organization Focusing On The Fight For Higher Education And Immigrant Rights.

BorderLinks facilitates educational immersion trips in the U.S. Mexico borderlands, exposing groups to a variety of experiences and perspectives, and inviting participants to deepen their own understanding of border, sustainability, human rights and immigration issues. Groups meet with people who are directly affected by current economic and immigration policies, For example: We meet with humanitarian aid organizations, government officials, and immigrant rights advocates. BorderLinks provides groups with tools and resources to work for justice in their own communities. Immersion trips include, Chiapas, Copper Canyon, Mata Ortiz and various cities in the U.S. We offer a variety of dynamic educational workshops for schools, churches and community groups. Participants come from all over the U.S., from Mexico, Canada, Latino America, Asia and Europe. Most of our groups are from universities, colleges, seminaries, high schools, churches and civic groups. Our Goals: Understand the reality of border though direct experience. Build connections about solutions to the root causes of migration. Take action for positive social change through solidarity in your home community.

The Campaign for Youth Justice (CFYJ) is a national initiative focused entirely on ending the practice of prosecuting, sentencing, and incarcerating youth under the age of 18 in the adult criminal justice system. The strategic goals of CFYJ are to reduce the total number of youth prosecuted in the adult criminal justice system and to decrease the harmful impact of trying youth in adult court. The campaign utilizes both federal and state-level strategies for youth justice reform. We strongly believe that any movement must involve those who are most impacted by the laws and policies.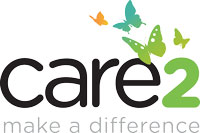 With over 25 million members, Care2.com is the largest and fastest-growing online social action network for "do-gooders" – adults with a passion for supporting nonprofits and causes, including Human Rights, Health, Animals, the Environment and many others. More than 700 leading nonprofit organizations rely on Care2's fast, cost-effective campaigns to recruit millions of targeted donors, members, supporters, and Facebook fans. Nonprofits typically find that Care2 is more cost-effective than traditional recruitment through direct mail or telemarketing. Care2 also helps nonprofits win advocacy victories by mobilizing its "e-activists" to generate thousands of letters, faxes and phone calls to decision makers on a wide range of issues. Our clients are featured across 200+ Care2 media partner websites and blogs which extend the reach and visibility of their campaigns to 170 million additional people. Contact Eric Rardin at 703.473.2825 or ericr@care2team.com

CarryaBigSticker sells left-leaning bumper stickers, bumper magnets, T-shirts and other merchandise. Our most popular merchandise includes our Bernie Sanders and Hillary Clinton stickers and magnets. We also have many variations of the ever-popular Coexist stickers and magnets. In addition to a range of political products, we have products related to the environment, gay-rights, atheism and more. Please visit our booth or our online store at www.CarryaBigSticker.com.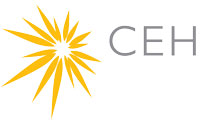 Founded in 1996, the Center for Environmental Health (CEH) is the leading national non-profit working to protect families from disease-causing chemicals. We use a unique four-pronged system of carrots and sticks to reach into the inner workings of our capitalist system and make positive change. This involves public policy, corporate engagement, public pressure, and litigation. Informing this approach every step of the way is a solid layer of rigorous scientific inquiry.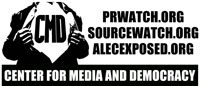 The Center for Media and Democracy is a non-profit watchdog organization that conducts powerful investigations and publishes news that transforms the national conversation. CMD's niche is investigating the undue influence of corporations, CEOs, and front groups on environmental and economic policies, including exposing PR campaigns, lobbying, and electioneering. With the cuts to newsrooms and investigative journalism across the country, CMD's original and in-depth investigations are more important than ever. CMD publishes PRWatch.org, ALECexposed.org, SourceWatch.org, KOCHexposed.org, and co-publishes StinkTanks.org and ALECclimatechangedenial.org.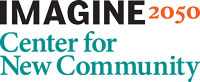 The Center for New Community is a national civil rights organization working to build a society that values the inherent dignity of all people. CNC tracks organized bigotry and equips grassroots movements to mobilize a powerful force for justice, fairness, and opportunity. Founded in 1995, CNC continues to investigate, expose, and challenge the ways racist and nativist groups sway public policy and discourse. Imagine 2050, the official blog of the Center for New Community, features original news and analysis about organized bigotry in the United States and is committed to igniting candid conversations about race, immigration, environment and identity.

The Colibrí Center for Human Rights is a nonprofit, nongovernmental, family advocacy center based in Tucson, Arizona. Colibrí works with families of missing migrants last seen crossing the U.S.-Mexico border. Colibrí supports families' search for missing loved ones; utilizes forensic science to find answers; raises consciousness about injustice experienced by immigrants; and advances policies that protect families. Colibrí has developed the first database for managing data on missing and unidentified persons for the border. Regardless of citizenship or nationality, families have the right to know the fate of a missing loved one. At Colibrí, we fight for a future where the protection of human life is at the center of border policies.

Countable takes Congress from Capitol Hill, and puts it in the palm of your hand!   This sleek and easy-to-navigate app provides gives everyone the ability to quickly read objective summaries of legislation and urge their lawmaker to vote yes or no,  with just one click.  In minutes, users can track issues, vote on bills they care about, hold politicians accountable, and share their opinions – all from an iOS or Android device, or the web.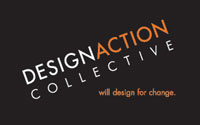 Design Action provides graphic design and visual communications for progressive, non-profit and social change organizations. By providing these high-quality services, we contribute to building a broad and effective progressive movement and participate in the struggle for social justice. We are a majority women and people of color, worker-owned cooperative, union shop located in Oakland, CA. Design Action was founded in 2003 and we continue to grow our team to meet the changing needs of the social justice movement.

We are musicians, DJ's, producers and performers who specialize in "Rap Activism" by using music, videos and live performances to spread a progressive message. Our music comes with a political edge and covers a wide variety of issues that are important to progressives, like the influence of money on politics, poverty, women's rights, police brutality and more. We have also made jingles and theme songs for many different talk shows and podcasts, including Stephanie Miller Show, The Young Turks and Turn up the Night, where one of our artists, Macarone, is a contributor.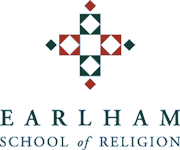 Earlham School of Religion is a Christian graduate theological school in the Quaker tradition. Throughout their history, Quakers have taken a leading role in speaking truth to power, exposing social and economic concerns, and ministering to those among us who are most in need. If you resonate with these values you can be a part of this continuing work regardless of your religious background. ESR offers Master of Divinity and Master of Arts degrees as well as Certificate programs and occasional classes both residentially and through our Access distance program. Go to: esr.earlham.edu to learn more.

Equality Arizona is the leading statewide LGBTQ advocacy organization for the State of Arizona. We work collaboratively to establish a comprehensive network of individuals and organizations to secure, protect, and defend the equal civil rights and welfare of lesbian, gay, bisexual, transgender, and queer people in Arizona. Our vision is to make Arizona a state where LGBTQ persons are valued as full and equal members of society whose sexual orientation, gender identity or expression are viewed with legal and moral neutrality, and sexual and gender diversity are seen as something to celebrate.

Founded in 1987 and located in the heart of Washington, DC, GW's Graduate School of Political Management is the first and foremost school of applied politics and advocacy offering master's degrees in the following disciplines: Advocacy in the Global Environment, Legislative Affairs, Political Management, and Strategic Public Relations. We provide a hands-on education, not a theoretical exploration. Our students know what they want to do to change the world; we teach them how to use the strategies and tactics needed to do it. Our faculty are recognized industry leaders and bring the best practices of the field into the classroom.

The Guttmacher Institute is a leading research and policy organization committed to advancing sexual and reproductive health and rights in the U.S. and globally. The Institute conducts research and informs public debate in order to promote effective, evidence-driven policies and programs.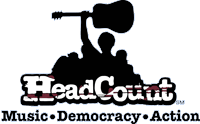 HeadCount promotes participation in democracy through the power of music, and through technologies that break down the barriers between people and politics. HeadCount increases the level of individual involvement in our government through in-person and online voter registration, issue education, and voter mobilization.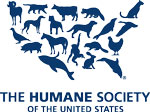 The Humane Society of the United States is the nation's largest and most effective animal protection organization. We and our affiliates provide hands-on care and services to more than 100,000 animals each year, and we professionalize the field through education and training for local organizations. We are the leading animal advocacy organization, seeking a humane world for people and animals alike. We are driving transformational change in the U.S. and around the world by combating large-scale cruelties such as puppy mills, animal fighting, factory farming, seal slaughter, horse cruelty, captive hunts and the wildlife trade.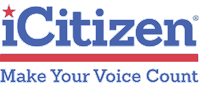 iCitizen is a civic engagement platform that makes involvement in democracy easier through a mobile platform that informs and engages, connecting Congress directly with constituents' opinions.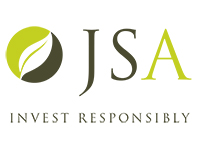 JSA Financial Group specializes in sustainable, responsible, impact investing (SRI), allowing one to align their investment philosophy with personal core values on considerations such as the environment, corporate governance and ethics, the workplace, product safety and impact, international operations and human rights, indigenous peoples' rights, and community relations. As an independent, objective financial planning firm offering comprehensive wealth management services, JSA Financial Group serves individuals, retirement plans, endowments and donor advised funds.   Located in the Hudson Valley of New York, our multi-generational clients span the nation and many benefit from convenient, virtual relationships.  Securities & advisory services thru Commonwealth Financial Network, member www.finra.org/www.sipc.org. For residents of AR, CA, CO, CT, FL, IL, IN, MA, MD, ME, MT, NC, NH, NJ, NY, RI, VA, VT.www.JSAFinancial.com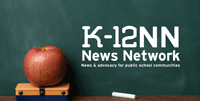 Our public schools are daily experiments in the American Dream. K12NewsNetwork.com provides you with news and advocacy tools for authentic participation in your local neighborhood school. A free, excellent, and universal public education is the investment the current generation makes to improve the next. Through a rich curriculum, local values that reflect regional flavor, transparency in budget and open self-governance, and with support from public funding accountable to all taxpayers, we enable schools and families to together cultivate the abilities of the community's young people. Join K12NN to amplify the voices of parents, educators, and students in public school communities.

L2 is the country's leading provider of high quality enhanced voter data, customized data processing and data technology. For over 40 years L2 has served a broad spectrum of clients including candidates, consultants, polling firms, PACs, associations and public relations specialists. L2 is also a partner with scores of local, state and federal officials helping them communicate effectively with constituents. Most recently L2 has become industry leader in data technology with our award winning VoterMapping platform.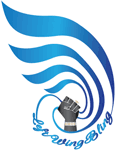 LeftWing-Bling.com is a new site with original, edgy, clever, fun, in-your-face jewelry for liberals and progressives. It's a great way to make a political statement without saying a word.
Order great LeftWing-Bling jewelry directly from us for yourself or as a gift, or if you're an eligible progressive 501(c)3 or 501(c)4 organization, sell our jewelry to raise funds for your organization! Avoid the up-front cost and hassle of logistics by earning commission from sales referred to our site with our Fundraising Program. We will even custom-design a piece just for your organization if you wish! Stop by our booth at NN2015 or visit LeftWing-Bling.com to learn more about our jewelry and our Fundraising Program.

Life Long Learning, LLC is a Research and Development Company that fosters adult learning. Currently, we highlight the Transatlantic Slave Trade (1444-1888), an event neither fully understood nor completely conceptualized. The book, Through the Lens of the Transatlantic Slave Trade (Honoring the Heart Publishing, 2013), explains what happened and extends it beyond traditional slavery. The focus is the economic institutions and practices, many started and matured then, that exist today. The CEO, Dr. Vinita Moch Ricks, has traveled, researched and explored the ramifications of this event on six continents. The blog: www.honoringtheheart.com and FaceBook (Honoring.hearts) manages the conversation.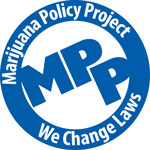 Marijuana Policy Project, the nation's largest marijuana policy organization, has been responsible for changing most state-level marijuana laws since 2000. MPP's mission is to change federal law to allow states to determine their own marijuana policies without federal interference, as well as to regulate marijuana like alcohol in all 50 states, D.C., and the five territories. We envision a nation where marijuana is legally regulated similarly to alcohol, marijuana education is honest and realistic, and treatment for problem marijuana users is non-coercive and geared toward reducing harm.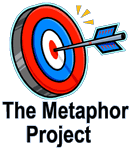 The Metaphor Project (metaphorproject.org) teaches progressive activists how to mainstream their messages by framing them as part of the best "American story." Using broadly accessible American phases, images and metaphors, we help people evoke the most powerful American story elements for their messages.
Mobile Commons is the platform behind today's most effective mobile campaigns. We empower brands to increase sales and consumer engagement, and enable organizations to achieve unprecedented results in fundraising, social action and behavior change. With Mobile Commons technology, it's easy to reach everyone, everywhere – and inspire them to take action. The immediacy of mobile prompts amazing response rates and a strong sense of audience engagement. With our tools, everyone you reach feels like part of the conversation.

The Morning Star Leadership Foundation works together with Native professionals to create  opportunities for the Morning Star Leaders Youth Council, developing  personal and civic leadership in today's Native youth.  We connect young people (Senior Youth (24-18 yo, High School (17-14 yo), and the Jr. Youth (13 – 10 yo)) to local urban tribes, educational communities, learning institutions, and non-profits with a goal to develop stronger generations of leaders to serve all of Indian Country.

The National Writers Union (United Auto Workers Local 1981, AFL-CIO) is a national labor union and advocacy organization for freelance and contract writers in all genres, media, and formats. The NWU works to defend the rights and improve the economic and working conditions of all writers. The NWU's members include journalists, book authors, business and technical writers, web site, print and email newsletter content providers, bloggers, academic writers, editors, poets, playwrights, screen writers and other writers.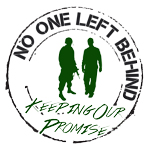 No One Left Behind assists Afghan and Iraqi combat interpreters who have received Special Immigrant Visas (SIVs) with resettlement in the United States. We seek to successfully shepherd and fully support this at risk community through their difficult journey to the United States by providing them with three months of housing/rental payments, fully furnished homes, employment placement assistance, and one car. We also help US military veterans reconnect with their translators upon arrival in the United States.

The Opportunity Agenda is a social justice communication lab dedicated to the idea that our nation can and should be a place where everyone enjoys full and equal opportunity.  We collaborate with social justice leaders to move hearts and minds, driving lasting policy and culture change. We amplify the inspirational voices of opportunity through a combination of communication expertise and creative engagement. We engage with artists, creatives, and culture makers as powerful storytellers to shift the public discourse. And we share compelling narratives, messages and research, while building the communication capacity of social justice leaders through training and resources.


Organizer is changing the way people contact voters. With 4 million doors knocked last year, Organizer's real-time mobile canvassing system has been battle-tested by some of the largest progressive campaigns, unions, and companies in the U.S. and across the world. At #NN15 we plan on releasing a major feature to create the first truly real-time integrated mobile field solution.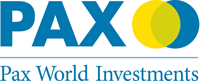 Pax World is a leader in sustainable investing, the full integration of environmental, social and governance (ESG) factors into investment analysis, security selection, portfolio construction and risk management. Pax World combines rigorous ESG analysis with equally rigorous financial analysis in seeking to identify better-managed, industry leading companies that meet positive corporate responsibility standards, have a clear vision for managing risk, and are focused on delivering long-term value to shareholders. Pax World launched the first socially responsible mutual fund in 1971 and today offers a family of mutual funds including ESG Managers® Portfolios, multimanager asset allocation portfolios powered by Morningstar Associates.

PollMakers has helped deliver over 1.5 billion calls and automated polls around the world. We make it easy for you to succeed! You can create your dialing campaigns and polls through our easy online system or we'll happily create them for you (at no additional cost). You have online controls and real-time web-reporting so you can see your results instantly and can react. At PollMakers, we understand that special needs can arise anytime, so you have our cell numbers (don't be afraid to call). When you need a last minute change, a new list or a new idea, we're here.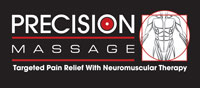 Precision Massage
is dedicated to targeted pain relief with neuromuscular therapy.  Our associates achieve stellar results with skilled assessment and precise treatment.  If you think therapeutic work must be painful to be effective, you will be pleasantly surprised.  Quality education and community outreach is also our mission at Precision Massage.  We offer regularly scheduled continuing education courses for licensed massage therapists, yoga teachers, and anyone interested in learning more about anatomy, yoga, mindfulness, and self-care.  We are available to travel for corporate chair massage, on site treatment, and guest speaking.  Come and experience massage as powerful medicine at Precision Massage.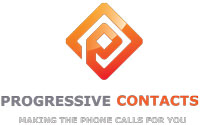 Progressive Contacts is a voter contact consulting firm that helps organizations and political candidates connect with their voters. We specialize in live voter ID calls, telephone town halls, paid canvasses and 1.5 cent autocalls. We have direct organizing experience working to elect a range of candidates anywhere from a local school board race up to the White House. To learn more about how we can help your campaign, visit our website at theprogressivecontacts.com or come find us at booth 306.

Progressive Democrats of America (PDA) was founded in 2004 to bring the Democratic Party back to its populist, progressive principles by working inside the party as well as outside with peace and justice organizations. PDA helps elect progressive candidates to Congress to advance a comprehensive agenda for peace, healthcare, economic and social justice, fair and open elections, and protecting the environment. PDA convenes "People's Conventions" and "Progressive Central" conferences, "Round Table" meetings on Capitol Hill, Educate Congress letter drops, issue team conference calls, rallies, protests, and other actions. For more information, please see: http://www.pdamerica.org

The Progressive Voices Network is creating a progressive media-messaging platform for the Digital Century. Not content with the status quo of vicious rightwing hate-talk and lies on AM radio, The Progressive Voices Institute, a nonprofit 501(c)(3), streams national progressive talk shows like Mike Malloy, Ed Schultz, Thom Hartmann, Stephanie Miller and Ring of Fire, to computers, smartphones, tablets and connected cars 24/7. We've freed progressive talk and messaging from the clutches of the conservative broadcast oligopolies, and returned them to the people. And rather than run the 17 local commercial minutes every hour, we run original, timely commentary, interviews and political satire.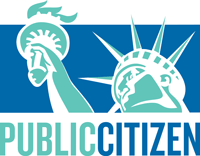 Corporations have their lobbyists in Washington, D.C.; the people need advocates too. That's where Public Citizen (citizen.org) comes in. We serve as the people's voice in the halls of power, championing citizen interests before Congress, the executive branch agencies and the courts. We work for reduced corporate influence over government; clean, safe and sustainable energy; a strong regulatory system; safe drugs and affordable health care; citizen access to the courts; and a trade agenda that can benefit Americans rather than multinational corporations. We take no government or corporate money, which enables us to remain fierce and independent advocates for the people.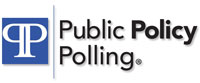 As a progressive firm, we understand and support our clients' goals, so when you hire PPP, you know you have a partner that is fully invested in your organization. Every poll we conduct is handled from start to finish by highly qualified pollsters with years of experience in public opinion research.  Our business model is both economical and efficient so we can deliver the highest quality product to our clients at the lowest possible price. According to reviews and analysis by the WSJ, Politico and YouGov, PPP is one of the most accurate pollsters in the country.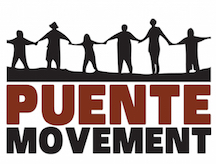 Puente is a grassroots migrant justice organization based in Phoenix, Arizona, fighting against criminalization, detention, and deportation. We develop, educate, and empower migrant communities to protect and defend our families and ourselves in order to enhance the quality of life of our community members.

Race Forward advances racial justice through research, media, and practice. Founded in 1981, Race Forward brings systematic analysis and an innovative approach to complex race issues to help people take effective action toward racial equity. Race Forward publishes the daily news site Colorlines and presents Facing Race, the country's largest multiracial conference on racial justice.

Salsa Labs (Salsa) helps nonprofits and political campaigns ignite action and fuel change around the world by growing and engaging a base of support online. With Salsa, groups of all sizes can easily organize their supporters and chapters, fundraise, advocate, communicate through email and social media, host events and measure results. Salsa offers strategic best practices, training, highly rated support and a strong online community, so its clients can focus their energy on their mission. The company currently empowers more than 2,000 organizations' and their more than 92 million donors, members, activists and fans across the globe. Visit Salsa online at www.salsalabs.com.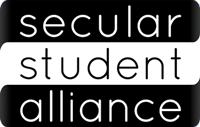 The Secular Student Alliance is a 501(c)(3) educational nonprofit. We organize and empower nonreligious students around the country, primarily by fostering successful grassroots campus groups which provide a welcoming community for secular students to discuss and promote their secular values. The SSA offers students resources including leadership training and support, guest speakers, project grants, and other resources. The SSA recently launched the "Secular Safe Zone," a program for training allies to create safe spaces for non-theists and encourage acceptance, understanding, and tolerance. Allies are also trained to recognize and respond to issues of discrimination, harassment, and bullying of non-theists.

Skyly expands your donor universe by finding voters with the desire and capacity to contribute to Democrats and progressives.  It's an automated prospecting system that blends social media, voter data, wealth indicators, and other public information to create actionable dossiers for finance directors and other development professionals.   Fundraisers are at their best engaging with prospects, rather than hunting for them, and Skyly saves you time by identifying voters who are demonstrably progressive. Search, filter, and sort, and then transfer Skyly prospects into NGP with a single click. Beta pricing available through November 2015.  Visit Skyly at: www.skyly.co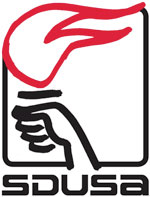 Social Democrats, USA is the direct successor of the Socialist Party, USA, the Party of Eugene V Debs, Norman Thomas & A. Philip Randolph. Today, with a new leadership and political direction, SD members engage in political action rooted in the following principles: a revived strong and democratic labor movement, strong voting rights, public campaign finance, fair trade, creating jobs and a full employment economy, ending poverty, universal healthcare, reversing climate change, and a final resolution toward a two state solution of Israel living in peace and harmony with a united sovereign state of Palestine.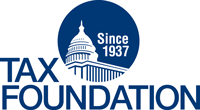 The Tax Foundation is a non-partisan, non-profit think tank that encourages informed debate on tax and budget policy by providing data, research, and analysis on tax policy issues and the size of the tax burden at all levels of government. Our analysis is driven by the principles of economically sound tax policy: simplicity, neutrality, transparency, and stability. Our annual Facts & Figures booklet (produced since 1941) and our website of data and interactive tools provides policymakers and the general public with the tools to evaluate tax policy ideas. Visit us at booth 535 or at www.TaxFoundation.org.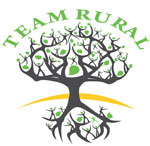 Team Rural was founded in 2009 to engage rural folk as a way to role model our core rural values. Team Rural Radio is helping change hearts and minds about what it means to live in rural America. Rural America, and by extension Team Rural, is more progressive than people think, and we will have a hand in this difficult political conversation, for we, rural progressives, are not alone any more. We are a grassroots organization determined to fight to change oppressive systems that threaten human dignity via economic inequality, we will fight for racial and social justice via free public education, and we will fight to rebuild community via immigration reform and by embracing our diversity as a nation. Rural cares about our environment, yes, for many still live off the land; on other issues Rural is not who you have been told we are, so join us at our booth, #428, and let's start talking the difficult conversations about who and what Rural truly is and where we want to go.

Transform Network mobilizes progressive Christian activists and missional church practitioners for positive social transformation.
United for a Fair Economy inspires and supports action to challenge inequality. Our core programs work to "connect the dots" between the various issue-movements, challenge the prevailing cultural narratives about wealth creation and the root causes of economic inequality, and build a shared analysis that unites people of various class and race backgrounds to combat inequality broadly.

Young Invincibles (YI) is a Millennial research and advocacy group, working to advance economic opportunity for young adults age 18 to 34. Through policy research and grassroots mobilizing, the national non-profit works to drive solutions to major economic challenges, from student loan debt to unemployment to access to health care. YI was born as Congress debated the Affordable Care Act five years ago when a group of law students realized Millennial voices were being left out of national dialogue on health care and today has offices across the country, including in California, Texas and New York.