Netroots Nation sponsors have an incomparable opportunity to connect with more than 3,000 energetic, well-informed, technologically-savvy activists; build relationships with other professionals in your field; and network with movement leaders. If you are interested in becoming a sponsor, please use our contact form and select the "sponsorship" category when you send your message.

Our sponsors make it possible for us to bring incredible content to our community at an affordable rate, we could not do it without then.  A special thanks to our 2014 sponsors.
Premier Sponsors

The AFL-CIO (aflcio.org) is the national federation of 56 unions representing 12 million working women and men. The AFL-CIO envisions a future of social and economic justice in America and the world, in which work and all people who work are valued, respected and rewarded. Work is what we do to better ourselves, to build dreams and to support our families. But work is more than that. Work cures, creates, builds, innovates and shapes the future. Work connects us all.  Also an exhibitor.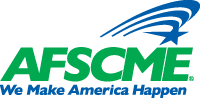 AFSCME's 1.6 million members provide the vital services that make America happen and advocate for prosperity and opportunity for all working families. We are nurses, corrections officers, child care providers, EMTs, sanitation workers and more. For us, public service is not just a job, it's a calling. We serve to keep our families safe and make our communities strong. As a proud sponsor of Netroots Nation, we urge you to join our fight for strong public services, strong communities and an economy that works for everyone by visiting AFSCME.org or texting 'JOIN' to AFSCME.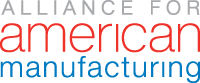 Alliance for American Manufacturing (AAM) (americanmanufacturing.org) is a unique non-partisan, non-profit partnership forged to strengthen manufacturing in America. AAM brings together a select group of America's leading manufacturers and the United Steelworkers union. Through research, grassroots advocacy, and coalition building, we create political and policy support for bringing new, highly- skilled, good jobs in manufacturing to communities all over the nation. We host ManufactureThis.org, the go-to blog source for workers and advocates who want to "keep it made in America."  Also an exhibitor.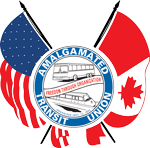 The Amalgamated Transit Union, AFL-CIO, CLC, is the largest international labor organization representing transit workers in the United States and Canada. Founded in 1892, the ATU today is comprised of more than 192,000 members in 253 local unions spread across 47 states and nine provinces in Canada.  We represent a broad range of frontline transit workers providing public transit, school transportation, intercity bus service, light rail, para transit, ferry services, and maintenance and clerical service as well as firefighters and other municipal employees. The ATU works to promote transit issues and fights for the interests and welfare of its hard-working members and all working people. Also an exhibitor.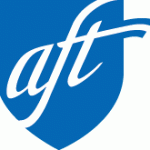 The American Federation of Teachers (aft.org) is a union of professionals that champions fairness; democracy; economic opportunity; and high-quality public education, healthcare and public services for our students, their families and our communities. We are committed to advancing these principles through community engagement, organizing, collective bargaining and political activism, and especially through the work our members do. Also an exhibitor.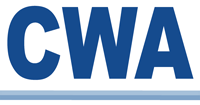 Communications Workers of America (CWA), founded in 1938, is the largest telecommunications union in the world, represents over 700,000 men and women in both private and public sectors. CWA members work in telecommunications, broadcasting, cable TV, journalism, publishing, manufacturing, airlines, customer service, government service, health care, education and other fields. CWA is one of America's fastest growing unions and a number of unions have affiliated with CWA because of its reputation for democracy and membership involvement. The union includes some 1,200 chartered local unions across the United States, Canada and Puerto Rico. Members live in approximately 10,000 communities, making CWA one of the most geographically diverse unions. CWA is affiliated with the AFL-CIO, the Canadian Labour Congress, the worldwide UNI Global Union, the International Federation of Journalists (IFJ), the International Transport Workers Federation (ITWF), and the International Metalworkers' Federation (IMF). Learn more at http://www.cwa-union.org or follow us on Twitter @CWAUnion or Facebook at http://www.facebook.com/cwaunion.
CREDO Mobile is America's only progressive phone company, a fierce defender of Net Neutrality, and an opponent of the NSA's unconstitutional warrantless spying on Americans. We work hard to provide excellent phones and service, and we fight for progressive social change. We have raised more than $76 million for nonprofit groups like Planned Parenthood, Color of Change, Electronic Frontier Foundation, National Employment Law Project and 350.org. (Compare that to AT&T being a top donor to the Congressional Tea Party Caucus.) Our CREDO Action network of 3.5 million activists turns up the heat with millions of letters, emails, and calls to decision-makers. In 2014, CREDO SuperPAC will fight to Save the Senate from falling into the hands of Mitch McConnell and Tea Party Republicans by using our proven tactic of data-driven, volunteer field efforts to drive voter turnout against dangerous Republican challengers in five key Senate races.To learn more, visit credomobile.com.



Founded in 2002, Daily Kos (dailykos.com) is the largest gathering of liberals on the internet. It is at once a news organization, community, and activist hub. Among luminaries posting diaries on the site are President Jimmy Carter, Senator Barack Obama, Senate Majority Leader Harry Reid, Speaker of the House Nancy Pelosi, and dozens of other senators, congressmen, and governors. Even more exciting than that however, are the hundreds of thousands of regular Americans that have used Daily Kos to shape a political world once the exclusive domain of the rich, connected, and powerful.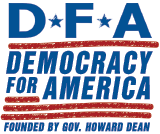 Founded by Governor Howard Dean, Democracy for America (DFA) is a people-powered Political Action Committee, electing progressive candidates to all levels of office in all 50 states. With over one million members, DFA is a grassroots powerhouse working to change our Country & the Democratic Party from the bottom-up.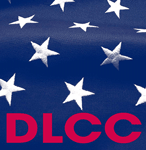 The Democratic Legislative Campaign Committee (DLCC) is the national Democratic organization responsible for winning state legislative elections. The DLCC is the only political committee in the country whose principal mission is to put Democrats in control of as many state legislatures as possible. We do this by helping to build winning, state-of-the-art campaign committees across the country through partnerships with legislative leaders, professional staff, and grassroots advocates. We provide candidates with access to tools like polling, research, and online activism platforms, as well as other data, field, and communications resources  that have become indispensable for modern campaigns.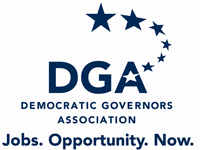 Democratic Governors Association – Help the Democratic Governors Association fight the right and learn more about this once-in –a-lifetime- cycle at www.democraticgovernors.org and @democraticgovs.

Founded in 2004, Facebook's mission is to make the world more open and connected. People use Facebook to stay connected with friends and family, to discover what's going on in the world, and to share and express what matters to them.

Google's innovative search technologies connect millions of people around the world with information every day. Founded in 1998 by Stanford Ph.D. students Larry Page and Sergey Brin, Google today is a top web property in all major global markets. Google's targeted advertising program provides businesses of all sizes with measurable results, while enhancing the overall web experience for users. Google is headquartered in Silicon Valley with offices throughout the Americas, Europe and Asia. For more information, visit www.google.com.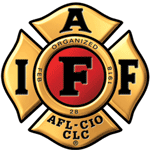 The International Association of Fire Fighters (iaff.org), headquartered in Washington, DC, represents more than 300,000 full-time professional fire fighters and paramedics who protect 85 percent of the nation's population. The IAFF has more than 3,200 affiliates serving communities in the United States and Canada. The IAFF is one of the most active lobbying organizations in Washington; its Political Action Committee, FIREPAC, is in the top one percent of the more than 4,000 federal PACs in the country. For more information, visit www.iaff.org.




LIUNA (liuna.org)—the Laborers' International Union of North America—is the most progressive and aggressive union of construction workers and one of the most diverse and effective unions representing public service employees. LIUNA's half-million members build America and build Canada. They are on the forefront of the construction industry, a powerhouse of 12 million workers, producing 5 percent of our countries' economic output. Members are united through collective bargaining agreements, which help create jobs with family-supporting pay, good benefits, the opportunity for advancement and better lives. Also an exhibitor.

MoveOn Political Action. MoveOn.org started in 1998 as one simple online petition. Since then, we've changed the face of American politics and grown to become the largest independent online political group in America, with millions of members fighting together to elevate real people's voices in our democracy and win progressive change. Visit our website to start your own MoveOn.org petition campaign or to enroll your organization in our progressive partners program, through which you can boost your existing campaigns by enlisting MoveOn members' support.

The National Education Association (nea.org) is the nation's largest professional organization, representing more than 3 million elementary and secondary teachers, higher education faculty, education support professionals, school administrators, retired educators and students preparing to become teachers. Get the latest education news by following @neamedia or visiting nea.org. Also an exhibitor.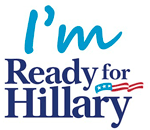 With more than two million supporters, Ready for Hillary is encouraging former Secretary of State Clinton to run for president in 2016. Ready for Hillary is assembling an army of grassroots supporters and sending a message that if she is ready to run for president, we are ready to support her. We believe Hillary Clinton is the best qualified person to be president in 2016 and that her historic election would build upon the progress of President Obama and continue to lead this country into the future.

Rising Tide Interactive is an industry-leading digital strategy firm with an unrivaled track record of success. RTI is proud to help clients like Ready for Hillary, FWD.us, and U.S. Senator Tim Kaine exceed their goals and succeed online. Whether it's building an email list or generating awareness for your issues, our unique data-driven approach to online advertising ensures each client has a plan perfectly tailored to their needs. Learn how RTI can help your organization achieve more by visiting risingtideinteractive.com. Also an exhibitor.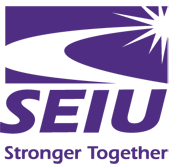 The Service Employees International Union (SEIU) unites 2.1 million diverse members in the United States, Canada and Puerto Rico. SEIU members working in the healthcare industry, public sector and in property services believe in the power of joining together on the job to win higher wages, benefits and create better communities, while fighting for a more just society and an economy that works for all of us, not just corporations and the wealthy. Also an exhibitor.

Stand Up to ALEC – Through the corporate-funded American Legislative Exchange Council, global corporations and state politicians work behind closed doors to rewrite state laws that govern your rights. These so-called "model bills" reach into almost every area of American life and often directly benefit huge corporations. ALEC is the face of corruption in the 21st Century. In ALEC's own words, corporations have "a VOICE and a VOTE" on specific changes to the law that are then proposed in your state. DO YOU? It's time to join us and #standuptoALEC.

As a progressive communications firm, Tricom Associates is all about dedicating time and talent to make a meaningful, measurable difference for our clients and the causes they advocate. We take pride in setting a standard for social networking and new media communication tools, and we're always looking for the next breakthrough medium that, coupled with our experience, gives our labor, education, health care and environmental clients a happy marriage of traditional and new media exposure. The Tricom formula works because we believe in what our clients do. We have a passion for our clients' causes, and we are invested in making them successful.
---
Sponsors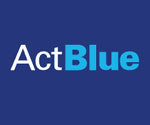 Since 2004, ActBlue has helped raise over $500 million for Democrats and progressives through our cutting edge fundraising platform. We've become the go-to place for thousands of organizations on the left — from Senate campaigns to small c4 non-profits — to raise money because of our quick
setup, low fees, and optimized contribution forms that increase conversion rates. Our donation forms are rigorously tested, mobile friendly, and allow our 800k and counting Express users, who are shared across all platforms, to give with just one click. And with Express Lane donors can give right through their email. Also an exhibitor.

Action Network is a mission-driven non-profit organizing toolset by and for progressives. Our toolset combines the openness and ease-of-use of free petition platforms with a full online organizing system where you own your own data, helping to build a more powerful, more networked progressive movement. We provide new ways to collaborate with allies, build federated structures, and campaign and win together. The Action Network is free for individuals and small groups and is the easiest to use of its kind of the market, enabling and empowering any activist to access the tools to build and win campaigns.

Advomatic builds websites for good causes using the open source content management system Drupal. Founded in 2004, we are a team of dedicated full-time web developers and project managers who love what we do– helping our clients to be successful online. We have been part of the Netroots Nation family since year one in Vegas (remember those chocolate fountains?) We are a firm that shares your progressive values, working with clients like the ACLU, American Federation of Teachers, Alternet and GLAAD to build powerful websites on budget and on time. If you are looking to build or update your website contact us at sales@advomatic.com / www.advomatic.com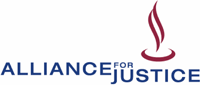 For over 30 years, Alliance for Justice has been a leader in the fight for a more equitable society on behalf of a broad constituency of more than 100 environmental, consumer, civil and women's rights, children's, senior citizens' and other groups. We believe that all Americans have the right to secure justice in the courts and to have our voices heard when government makes decisions that affect our lives. Our nonprofit and foundation advocacy legal team offers plain-language legal guides, advocacy-related workshops, and free one-on-one legal technical assistance. Our justice programs lead the movement to ensure a fair and independent federal judiciary and work towards social justice in a variety of areas. Learn more at www.afj.org/blog. Also an exhibitor.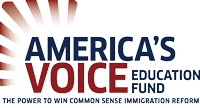 America's Voice Education Fund's goal is to create the public momentum for reforms that will transform a dysfunctional immigration system into a regulatory system that works. To achieve this, we conduct cutting edge public opinion research, perform rapid response communications in English and Spanish, and support courageous leaders who are standing up for real immigration reform. We invite you to join us! To connect with us, visit: www.AmericasVoice.org



The American Constitution Society for Law and Policy (ACS) (acslaw.org), a growing network of progressives, works to ensure that the law is a force to improve the lives of all people. This includes countering the destructive understanding of the Constitution advanced by many conservatives and Tea Party leaders. Their constitutional vision supports a far right agenda that caters to the interests of corporations at the expense of advancing civil liberties and equality for all. The Framers understood that the Constitution retains its relevancy by ensuring it reflects the changing needs of society. Join ACS in this vital work. Visit ACSLaw.org today.

The American Prospect is a bimonthly print and online political magazine based in Washington, D.C. We're liberal and progressive but we also hold the Left accountable when necessary. When the Prospect was founded in 1990, conservatism was ascendant and income inequality had begun to balloon. There wasn't then a progressive publication focused on economic issues that was as interested in policy as it was politics. So we filled that void. Since then, we've expanded our coverage to address broader issues of social justice—immigration, gay rights, women's rights as well as education and the environment. Come check us out at Prospect.org. 

The BSD Tools are the most effective and intuitive platform for organizing, engaging, and activating online. It combines a customizable, searchable member database with powerful mass email, donation processing, social networking, event management, customizable sign up forms, petitions, peer to peer fundraising, robust analytics, and more. Since 2005, it has helped clients activate 226 million supporters, send more than 25 billion emails, and process more than $1.6 billion in donations. The Tools are a product of Blue State Digital, which builds and mobilizes communities that take action on behalf of some of the world's leading causes, campaigns, and brands. Also an exhibitor.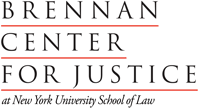 The Brennan Center for Justice at NYU School of Law is a nonpartisan law and policy institute that seeks to improve our systems of democracy and justice. We work to hold our political institutions and laws accountable to the twin American ideals of democracy and equal justice for all. The Center's work ranges from voting rights to campaign finance reform, from racial justice in criminal law to constitutional protection in the fight against terrorism. A singular institution — part think tank, part public interest law firm, part advocacy group, part communications hub — the Brennan Center seeks meaningful, measurable change in the systems by which our nation is governed.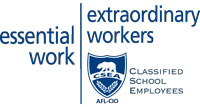 The California School Employees Association (CSEA) is the largest classified school employees union in the United States, representing more than 220,000 school support staff throughout California. CSEA members perform a wide range of essential work in our public schools and community colleges, including security, food services, office and clerical work, school maintenance and operations, transportation, academic assistance and Paraeducator services, library and media assistance, computer services and more. CSEA members take great pride in our schools.  We have a personal investment in our schools and in our students, because we have a personal commitment to our children and our communities.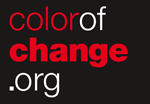 ColorOfChange is a leading civil rights organization—with over 900,000 members it is the largest online Black advocacy organization in the nation. We work to strengthen the voice of Black America and create positive change surrounding critical political and social issues that affect the Black community. ColorOfChange mobilizes its members and allies, using both online and grassroots methods, to demand accountability from political and corporate decision-makers. We believe that in order for democracy to work, all of our voices must be included. ColorOfChange believes that by bringing people together around targeted and strategic actions, we can make a difference.

With a network of 35 state organizations and a Washington DC headquarters, Common Cause is a nonpartisan organization working to strengthen democracy at all levels of government. We're at the forefront of fights to combat the influence of big money in elections and empower people to make their voices heard in the political process. We work to protect and strengthen voting rights, enforce the highest ethical standards for public officials, end government gridlock and ensure the free flow of information vital to an informed democracy. Also an exhibitor.

Courage Campaign is an online organizing network that empowers more than 750,000 grassroots and netroots activists to push for progressive change and full equality in California and across the country. As a leading multi-issue advocacy organization, Courage Campaign's work is supported by thousands of small donations from our diverse community.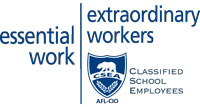 The California School Employees Association (CSEA) is the largest classified school employees union in the United States, representing more than 220,000 school support staff throughout California. CSEA members perform a wide range of essential work in our public schools and community colleges, including security, food services, office and clerical work, school maintenance and operations, transportation, academic assistance and Paraeducator services, library and media assistance, computer services and more. CSEA members take great pride in our schools.  We have a personal investment in our schools and in our students, because we have a personal commitment to our children and our communities.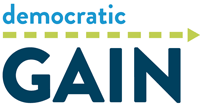 Democratic GAIN (www.democraticgain.org) is a professional association whose mission is to recruit, train and support progressive political professionals. Since 2003, GAIN has built an infrastructure that supports and connects 50,000 members across the country. Our members – both individuals and organizations – receive access to our premier job board and talent bank, career support and professional development services, events and other networking opportunities, and other additional unique benefits. Putting the Pro in Progressive Since 2003. Also an exhibitor.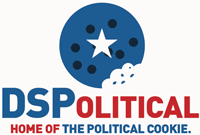 DSPolitical is the Progressive movement's first online advertising network that enables campaigns and organizations to deliver internet ads to ONLY the audience our clients choose to target. After matching a cookie pool of over 500 million cookies to the Catalist voter database, DSPolitical developed over 50 custom segments which allow Democratic candidates and progressive organizations to target online ads to the registered voters or strong activists they need to reach and move the most. DSPolitical serves rich media online ads based on Registration, Partisanship, Ethnicity, Geography, Household income, Election Turnout Likeliness, Education, Likeliness to Donate and more. By combining the richness and emotion of television ads, the targeting capability of direct mail, and the interactivity of online, DSPolitical enables clients to run the most successful and affordable online campaigns possible. Also an exhibitor.


EMILY's List is the nation's largest resource for women in politics, having raised over $390 million to support pro-choice Democratic women candidates. With a  growing community more than three million members strong, the organization has recruited and trained over 9,000 women to run, worked to elect over 100 pro-choice Democratic women to the House, 19 to the Senate, 10 governors, and over five hundred women to state and local office. Since its founding in 1985, EMILY's List has also helped elect 97% of the Democratic women of color in Congress, including every single Latina, African American, and Asian American Democratic woman currently serving.

Eventbrite is an online ticketing and registration platform that empowers campaigns and organizations to bring people together for live events. The intuitive, all-in-one solution lets organizers create and promote customized event pages, sell tickets, collect donations, and view real-time reports and analytics. Since 2006, Eventbrite has powered over 1.5 million events in 179 countries, totaling over $1 billion in gross ticket and registration sales.

Creative Solutions.  Online Experts.  Passionate About Progress. Firefly Partners is a full service digital agency with a deep passion for your progressive mission.  Firefly's executive team worked for more than a decade on the front lines in the reproductive rights field.  Our team of experts are all card-carrying supporters of organizations working for social justice, human rights and global sustainability. We specialize in helping nonprofits leverage the power of their online tools to grow their base, raise money and communicate effectively. Our innovative team builds the beautiful & effective email messages, websites, donation forms and Peer-to-Peer programs you have been dreaming about – the ones that change the world.  Come say hi to our team at booth #724! Also an exhibitor.
FitzGibbon Media provides domestic and global campaign and communication strategy for cutting edge progressive advocacy initiatives. We work only on issues our strategists believe in – helping campaigns, artists, actors, musicians, directors, reporters, authors, green companies and organizations develop winning strategies in real time. In just a few hours, FitzGibbon strategists can transform a client's news into a story on the front page of Huffington Post, book your principals on MSNBC, and schedule interviews on NPR.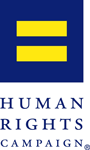 The Human Rights Campaign (HRC) (hrc.org) represents a grassroots force of over 1.5 million members and supporters nationwide. As the largest national lesbian, gay, bisexual and transgender civil rights organization, HRC envisions an America where LGBT people are ensured of their basic equal rights, and can be open, honest and safe at home, at work and in the community. Founded in 1980, HRC advocates on behalf of LGBT Americans, mobilizes grassroots actions in diverse communities, invests strategically to elect fair-minded individuals to office and educates the public about LGBT issues.

INMEX provides complimentary meeting planning resources while working closely with media, environmental, human rights, philanthropic, labor and community organizations so your event dollars sustain hotel corporations that respect the communities, the workers and the environment in which they operate.  Site Selection:  INMEX compiles detailed information about cities and suppliers, so you know which locations and corporations share your values before you book the event.  Contract Negotiations:  INMEX negotiates the best available rates and concessions in addition to ensuring that the final contract protects your group from the unexpected.  Contact INMEX to plan your next meeting!  314-302-7392. cbusiek@inmex.org.

International Planned Parenthood Federation/Western Hemisphere Region works to ensure every woman, man, and young person in Latin America and the Caribbean receives the sexual and reproductive health information and services they want, need, and deserve. We believe heath care is a human right for all. That's why we partner with 41 local Member Associations to not only provide critical—often lifesaving—care, but also to secure national policies and funding that improve the lives of millions. Join our global network at www.ippfwhr.org/get-involved.

Living Liberally (livingliberally.org) is a dynamic network of progressive social communities with over 200 local, volunteer-led chapters across the country, including America's most conservative corners. Best known for the ubiquitous Drinking Liberally happy hours, we also host Screening Liberally films, Reading Liberally book tours, Eating Liberally meals and Laughing Liberally comedy shows. Our gatherings are free, inclusive, festive, engaging and fun. In addition to our local groups, Living Liberally partners with progressive allies in promoting shared values, cultural events and special initiatives. If you need to get the ear of liberals everywhere, come to us. Living Liberally has published "538 Ways to Live, Work and Play Like a Liberal" by co-founder Justin Krebs, has produced videos for advocacy partners, led workshops in community-building, social media and volunteer leadership, and is running a national Laughing Liberally comedy tour with a regular run in New York City. Wherever you are, you can live liberally — start a chapter for free or find the group nearest you: livingliberally.org. Also an exhibitor.

Launched in May 2004, Media Matters for America put in place, for the first time, the means to systematically monitor a cross section of print, broadcast, cable, radio, and Internet media outlets for conservative misinformation – news or commentary that is not accurate, reliable, or credible and that forwards the conservative agenda – every day, in real time. Using the website mediamatters.org as the principal vehicle for disseminating research and information, Media Matters posts rapid-response items as well as longer research and analytic reports documenting conservative misinformation throughout the media. Additionally, Media Matters works daily to notify activists, journalists, pundits, and the general public about instances of misinformation, providing them with the resources to rebut false claims and to take direct action against offending media institutions.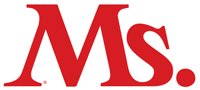 Ms. was the first national magazine to make feminist voices audible, feminist journalism tenable, and a feminist worldview available to the public. Today, Ms. is published by the Feminist Majority Foundation and continues to be an award-winning magazine recognized nationally and internationally as the media expert on issues relating to women's status, women's rights, and women's points of view. The magazine continues its emphasis on in-depth investigative reporting and feminist political analysis, along with discussion of such subjects as environmental feminism, women's work styles, and the politics of emerging technologies, bringing a new generation of writers and readers together to create the feminism of the future both in print and through the popular Ms. Blog.

NARAL Pro-Choice America and our more than 1 million member-activists in all 50 states organize and educate the more than seven in 10 Americans who believe in the values of reproductive freedom. We are shifting the culture and creating the political conditions to give all Americans the broadest range of resources to make decisions free of judgment and shame. We tell the truth about the threats to reproductive freedom and run strategic campaigns that hold institutions and individuals accountable for robbing Americans of our rights. And we lobby for policies and elect candidates who protect and expand reproductive freedom.


The National Gay and Lesbian Task Force builds the power of the lesbian, gay, bisexual and transgender community from the ground up. The Task Force is the country's premier social justice organization fighting to improve the lives of LGBT people, and working to create positive, lasting change and opportunity for all. Follow us @TheTaskForce.

National Nurses United is the largest US organization of registered nurses with 185,000 members. It's the fastest growing RN union, with thousands joining each year. We have an unparalleled record of defeating employer demands for cuts to patient protections. Nurses advocate for patients beyond the bedside with progressive public and online campaigns, from minimum wage increases, to healthcare for all and environmental justice. We challenge Wall Street with our Robin Hood Tax to raise billions for Main Street. With our "Insist on an RN" campaign, we're pushing back on dangerous changes to our healthcare system. Also an exhibitor.


Netroots Connect brings together online and offline activists, journalists, organizations, bloggers, funders and others to create new opportunities for discussion and cooperation. Netroots Connect programs include annual meetings and workshops, networking events, scholarships and diversity outreach. The Netroots Connect LGBT pre-conference for Netroots Nation brings together leaders, communicators and activists from throughout the LGBT community. Netroots Connect also coordinates the LGBT Caucus meetings and policy briefings for scholarship recipients. Netroots Connect is committed to expanding our reach to new and diverse communities. We seek to break down the barriers that prevent so many from participating in the online world. Also an exhibitor.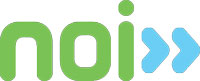 New Organizing Institute (NOI) is a community of organizers, and we're committed to solving the biggest challenges that stand in the way of change. Our basic belief is simple: if people have the skills to engage others, the tools to build powerful campaigns, and a community of practice to help them learn and grow, they can win real change, make measurable improvements in people's lives, and restore faith in our government and our democracy. We're working to produce the best leaders and strongest movements of our generation. We help campaigns win today, while working to build capacity and infrastructure that will allow us to keep winning into the next generation. neworganzing.com. Also an exhibitor.

NGP VAN is the leading technology provider to progressive campaigns and organizations, offering an integrated platform that combines the best fundraising, compliance, field, organizing, and new media products. NGP VAN counts thousands of campaigns and organizations among our clients, including all the Obama campaign, the national Democratic committees, thousands of Democratic campaigns, and hundreds of labor unions, progressive and non-partisan PACs, and other organizations. We're committed to crafting the next generation of integrated campaign technology, so our clients have the edge they need to win.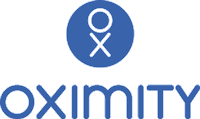 Oximity (www.oximity.com) is a global news platform that bypasses all filters of mainstream news media, and delivers relevant and high quality news directly from the source to the reader. Oximity is entirely people-powered, and all roles traditionally played by mainstream news media are played by Oximity's users: content generation, curation, agenda-setting and distribution. It supports 200 languages, and automatic as well as manual translation. Oximity is fast becoming a global 'network of networks', connecting existing communities of news writers and readers worldwide into one large interconnected platform. This is creating a critical mass of self-empowered news readers and writers worldwide. Also an exhibitor.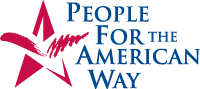 People for the American Way (pfaw.org) is dedicated to making the promise of America real for every American: Equality. Freedom of speech. Freedom of religion. The right to seek justice in a court of law. The right to cast a vote that counts. The American Way. We believe a society that reflects these constitutional principles and progressive values is worth fighting for, and we take seriously our responsibility to cultivate new generations of leaders and activists who will sustain these values for the life of this nation. Also an exhibitor.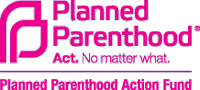 Planned Parenthood Action Fund is an independent, nonpartisan, not-for-profit membership organization formed as the advocacy and political arm of Planned Parenthood Federation of America. The Action Fund engages in educational and electoral activity, including voter education, grassroots organizing, and legislative advocacy.

Since 1981, Ploughshares Fund has led and supported a community of experts, advocates and analysts to implement smart strategies to seek the peace and security of a world without nuclear weapons. In 2010, Ploughshares Fund spearheaded the successful campaign of over 50 non-governmental organizations to win the Senate approval of the New START treaty. The group is currently concentrating on efforts to right-size the nuclear weapons budget to be more consistent with the needs of our 21st Century military; to continue U.S. and Russian nuclear weapons reductions in a way that benefits both nations' national security objectives; and to promote diplomatic resolution of Iran's nuclear program.

Progress Now (progressnow.org) was founded in 2003 with two goals: 1) help grassroots activists use cutting-edge internet and new media to organize online at the state and local level; and 2) assist progressive partner organizations with message development and earned media strategies to promote a progressive agenda, counter right-wing misinformation, and hold public leaders accountable. Today, ProgressNow state partners have built a combined email network exceeding 2.4 million members.

Progressives United was founded by former Senator Russ Feingold in the wake of the Supreme Court's disastrous Citizens United decision. We engage progressives to challenge unbridled corporate power and take our democracy back from corporations and the wealthiest individuals.

The Public Interest Network includes the state Public Interest Research Groups, U.S. PIRG, state environmental groups in 29 states, Environment America, Environmental Action, Toxics Action Center, Pesticide Watch, Green Century Funds, Green Corps, National Environmental Law Center, Frontier Group, Community Voters Project, and Accelerate Change. Together, these groups employ a full arsenal of time-tested strategies for change, including organizing, advocacy, research and policy analysis, litigation and socially responsible investing. These strategies have resulted in hundreds of laws, policies, and other changes that have protected consumers, preserved the environment, and made corporations and government more responsive to the public interest. www.publicinterestnetwork.org

Purpose (www.purpose.com) bolsters movements driven by people and empowered by technology. We are digital campaigners, political organizers, technologists, policy wonks, creatives, and master storytellers. We are committed to working alongside labor, non-profit, and political changemakers to help tackle big challenges locally, nationally, and globally. Our client services enable thoughtful leaders and enlightened organizations to effectively achieve their progressive goals. Also an Exhibitor.

About Ring of Fire (ringoffireradio.com): Robert F. Kennedy, Jr., Mike Papantonio, and Sam Seder take to the airwaves every week to battle corporate fat cats, corrupt politicians, and talking heads. They also take the time to highlight those who are working everyday to create a better tomorrow. Also an Exhibitor.

Salsa Labs (Salsa) helps nonprofits and political campaigns ignite action and fuel change around the world by growing and engaging a base of support online. With Salsa, groups of all sizes can easily organize their supporters and chapters, fundraise, advocate, communicate through email and social media, host events and measure results. Salsa offers strategic best practices, training, highly rated support and a strong online community, so its clients can focus their energy on their mission. The company currently empowers more than 2,000 organizations' and their more than 92 million donors, members, activists and fans across the globe. Visit Salsa online at www.salsalabs.com. Also an Exhibitor.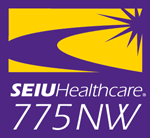 Established in 2002, SEIU 775 represents more than 43,000 long term care workers in Washington and Montana. Our mission is to unite the strength of all working people and our families, to improve our lives and lead the way to a more just and humane world. We have successfully held politicians accountable and are one of the most powerful advocacy organizations in the region. We have won significant wage increases and other benefits in the long-term care industry. SEIU 775 also has been a leader in raising the minimum wage to a historic high of $15 in SeaTac and Seattle.

The Sierra Club is America's largest and most influential grassroots environmental organization with more than 2.4 million members and supporters nationwide. In addition to creating opportunities for people of all ages, levels and locations to have meaningful outdoor experiences, the Sierra Club works to safeguard the health of our communities, protect wildlife, and preserve our remaining wild places through grassroots activism, public education, lobbying and litigation. For more information, visit www.sierraclub.org. The Beyond Coal campaign is the Sierra Club's largest campaign and works to transition our country from dirty, dangerous coal to clean sources of energy — solar and wind.

Sirius XM Radio Inc. is the world's largest radio broadcaster measured by revenue and has more than 22 million subscribers.  SiriusXM creates and broadcasts commercial-free music; premier sports talk and live events; news and comedy; exclusive entertainment; and the most comprehensive Latin music, sports and talk programming in radio. SiriusXM is available in vehicles from every major car company in the U.S., from retailers nationwide, and online at siriusxm.com. SiriusXM programming is also available through the SiriusXM Internet Radio App for Android, Apple, and BlackBerry smartphones and other connected devices.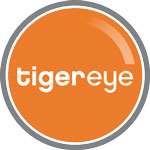 Tigereye Design (Tigereyedesign.com) has been a trusted supplier to progressive campaigns and organizations for over 30 years.  When you need it Union-made, you need it to fit your budget, you need it *Tomorrow*, then you need to call Tigereye.  With in-house production of over 25 items in our Union shop and decades-long relationships with other suppliers, we can provide a solution for any situation. Our goals are to distribute your message and reward members, volunteers, and donors dedicated to your organization. Tigereye can also handle product development, creative design, fulfillment and logistics, all from our union shop. We Get It. Visit the Netroots Nation booth for details.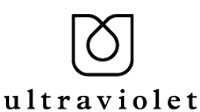 UltraViolet is a new and rapidly growing community of women and men across the U.S. mobilized to fight sexism and expand women's rights, from politics and government to media and pop culture. With 550,000 members spanning every state and congressional district, UltraViolet works on a range of issues, including health care, economic security, violence, and reproductive rights. At UltraViolet, we combine innovative, cutting-edge organizing with grassroots, people-powered actions to fight for equality and progress. Through our successful campaigns, including pressuring Amazon, Reebok, Clear Channel, Faceboook, and state and national political leaders, we've shown that there is a real cost for being anti-women. Equality at a higher frequency–that's what we're all about. Also an exhibitor.

The United Food and Commercial Workers International Union (UFCW) represents more than 1.3 million workers, primarily in the retail and meatpacking, food processing and poultry industries. For more information about the UFCW's effort to protect workers' rights and strengthen America's middle class, visit www.ufcw.org, or join our online community at www.facebook.com/UFCWinternational and www.twitter.com/ufcw.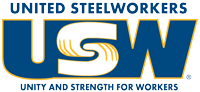 The United Steelworkers (USW) is the largest industrial union in North America, representing 1.2 million active and retired members in the United States, Canada, Puerto Rico and the Virgin Islands. USW members forge steel, smelt aluminum, build tires, refine oil, produce paper and form glass. They also make Harley Davidson motorcycles, Ocello sponges, Cutco cutlery, Pyrex glass, All Clad pots, Jacobson hats, Sealy mattresses and Puffs facial tissues. Proud to be union members, they work hard politically to secure the rights they've gained and to advance the cause of all working people.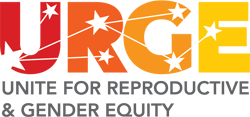 URGE: Unite for Reproductive & Gender Equity (formerly Choice USA) envisions a world where all people have agency over their own bodies and relationships and the power, knowledge and tools to exercise that agency. URGE builds this vision by engaging young people in creating and leading the way to sexual and reproductive justice for all by providing training, field mobilization and national leadership for a youth-driven agenda. Visit us at www.URGE.org. Also an exhibitor.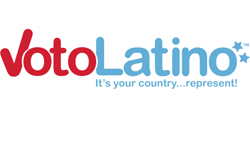 Voto Latino is a nonpartisan organization that empowers Latino Millennials to claim a better future for themselves and their community. United by the belief that Latino issues are American issues and American issues are Latino issues, Voto Latino is dedicated to bringing new and diverse voices to develop leaders by engaging youth, media, technology and celebrities to promote positive change. To learn more about Voto Latino, visit www.VotoLatino.org. Also engage Voto Latino on Facebook at www.facebook.com/VotoLatino, on Twitter at www.twitter.com/VotoLatino and on Instagram at www.instagram.com/VotoLatino.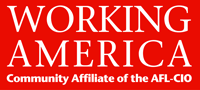 Working America, a community affiliate of the AFL-CIO, where millions of working families have joined together all across the nation to advocate for good-paying jobs and strong communities. At 3.5 million members nationally, Working America is the fastest growing organization of working people in the country, last year celebrating our 10th anniversary by kicking off our 50 in 5 campaign, striving to be in all 50 states by 2018.