Netroots Nation sponsors have an incomparable opportunity to connect with more than 3,000 energetic, well-informed, technologically-savvy activists; build relationships with other professionals in your field; and network with movement leaders. If you are interested in becoming a sponsor, please use our contact form and select the "sponsorship" category when you send your message.

Our sponsors make it possible for us to bring incredible content to our community at an affordable rate, we could not do it without then.  A special thanks to our 2014 sponsors.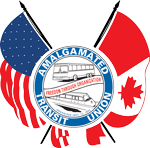 The Amalgamated Transit Union, AFL-CIO, CLC, is the largest international labor organization representing transit workers in the United States and Canada. Founded in 1892, the ATU today is comprised of more than 192,000 members in 254 local unions spread across 45 states and nine provinces in Canada.  We represent a broad range of frontline transit workers providing public transit, school transportation, intercity bus service, light rail, para transit, ferry services, and maintenance and clerical service as well as firefighters and other municipal employees. The ATU works to promote transit issues and fights for the interests and welfare of its hard-working members and all working people. Also an exhibitor.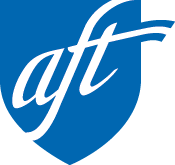 The American Federation of Teachers (aft.org) was formed nearly 100 years ago by a group of teachers who saw teaching as an honored profession that needed organization and power. Today, with 1.5 million members, the AFT is responsible for creating and administering professional development opportunities; developing and implementing classroom and school improvements; boosting teacher quality; and generating higher standards and better assessments. The AFT represents a broad spectrum of professionals: pre-K through 12th grade teachers; paraprofessionals and school-related personnel, higher education faculty and professional staff; federal, state and local government employees; nurses and other healthcare professionals; and early childhood educators. Throughout this century, the AFT has been a major force for preserving and strengthening America's democratic commitment to public education and public service. Desegregating public schools, passing the landmark Elementary and Secondary Education Act, establishing collective bargaining for teachers and other public employees, and addressing the needs of English language learners and disadvantaged children are just a few of the causes the AFT has championed. Also an exhibitor.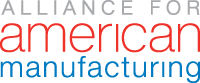 Alliance for American Manufacturing (AAM) (americanmanufacturing.org) is a unique non-partisan, non-profit partnership forged to strengthen manufacturing in America. AAM brings together a select group of America's leading manufacturers and the United Steelworkers union. Through research, grassroots advocacy, and coalition building, we create political and policy support for bringing new, highly- skilled, good jobs in manufacturing to communities all over the nation. We host ManufactureThis.org, the go-to blog source for workers and advocates who want to "keep it made in America."  Also an exhibitor.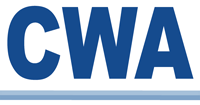 Communications Workers of America (CWA), founded in 1938, is the largest telecommunications union in the world, represents over 700,000 men and women in both private and public sectors. CWA members work in telecommunications, broadcasting, cable TV, journalism, publishing, manufacturing, airlines, customer service, government service, health care, education and other fields. CWA is one of America's fastest growing unions and a number of unions have affiliated with CWA because of its reputation for democracy and membership involvement. The union includes some 1,200 chartered local unions across the United States, Canada and Puerto Rico. Members live in approximately 10,000 communities, making CWA one of the most geographically diverse unions. CWA is affiliated with the AFL-CIO, the Canadian Labour Congress, the worldwide UNI Global Union, the International Federation of Journalists (IFJ), the International Transport Workers Federation (ITWF), and the International Metalworkers' Federation (IMF). Learn more at http://www.cwa-union.org or follow us on Twitter @CWAUnion or Facebook at http://www.facebook.com/cwaunion. Also an exhibitor.



Founded in 2002, Daily Kos (dailykos.com) is the premier online political community with 2.5 million unique visitors per month and 250,000 registered users. It is at once a news organization, community, and activist hub. Among luminaries posting diaries on the site are President Jimmy Carter, Senator Barack Obama, Senate Majority Leader Harry Reid, Speaker of the House Nancy Pelosi, and dozens of other senators, congressmen, and governors. Even more exciting than that however, are the hundreds of thousands of regular Americans that have used Daily Kos to shape a political world once the exclusive domain of the rich, connected, and powerful. Also an exhibitor.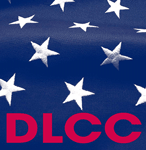 The Democratic Legislative Campaign Committee (DLCC) is the national Democratic organization responsible for winning state legislative elections. The DLCC is the only political committee in the country whose principal mission is to put Democrats in control of as many state legislatures as possible. We do this by helping to build winning, state-of-the-art campaign committees across the country through partnerships with legislative leaders, professional staff, and grassroots advocates. We provide candidates with access to tools like polling, research, and online activism platforms, as well as other data, field, and communications resources  that have become indispensable for modern campaigns. Also an exhibitor.




LIUNA (liuna.org)—the Laborers' International Union of North America—is the most progressive and aggressive union of construction workers and one of the most diverse and effective unions representing public service employees. LIUNA's half-million members build America and build Canada. They are on the forefront of the construction industry, a powerhouse of 12 million workers, producing 5 percent of our countries' economic output. Members are united through collective bargaining agreements, which help create jobs with family-supporting pay, good benefits, the opportunity for advancement and better lives. Also an exhibitor.



The National Education Association (nea.org) is the nation's largest professional organization, representing more than 3 million elementary and secondary teachers, higher education faculty, education support professionals, school administrators, retired educators and students preparing to become teachers. Get the latest education news by following @neamedia or visiting nea.org. Also an exhibitor.

As a progressive communications firm, Tricom Associates is all about dedicating time and talent to make a meaningful, measurable difference for our clients and the causes they advocate. We take pride in setting a standard for social networking and new media communication tools, and we're always looking for the next breakthrough medium that, coupled with our experience, gives our labor, education, health care and environmental clients a happy marriage of traditional and new media exposure. The Tricom formula works because we believe in what our clients do. We have a passion for our clients' causes, and we are invested in making them successful.
---
Sponsors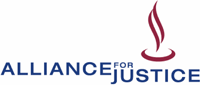 For over 30 years, Alliance for Justice has been a leader in the fight for a more equitable society on behalf of a broad constituency of more than 100 environmental, consumer, civil and women's rights, children's, senior citizens' and other groups. We believe that all Americans have the right to secure justice in the courts and to have our voices heard when government makes decisions that affect our lives. Our nonprofit and foundation advocacy legal team offers plain-language legal guides, advocacy-related workshops, and free one-on-one legal technical assistance. Our justice programs lead the movement to ensure a fair and independent federal judiciary and work towards social justice in a variety of areas. Learn more at www.afj.org/blog. Also an exhibitor.



The American Constitution Society for Law and Policy (ACS) (acslaw.org), a growing network of progressives, works to ensure that the law is a force to improve the lives of all people. This includes countering the destructive understanding of the Constitution advanced by many conservatives and Tea Party leaders. Their constitutional vision supports a far right agenda that caters to the interests of corporations at the expense of advancing civil liberties and equality for all. The Framers understood that the Constitution retains its relevancy by ensuring it reflects the changing needs of society. Join ACS in this vital work. Visit ACSLaw.org today.

Campaign Workshop



Democratic GAIN is a national membership association that provides training and support for progressive professionals and organizations. We aim to equip the movement with the talent and skills it needs.  GAIN has recently joined forces with The Atlas Project because our organizations share similar missions: to build the institutional memory of the progressive movement and to foster the professional growth of the individuals working for the cause.  Join today to GAIN access to all the benefits we offer, including: Job Board & Career Counseling, Talent Bank & Hiring Assistance, Trainings & Certifications and Networking Opportunities. Also an exhibitor.



The National Gay and Lesbian Task Force builds the power of the lesbian, gay, bisexual and transgender community from the ground up. The Task Force is the country's premier social justice organization fighting to improve the lives of LGBT people, and working to create positive, lasting change and opportunity for all. Follow us @TheTaskForce. Also an exhibitor.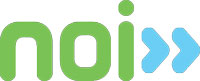 New Organizing Institute (NOI) is a community of organizers, and we're committed to solving the biggest challenges that stand in the way of change. Our basic belief is simple: if people have the skills to engage others, the tools to build powerful campaigns, and a community of practice to help them learn and grow, they can win real change, make measurable improvements in people's lives, and restore faith in our government and our democracy. We're working to produce the best leaders and strongest movements of our generation. We help campaigns win today, while working to build capacity and infrastructure that will allow us to keep winning into the next generation. neworganzing.com. Also an exhibitor.



The Young Democrats of America (YDA) is the largest youth-led, national, partisan political organization. YDA mobilizes young people under the age of 36 to participate in the electoral process, influences the ideals of the Democratic Party, and develops the skills of the youth generation to serve as leaders at the local and national level. YDA's programming focuses on mobilizing young voters to elect Democratic candidates, advocating on issues that are important to young people, and training the next generation of Democratic Party leaders.