Interested in being a part of our Town Square? If you'd like to ask questions about the exhibit hall in our Town Square and how to make the most of it, use our contact form and select the "exhibitors" category.
In addition to our Sponsors (many of whom will have a presence in our Town Square) we would like to thank our many exhibitors who are part of providing a great experience for our attendees.
4000 Years for Choice
American Association of University Women (AAUW)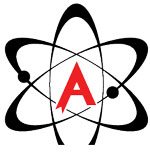 American Atheists is a national nonprofit membership organization dedicated to separation of religion and government and equality of atheists. American Atheists focuses on three areas: activism, education, and public policy. Our staff, volunteers, and members work at the local level using protests and citizen lobbying to fight elected officials' insertion of religion into government. We network with groups nationwide to educate people about equality for all Americans, not just those whose religion is the majority. American Atheists advocates in the courts to overturn bigoted laws that provide religious privilege. Find out more at atheists.org and follow us on Twitter @AmericanAtheist.
American Civil Liberties Union (ACLU)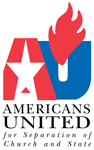 Americans United for Separation of Church and State is a nonpartisan, non-profit, educational organization dedicated to preserving the constitutional principle of church-state separation as the only way to ensure religious freedom for all Americans. Based in Washington, D.C., the organization was founded in 1947.  Americans United works in the courts, in Congress and state legislatures, at the White House and in the arena of public opinion. We address an array of issues including faith-based initiatives, taxpayer funded school vouchers, religion in public schools and religious prayer at government-sponsored events. We also work on marriage equality and reproductive justices issues where they intersect with church-state separation. Americans United is led by Executive Director Barry W. Lynn, who regularly appears on major cable news outlets, and who hosts the radio program "Culture Shocks with Barry Lynn."  For more information on AU visit www.au.org.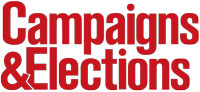 Campaigns & Elections (C&E) is the preeminent "how-to" journal of politics, focused on the tools, tactics and techniques of the political consulting profession. In C&E's inaugural issue in the spring of 1980, Reed wrote: "In political campaigns and in business, it is management that makes the difference. Management of resources: money, media, people. That's what Campaigns & Elections is all about, and will be about: how to manage the hundreds of millions of dollars that are annually poured into political campaigns. C&E is and will continue to be a 'how-to' journal, bringing you the best in strategies and tactics–what works and what doesn't, where, why and under what circumstances."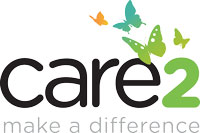 With over 25 million members, Care2.com is the largest and fastest-growing online social action network for "do-gooders" – adults with a passion for supporting nonprofits and causes, including Human Rights, Health, Animals, the Environment and many others. More than 700 leading nonprofit organizations rely on Care2's fast, cost-effective campaigns to recruit millions of targeted donors, members, supporters, and Facebook fans. Nonprofits typically find that Care2 is more cost-effective than traditional recruitment through direct mail or telemarketing. Care2 also helps nonprofits win advocacy victories by mobilizing its "e-activists" to generate thousands of letters, faxes and phone calls to decision makers on a wide range of issues. Our clients are featured across 200+ Care2 media partner websites and blogs which extend the reach and visibility of their campaigns to 170 million additional people. Contact Eric Rardin at 703.473.2825 or ericr@care2team.com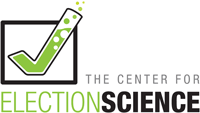 The Center for Election Science is about making democracy smart. We are a nationally-based, nonpartisan, 501(c)3 nonprofit comprised of voting system experts and activists. We are dedicated to helping the world make better collective decisions. We recognize the peril of our choose-one plurality voting method and introduce alternatives to improve our democracy. We accomplish this goal this by educating the general public, providing open resources, engaging with organizations, and speaking before elected officials.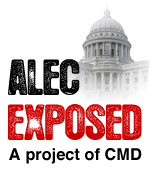 The Center for Media and Democracy (CMD) is a non-profit investigative reporting group. Our reporting and analysis focus on exposing corporate spin and government propaganda. We publish PRWatch, SourceWatch, and BanksterUSA. Our newest investigative site is ALECexposed.org. This national, independent, non-partisan public interest newsgroup is led by Lisa Graves, who formerly served as Deputy Assistant Attorney General at the U.S. Department of Justice and Chief Counsel for Nominations for the chair of the U.S. Senate Judiciary Committee. She is the Editor-in-Chief of CMD's publications.  We accept no funding from for-profit corporations or grants from the government.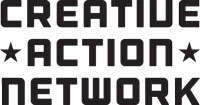 The Creative Action Network crowdsources creativity for good, using a platform to generate and sell original content created by our passionate community of artists. For each campaign, we invite artists to build a collection of content around a topic or cause that we merchandise and sell, sharing 40% of the proceeds with the artists. Our latest campaign See America (http://seeamericaproject.com) revives the legacy of the New Deal arts projects by inviting artists from all 50 states to create a new collection of See America posters celebrating our national parks and natural landmarks.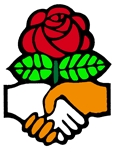 Democratic Socialists of America (DSA) is the largest socialist activist organization (not party) in the country with over 6000 members and active locals in more 40 U.S. cities and campuses. We believe that both the economy and society should be run democratically—to meet public needs, not to make profits for a few. To achieve a more just society, many structures of our government and economy must be radically transformed through greater economic and social democracy so that ordinary Americans can participate in the many decisions that affect our lives. DSA is the principal U.S. affiliate of the Socialist International.

DOP, inc. We are musicians, DJ's, producers and performers who specialize in "Rap Activism" by using music, videos and live performances to spread a progressive message. Our music comes with a political edge and covers a wide variety of issues that are important to progressives, like the influence of money on politics, poverty, women's rights, police brutality and more. We have also made jingles and theme songs for many different talk shows and podcasts, including Stephanie Miller Show, The Young Turks and Turn up the Night, where one of our artists, Macarone, is a contributor.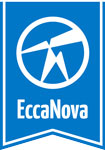 EccaNova – Strategic Digital Advertising.  EccaNova's experienced team will provide your organization with the strategy and tools necessary to maximize the efficiency of your digital outreach and effectively target your audience. EccaNova specializes in strategic digital advertising by pairing the most innovative big data targeting tools with exclusive access to digital, mobile, and pre-roll ad inventory across all the major ad exchanges. EccaNova's exchange access gives your organization the advantage of purchasing digital ad inventory at wholesale prices before it becomes available on the consumer platforms. Simply, with EccaNova you can target your audience and spend your budget more efficiently.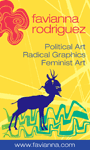 Favianna Rodriguez (favianna.com) is one of today's most prolific political artists. Her prints and posters address some of the hottest issues of our time: war, immigration, globalization and climate change. Her work can be seen in community fights throughout the country. You can get your hands on her highly demanded hand-made posters, fine art pieces, shirts, and political graphics in the vendor area, while supporting a Latina feminist artist of the movement.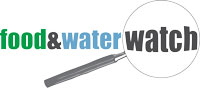 Food and Water Watch works to ensure the food, water and fish we consume is safe, accessible and sustainably produced. So we can all enjoy and trust in what we eat and drink, we help people take charge of where their food comes from, keep clean, affordable, public tap water flowing freely to our homes, protect the environmental quality of oceans, force government to do its job protecting citizens, and educate about the importance of keeping the global commons — our shared resources — under public control.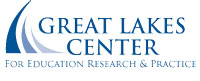 The Great Lakes Center for Education Research and Practice, an independent, 501(c)(3) nonprofit organization supported by education stakeholders across the country. The mission of the Great Lakes Center for Education Research and Practice is to support and disseminate high quality research and reviews of research for the purpose of informing education policy and to develop research-based resources for use by those who advocate for education reform. The Great Lakes Center funds policy briefs on important education issues with the goal of providing the public and policymakers with a concise summary of current research on a specific topics along with policy recommendations that are supported by research.

More than four decades after its creation, the Guttmacher Institute (guttmacher.org) continues to advance sexual and reproductive health and rights worldwide through an interrelated program of research, policy analysis and public education designed to generate new ideas, encourage enlightened public debate and promote sound policy and program development.

Since 2002, speakers for Law Enforcement Against Prohibition have led the public debate on drug policy. As current and former criminal justice professionals LEAP speakers bring an unassailable credibility to the conversation. LEAP believes existing drug policies have failed to address the problems of crime, drug abuse, addiction and the flow of illegal drugs. This group of international law enforcement professionals and concerned citizens agree that by fighting a war on drugs, governments have increased the societal problems associated with drug abuse.LEAP believes a system of regulation is less harmful, more ethical and a more effective policy than prohibition.

The Lawyers' Committee for Civil Rights Under Law (Lawyers' Committee), a nonpartisan, nonprofit organization, was formed in 1963 at the request of President John F. Kennedy to involve the private bar in providing legal services to address racial discrimination The principal mission of the Lawyers' Committee is to secure, through the rule of law, equal justice under law, particularly in the areas of fair housing and fair lending; community development; employment; voting; education and environmental justice.  For more information about the Lawyers' Committee, visit www.lawyerscommittee.org.

At The Metaphor Project booth, Executive Director Susan C. Strong will offer pro bono coaching on "speaking American" about your progressive issue. Booth visitors will also get an intro to our free online resources for American Framing. I'll have information about our new book, Move Our Message: How to Get America's Ear (2012, 172 pp. $10, trade paperback) too. My booth partner, Jason Koskimaki, of The Democratic Hub, will demo his exciting new startup social network, designed to help you and your friends find just the right arguments for your message.


Mobile Commons is the technology behind today's most effective mobile messaging campaigns. We empower brands to increase sales and consumer engagement, and enable organizations to achieve unprecedented results in fundraising, social action and behavior change. With Mobile Commons technology, it's easy to reach everyone, everywhere – and inspire them to take action. The immediacy of mobile prompts amazing response rates and a strong sense of audience engagement. With our tools, everyone you reach feels like part of the conversation.

Muslim Advocates works on the frontlines of civil rights to guarantee freedom and justice for Americans of all faiths.  We are experts with deep experience in the courtroom and have strong relationships in Congress and the White House.  As a thoughtful voice in Washington, we ensure the concerns of American Muslims are heard by leaders at the highest levels of government. We focus on countering anti-Muslim hate by challenging bigotry and hate crimes; empower communities by strengthening American Muslim charities; and fight discrimination with high impact lawsuits against those who wrongfully target American Muslims.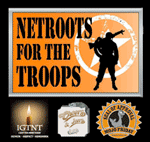 Netroots For The Troops (netrootsforthetroops.com) is a joint venture of the IGTNT and MoJo Friday communities of dailykos.com, an online political news and activist hub. Our mission is two-fold: annual shipment of CARE packages to US soldiers in serving in hostile regions of Iraq and Afghanistan for the duration of their deployment, and on-going financial assistance for veterans and their families upon their return to the states.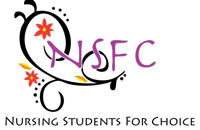 Nursing Students for Choice (NSFC) is a national grassroots organization dedicated to advancing and securing reproductive health and justice for all. Recognizing that nurses are frontline health care practitioners, patient advocates, and community health educators, NSFC fulfills its mission by (i) advocating for substantially increased reproductive health and abortion training for nurses; (ii) organizing a nationwide network of nursing student activists; (iii) supporting the leadership of nursing students and all nurses in the reproductive justice movement; (iv) collaborating across the nursing profession and with other health care providers to maximize resources and expertise; and (v) creating a new generation of reproductive health and abortion provider nurses.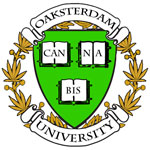 Oaksterdam University, America's first cannabis college was founded 2007 to provide students with the highest quality training for the cannabis industry. Since opening its doors, thousands of students have learned how to grow medicinal quality cannabis and have gained important skills for success in the cannabis industry. Our instructors are the most knowledgeable in the industry and our alumni are the most active in the world. Become the expert in the room!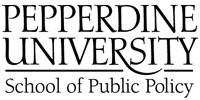 Pepperdine University's School of Public Policy is built on a distinctive philosophy of nurturing leaders to use the tools of analysis and policy design to effect successful implementation and real change. This requires critical insights that only a broad exposure to great ideas, courageous thinkers, and extraordinary leaders can encourage. It is based on the conviction that an elevated and elevating culture, as well as personal moral certainties, are the valid concern of higher education and as important as the tools of analysis. This unique perspective is reflected in the curriculum and unashamedly differentiates it from most other public policy programs.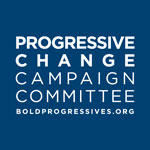 Founded in January 2009, the Progressive Change Campaign Committee (PCCC) is a national grassroots organization with a mission of building progressive power. With nearly one million members, we help better, bolder progressive candidates get elected, work with them to govern progressively, and work outside of government to build power. We care more about the 20-year strategic plan for building progressive power than the 2-year election cycle. MSNBC's Ed Schultz calls the PCCC "the top progressive group in the country." The Nation magazine awarded PCCC "Most Valuable Campaign of 2011" for our Draft Elizabeth Warren campaign.

ProgressivePunch (progressivepunch.org) is the most encompassing searchable database of Congressional voting records available on the web. Searchable by individual member of Congress, zip code & any one of 160 different issue categories it offers detailed, non-partisan, easy-to-read narrative vote descriptions and uses an algorithm contrasting the most progressive Democrats vs. the Republican Caucus to generate various scores (Lifetime, Crucial Votes etc.) indicating how progressive each member of Congress is.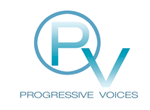 Progressive Voices Institute—a 501©(3), created solely to level the news and information playing field by creating a Progressive Media Universe—is pleased to debut the Progressive Voices App, a one-stop-shop for everything progressive—audio, print and video. Rather than chase the incumbents' enormous leads and start an old-technology radio or cable business, we're getting in front of the next big platform, the Mobile Internet. Today, there are over 100 million smartphones and tablets; by 2013 it will be a billion. The small number of radio broadcast licenses, and the high cost of starting a cable network have ensured the incumbents' monopoly. That changes now.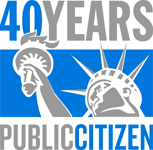 Corporations have their lobbyists in Washington, D.C.; the people need advocates too. That's where Public Citizen (citizen.org) comes in. We serve as the people's voice in the halls of power, championing citizen interests before Congress, the executive branch agencies and the courts. We work for reduced corporate influence over government; clean, safe and sustainable energy; a strong regulatory system; safe drugs and affordable health care; citizen access to the courts; and a trade agenda that can benefit Americans rather than multinational corporations. We take no government or corporate money, which enables us to remain fierce and independent advocates for the people.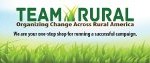 Team Rural created to empower Southern Rural Progressives to engage locally through role-modeling political values. We learned Team practices from years of winning southern strategies and we surpass pricey DC and Atlanta consultants who do not win elections! Want to leave an indelible change? Team Rural empowers constituents to engage with vigorous, credible, winning, campaigns while building lasting relationships with new leaders.

Union Jobs Clearinghouse is the central site for posting the open staffing and trades positions in unions and socially allied and community organizations that are currently accepting applications. We have been putting people to work since 1997.
Unite Blue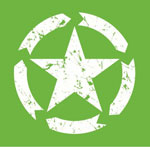 The Veterans Green Project is a program of United Peace Relief, INC. a 401 C3 formed in after Hurricane Katrina to provide veterans and civilians the means to organize their volunteer disaster response efforts. Our mission is to demonstrate sustainable energy including biofuels solar and wind solutions for short and long term disaster response efforts. We use the bus to demonstrate these solutions across the country and to set up our forward operating bases in the communities we serve.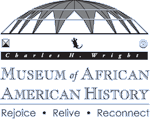 Founded in 1965 and located in Midtown Detroit's Cultural Center, the Charles H. Wright Museum of African American History is the world's largest institution of its kind, and provides learning opportunities, exhibitions, programs and events based on collections and research exploring the diverse history and culture of African Americans and their African origins. Central to the experience is the Wright's 22-gallery core exhibition, "And Still We Rise" which takes visitors from prehistoric African all the way to modern day Detroit. This, the largest exhibit on the African American experience in existence, annually attracts and enthralls visitors from around the world.