Interested in being a part of our Town Square? If you'd like to ask questions about the exhibit hall in our Town Square and how to make the most of it, use our contact form and select the "exhibitors" category.
In addition to our Sponsors (many of whom will have a presence in our Town Square) we would like to thank our many exhibitors who are part of providing a great experience for our attendees.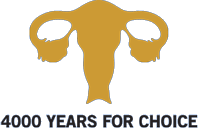 4000 Years for Choice is an artistic campaign that celebrates the reproductive roots of abortion and contraception practiced around the world for thousands of years. Artist and founder, Heather Ault, creates thought-provoking visual culture, innovative social media campaigns, and apparel designs that aim to reduce stigma and increase conversations about challenging topics. Her work has been exhibited throughout the country at collage campuses, reproductive health clinics, gallery spaces, and national conferences. The project's goal is to inspire a more holistic and compassionate view of reproductive freedom using visual art, as well as connect the stories of the past with the voices of today.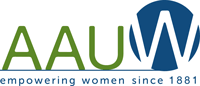 For more than 130 years, the American Association of University Women (AAUW)  has been shaping national conversation on women's issues. Our nonpartisan, nonprofit organization has more than 170,000 members and supporters nationwide, as well as 1,000 local branches and more than 800 college and university partners. AAUW's groundbreaking research informs our dialogue and ensures that from Capitol Hill to statehouses across the country, the needs of American women and families are at the forefront of the discussion. Sign up for our Action Network to receive urgent e-mail notices to contact your elected officials on important issues including equal pay, education, and ending violence against women. Change begins with you – and it takes just two minutes:  www.aauw.org/actionnetwork. Follow us on Twitter @AAUWPolicy.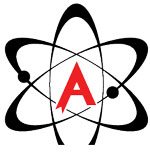 American Atheists is a national nonprofit membership organization dedicated to separation of religion and government and equality of atheists. American Atheists focuses on three areas: activism, education, and public policy. Our staff, volunteers, and members work at the local level using protests and citizen lobbying to fight elected officials' insertion of religion into government. We network with groups nationwide to educate people about equality for all Americans, not just those whose religion is the majority. American Atheists advocates in the courts to overturn bigoted laws that provide religious privilege. Find out more at atheists.org and follow us on Twitter @AmericanAtheist.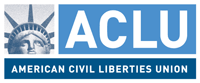 The American Civil Liberties Union (ACLU) is our nation's guardian of liberty, working in courts, legislatures and communities to defend and preserve individual rights and liberties guaranteed by the Constitution and laws of the United States. For more than 90 years, the ACLU has defended the rights of people regardless of their race, gender or sexual orientation. These rights include free speech, equal protection under the law and the right to due process. The ACLU takes on an array of issues, including national security, criminal justice reform, reproductive freedom, separation of church and state, racial justice, rights for LGBT people, voting rights, and ending the death penalty. Our work is supported by more than 500,000 members and supporters, 540,000 online activists and more than 700,000 followers on social media.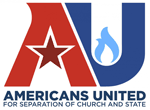 Americans United for Separation of Church and State is a nonpartisan, non-profit, educational organization dedicated to preserving the constitutional principle of church-state separation as the only way to ensure religious freedom for all Americans. Based in Washington, D.C., the organization was founded in 1947. Americans United works in the courts, in Congress and state legislatures, at the White House and in the arena of public opinion. We address an array of issues including faith-based initiatives, taxpayer funded school vouchers, religion in public schools and religious prayer at government-sponsored events. We also work on marriage equality and reproductive justices issues where they intersect with church-state separation. Americans United is led by Executive Director Barry W. Lynn, who regularly appears on major cable news outlets. For more information on AU visit www.au.org.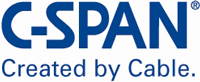 C-SPAN is a private, non-profit public service of the cable television industry, providing live, gavel-to-gavel coverage of the U.S. House of Representatives, U.S. Senate and public affairs events from Washington and around the country. This includes Book TV and American History TV on the weekends. Stop by the C-SPAN booth to learn about its free online resources including access to over 200,000 hours of archived video at c-span.org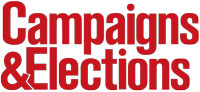 Campaigns & Elections (C&E) is the preeminent "how-to" journal of politics, focused on the tools, tactics and techniques of the political consulting profession. In C&E's inaugural issue in the spring of 1980, Reed wrote: "In political campaigns and in business, it is management that makes the difference. Management of resources: money, media, people. That's what Campaigns & Elections is all about, and will be about: how to manage the hundreds of millions of dollars that are annually poured into political campaigns. C&E is and will continue to be a 'how-to' journal, bringing you the best in strategies and tactics–what works and what doesn't, where, why and under what circumstances."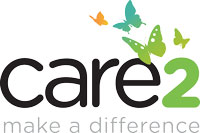 With over 25 million members, Care2.com is the largest and fastest-growing online social action network for "do-gooders" – adults with a passion for supporting nonprofits and causes, including Human Rights, Health, Animals, the Environment and many others. More than 700 leading nonprofit organizations rely on Care2's fast, cost-effective campaigns to recruit millions of targeted donors, members, supporters, and Facebook fans. Nonprofits typically find that Care2 is more cost-effective than traditional recruitment through direct mail or telemarketing. Care2 also helps nonprofits win advocacy victories by mobilizing its "e-activists" to generate thousands of letters, faxes and phone calls to decision makers on a wide range of issues. Our clients are featured across 200+ Care2 media partner websites and blogs which extend the reach and visibility of their campaigns to 170 million additional people. Contact Eric Rardin at 703.473.2825 or ericr@care2team.com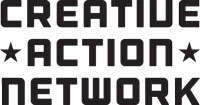 The Creative Action Network crowdsources creativity for good, using a platform to generate and sell original content created by our passionate community of artists. For each campaign, we invite artists to build a collection of content around a topic or cause that we merchandise and sell, sharing 40% of the proceeds with the artists. Our latest campaign See America (http://seeamericaproject.com) revives the legacy of the New Deal arts projects by inviting artists from all 50 states to create a new collection of See America posters celebrating our national parks and natural landmarks.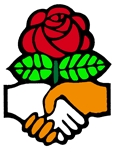 Democratic Socialists of America (DSA) is the largest socialist activist organization (not party) in the country with over 6000 members and active locals in more 40 U.S. cities and campuses. We believe that both the economy and society should be run democratically—to meet public needs, not to make profits for a few. To achieve a more just society, many structures of our government and economy must be radically transformed through greater economic and social democracy so that ordinary Americans can participate in the many decisions that affect our lives. DSA is the principal U.S. affiliate of the Socialist International. (dsausa.org)

Detroit Water Brigade (detroitwaterbrigade.org)  - 40% of Detroit's population is about to have their water shut off – The Detroit Water and Sewage Department is conducting mass water shut offs in Detroit Michigan which will effect over 120,000 account holders over a 3 month period (June-September 2014) at a rate of 3,000 per week. This accounts for over 40% of customers who are using the Detroit Water system and has been dubbed a violation of Human Rights by various organizations. 70,000 of those accounts are residential accounts which could amount to anywhere from 200,000-300,000 people directly effected.

DOP, inc. We are musicians, DJ's, producers and performers who specialize in "Rap Activism" by using music, videos and live performances to spread a progressive message. Our music comes with a political edge and covers a wide variety of issues that are important to progressives, like the influence of money on politics, poverty, women's rights, police brutality and more. We have also made jingles and theme songs for many different talk shows and podcasts, including Stephanie Miller Show, The Young Turks and Turn up the Night, where one of our artists, Macarone, is a contributor.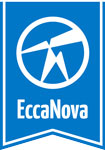 EccaNova – Strategic Digital Advertising.  EccaNova's experienced team will provide your organization with the strategy and tools necessary to maximize the efficiency of your digital outreach and effectively target your audience. EccaNova specializes in strategic digital advertising by pairing the most innovative big data targeting tools with exclusive access to digital, mobile, and pre-roll ad inventory across all the major ad exchanges. EccaNova's exchange access gives your organization the advantage of purchasing digital ad inventory at wholesale prices before it becomes available on the consumer platforms. Simply, with EccaNova you can target your audience and spend your budget more efficiently.

CEL is a home for people and projects working to shift culture and transform society. We support, start, and connect individuals and organizations that use technology-fueled approaches to close the gap between the world we live in and the more just and equal world most of us want. At CEL, we like to say that social change can happen faster than you think because we've seen it first hand. Organizations we've supported or helped start have emerged quickly to shift corporate behavior, affect legislation, and grab the world's attention. But we also know there are ways, behind the scenes, to make things go even faster. The right combination of powerful communities, collaborating, with innovative strategies can accelerate the rate of social change and yield transformative results. So those three areas are where we focus our efforts.

The Fair Housing Center of Metropolitan Detroit (FHCMD), a non-profit, tax-exempt, citizen based organization, was established in April, 1977 for the purpose of addressing fair housing issues in the metropolitan Detroit area. FHCMD seeks to assure equal access to housing without discrimination based on race, sex, age, color, religion, national origin, familial, marital, sexual orientation or disability status. FHCMD has a record of performance that establishes the organization as a professionally competent, effective and reliable fair housing service. The Center receives funding through membership donations, individual and corporate gifts, grants, bequests and contracts for services with government agencies and private housing providers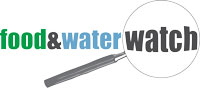 Food and Water Watch works to ensure the food, water and fish we consume is safe, accessible and sustainably produced. So we can all enjoy and trust in what we eat and drink, we help people take charge of where their food comes from, keep clean, affordable, public tap water flowing freely to our homes, protect the environmental quality of oceans, force government to do its job protecting citizens, and educate about the importance of keeping the global commons — our shared resources — under public control.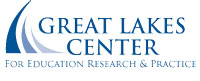 The Great Lakes Center for Education Research and Practice, an independent, 501(c)(3) nonprofit organization supported by education stakeholders across the country. The mission of the Great Lakes Center for Education Research and Practice is to support and disseminate high quality research and reviews of research for the purpose of informing education policy and to develop research-based resources for use by those who advocate for education reform. The Great Lakes Center funds policy briefs on important education issues with the goal of providing the public and policymakers with a concise summary of current research on specific topics with policy recommendations that are supported by research.

More than four decades after its creation, the Guttmacher Institute (guttmacher.org) continues to advance sexual and reproductive health and rights worldwide through an interrelated program of research, policy analysis and public education designed to generate new ideas, encourage enlightened public debate and promote sound policy and program development.

Life Long Learning, LLC is a Research and Development Company that fosters adult learning. Currently, we highlight the Transatlantic Slave Trade (1444-1888), an event neither fully understood nor completely conceptualized. The book, Through the Lens of the Transatlantic Slave Trade (Honoring the Heart Publishing, 2013), explains what happened and extends it beyond traditional slavery. The focus is the economic institutions and practices, many started and matured then, that exist today. The CEO, Dr. Vinita Moch Ricks, has traveled, researched and explored the ramifications of this event on six continents. The blog: www.honoringtheheart.com and FaceBook (Honoring.hearts) manages the conversation.

iCitizen is a civic engagement platform that makes involvement in democracy easier through a mobile platform that informs and engages, connecting Congress directly with constituents' opinions. HeadCount promotes participation in democracy through the power of music, and through technologies that break down the barriers between people and politics. In partnership, iCitizen and HeadCount increase the level of individual involvement in our government through in-person and online voter registration, issue education, and voter mobilization.

Since 2002, speakers for Law Enforcement Against Prohibition have led the public debate on drug policy. As current and former criminal justice professionals LEAP speakers bring an unassailable credibility to the conversation. LEAP believes existing drug policies have failed to address the problems of crime, drug abuse, addiction and the flow of illegal drugs. This group of international law enforcement professionals and concerned citizens agree that by fighting a war on drugs, governments have increased the societal problems associated with drug abuse. LEAP believes a system of regulation is less harmful, more ethical and a more effective policy than prohibition.

The Metaphor Project (metaphorproject.org) teaches progressive activists how to mainstream their messages by framing them as part of the best "American story." Using broadly accessible American phases, images and metaphors, we help people evoke the most powerful American story elements for their messages. The Democratic Hub is an advanced liberal political community, custom designed for liberal politics with discussion forums, pages on winning common arguments, conservative lies and controversies, laws, political issues, elections, events, news and much more. Help us defend Democrats and keep Republicans honest.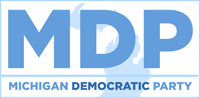 With permanent offices in Lansing and Detroit, the Michigan Democratic Party works tirelessly to build a campaign infrastructure that empowers Michigan families and promotes Michigan values. Our core mission is to engage people from diverse communities all over the state to elect leaders who will invest in and protect Michigan's three greatest resources: our people, our land and our Great Lakes.

The Michigan Election Reform Alliance (MERA) is a non-profit, non-partisan, pro-democracy, grassroots organization dedicated to the realization of election processes that consistently uphold the principles of democracy to ensure the confidence of voters and maximize representation of all citizens of the United States of America. michiganelectionreformalliance.org

The Michigan House Democratic Caucus is committed to making Michigan a better place to live, work and raise a family. With members from Hancock to Monroe and Muskegon to Detroit, we will continue to fight to fund our public schools, bring tax relief to middle-class families and seniors and invest in small businesses, which are the economic engine of our state's recovery. Led by Tim Greimel (D-Auburn Hills), our caucus is working hard every day to talk to voters across this state and take back the majority in the state House in November.

Mobile Commons is the technology behind today's most effective mobile messaging campaigns. We empower brands to increase sales and consumer engagement, and enable organizations to achieve unprecedented results in fundraising, social action and behavior change. With Mobile Commons technology, it's easy to reach everyone, everywhere – and inspire them to take action. The immediacy of mobile prompts amazing response rates and a strong sense of audience engagement. With our tools, everyone you reach feels like part of the conversation.

Muslim Advocates works on the frontlines of civil rights to guarantee freedom and justice for Americans of all faiths.  We are experts with deep experience in the courtroom and have strong relationships in Congress and the White House.  As a thoughtful voice in Washington, we ensure the concerns of American Muslims are heard by leaders at the highest levels of government. We focus on countering anti-Muslim hate by challenging bigotry and hate crimes; empower communities by strengthening American Muslim charities; and fight discrimination with high impact lawsuits against those who wrongfully target American Muslims.

The National Writers Union (United Auto Workers Local 1981, AFL-CIO) is a national labor union and advocacy organization for freelance and contract writers in all genres, media, and formats. The NWU works to defend the rights and improve the economic and working conditions of all writers. The NWU's members include journalists, book authors, business and technical writers, web site, print and email newsletter content providers, bloggers, academic writers, editors, poets, playwrights, screen writers and other writers.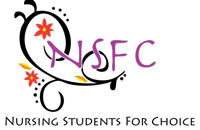 Nursing Students for Choice (NSFC) is a national grassroots organization dedicated to advancing and securing reproductive health and justice for all. Recognizing that nurses are frontline health care practitioners, patient advocates, and community health educators, NSFC fulfills its mission by (i) advocating for substantially increased reproductive health and abortion training for nurses; (ii) organizing a nationwide network of nursing student activists; (iii) supporting the leadership of nursing students and all nurses in the reproductive justice movement; (iv) collaborating across the nursing profession and with other health care providers to maximize resources and expertise; and (v) creating a new generation of reproductive health and abortion provider nurses.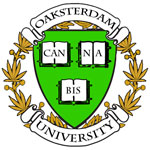 Oaksterdam University, America's first cannabis college was founded 2007 to provide students with the highest quality training for the cannabis industry. Since opening its doors, thousands of students have learned how to grow medicinal quality cannabis and have gained important skills for success in the cannabis industry. Our instructors are the most knowledgeable in the industry and our alumni are the most active in the world. Become the expert in the room!

The Opportunity Agenda's mission is to build the national will to expand opportunity in America. We use strategic communications, advocacy, and cultural engagement to grow a large and lasting movement for social justice vision and values, and we promote concrete solutions that fulfill those ideals. Our mission encompasses everyone in the nation, particularly communities facing steep barriers to opportunity, including low-income Americans, people of color, women, and immigrants. Our current issue areas include immigration, economic opportunity, criminal justice, and poverty.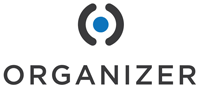 At Organizer, we believe that technology should encourage more human interaction, not less. Organizer is the premier mobile app for having effective conversations with the people who matter most to your project, campaign, or business. We believe in eliminating precious time wasted entering data and printing paper lists. We believe in greater control over your conversations in the field by knowing what's happening at all times in all places. We believe in making it easier to win. We're here to help you Organize Effortlessly.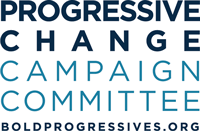 Founded in January 2009, the Progressive Change Campaign Committee (PCCC) is a national grassroots organization with a mission of building progressive power. With nearly one million members, we help bold progressive candidates elected and work with them to govern progressively. MSNBC's Ed Schultz calls the PCCC "the top progressive group in the country." The Nation magazine awarded PCCC "Most Valuable Campaign of 2011" for our Draft Elizabeth Warren campaign. In 2012, we raised over $1 million for Warren, raised over $2.5 million overall for progressive candidates, and had over 30 bold progressive victories. We focus on economic populism and democracy issues — including expanding Social Security benefits, Wall Street reform and accountability, and bold campaign finance reform.

The Progressive Inc. is the publisher of "The Progressive" magazine and Progressive.org, PRWatch.org, ALECexposed.org, and SourceWatch.org, and PublicSchoolShakedown.org. In a merger with the Center for Media and Democracy announced earlier this year, the Progressive Inc. now includes an award-winning investigative research arm to compliment its print magazine that has published powerful progressive voices like Jim Hightower and Howard Zinn and such historic articles like the Reverend Martin Luther King, Jr.'s "Letter from a Birmingham Jail." Lisa Graves is the President of the Progressive Inc., Ruth Conniff is Editor-in-Chief, and Mary Bottari is a Vice President.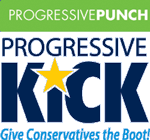 ProgressivePunch (progressivepunch.org) is the most encompassing searchable database of Congressional voting records available on the web. Searchable by individual member of Congress, zip code & any one of 160 different issue categories it offers detailed, non-partisan, easy-to-read narrative vote descriptions and uses an algorithm contrasting the most progressive Democrats vs. the Republican Caucus to generate various scores (Lifetime, Crucial Votes etc.) indicating how progressive each member of Congress is. Progressive Kick is a national progressive SuperPAC & 527, focused on elections and incumbent accountability. We focus on the United States Congress and state legislatures, engaging in tough but winnable primary and general elections. Imagine the Left end of the possible a la Paul Wellstone. We're on the cutting edge of 21st century messaging technologies.

The Progressive Voices Network is creating a progressive media-messaging platform for the Digital Century. Not content with the status quo of vicious rightwing hate-talk and lies on AM radio, The Progressive Voices Institute, a nonprofit 501(c)(3), streams national progressive talk shows like Mike Malloy, Ed Schultz, Thom Hartmann, Stephanie Miller and Ring of Fire, to computers, smartphones, tablets and connected cars 24/7. We've freed progressive talk and messaging from the clutches of the conservative broadcast oligopolies, and returned them to the people. And rather than run the 17 local commercial minutes every hour, we run original, timely commentary, interviews and political satire.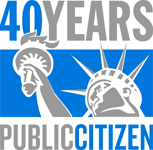 Corporations have their lobbyists in Washington, D.C.; the people need advocates too. That's where Public Citizen (citizen.org) comes in. We serve as the people's voice in the halls of power, championing citizen interests before Congress, the executive branch agencies and the courts. We work for reduced corporate influence over government; clean, safe and sustainable energy; a strong regulatory system; safe drugs and affordable health care; citizen access to the courts; and a trade agenda that can benefit Americans rather than multinational corporations. We take no government or corporate money, which enables us to remain fierce and independent advocates for the people.

Race Forward advances racial justice through research, media and practice. Founded in 1981, Race Forward brings systematic analysis and an innovative approach to complex race issues to help people take effective action toward racial equity. Race Forward publishes the daily news site Colorlines and presents Facing Race, the country's largest multiracial conference on racial justice. Facing Race 2014 will be held in Dallas, Texas on November 13-15, 2014. In addition to highlighting a Southern perspective for Facing Race attendees, the 2014 conference will offer the local community unprecedented access to information and resources on racial equity.

Revolution Messaging founded in 2009 by key members of the 2008 Obama campaign, is a leader in cutting-edge progressive strategies for a mobile world. A full-service digital firm, Revolution Messaging provides clients with expertise in mobile and calling technology, advertising, social media, video, creative, fundraising and web development. In 2014, we unveiled the Revere Suite, allowing even the smallest campaigns to take advantage of the latest in organizing technology. Our clients include government agencies, nonprofit groups, unions and political campaigns and candidates.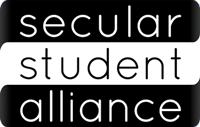 The Secular Student Alliance is a 501(c)(3) educational nonprofit. We organize and empower nonreligious students around the country, primarily by fostering successful grassroots campus groups which provide a welcoming community for secular students to discuss and promote their secular values. The SSA offers students resources including leadership training and support, guest speakers, project grants, and other resources. The SSA recently launched the "Secular Safe Zone," a program for training allies to create safe spaces for non-theists and encourage acceptance, understanding, and tolerance. Allies are also trained to recognize and respond to issues of discrimination, harassment, and bullying of non-theists.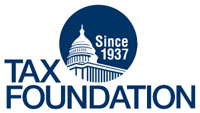 The Tax Foundation is a non-partisan, non-profit think tank that encourages informed debate on tax and budget policy by providing data, research, and analysis on tax policy issues and the size of the tax burden at all levels of government. Our analysis is driven by the principles of economically sound tax policy: simplicity, neutrality, transparency, and stability. Our annual Facts & Figures booklet (produced since 1941) and our website of data and interactive tools provides policymakers and the general public with the tools to evaluate tax policy ideas. Visit us at booth 613 or online at www.TaxFoundation.org.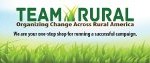 Team Rural created to empower Southern Rural Progressives to engage locally through role-modeling political values. We learned Team practices from years of winning southern strategies and we surpass pricey DC and Atlanta consultants who do not win elections! Want to leave an indelible change? Team Rural empowers constituents to engage with vigorous, credible, winning, campaigns while building lasting relationships with new leaders.

Union Jobs Clearinghouse is the central site for posting the open staffing and trades positions in unions and socially allied and community organizations that are currently accepting applications. We have been putting people to work since 1997.

UniteBlue is a nonprofit organization that leverages the power of social media to connect and amplify progressives. We bring real people together because every voice matters. Each of us can create a meaningful impact discussing the issues we care about most passionately. UniteBlue helps everyone on the Left work together, amplifying each of our individual voices while making all of our activism more effective. The more real people join together, the greater strength we have in numbers. Our voices in unison can fight back against billionaires buying our democracy and Republicans crippling our government. Join today at http://uniteblue.org

The Veterans Green Project is a program of United Peace Relief, INC. a 401 C3 formed in after Hurricane Katrina to provide veterans and civilians the means to organize their volunteer disaster response efforts. Our mission is to demonstrate sustainable energy including biofuels solar and wind solutions for short and long term disaster response efforts. We use the bus to demonstrate these solutions across the country and to set up our forward operating bases in the communities we serve.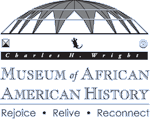 Founded in 1965 and located in Midtown Detroit's Cultural Center, the Charles H. Wright Museum of African American History is the world's largest institution of its kind, and provides learning opportunities, exhibitions, programs and events based on collections and research exploring the diverse history and culture of African Americans and their African origins. Central to the experience is the Wright's 22-gallery core exhibition, "And Still We Rise" which takes visitors from prehistoric African all the way to modern day Detroit. This, the largest exhibit on the African American experience in existence, annually attracts and enthralls visitors from around the world.