So You Think You Can DEI? How Staff Can Lead Internal DEI Efforts Effectively
Session Type(s): Training
Training Tag(s): Operations
Starts: Saturday, Oct. 9 1:00 PM (Eastern)
Ends: Saturday, Oct. 9 2:00 PM (Eastern)
The racial uprisings in the summer of 2020 inspired people in positional power, like C-suite or Executive Leadership, to a wave of sudden enthusiasm for funding diversity, equity, and inclusion (DEI) programming. Lower-ranking team members were not generally included in the planning for these programs, despite often being able to drive internal DEI efforts to address barriers based on race, gender, sexuality, or ability within their own teams. We'll look at strategies to support building relationships, engaging with senior leadership, considering necessary infrastructure improvements, and identifying policy & protocol to support DEI work with integrity.
Moderators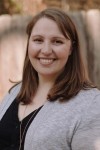 Lola Elfman Greene is a founder and CEO of DevelopWell, as well as a Leadership Coach and Master Trainer with a passion for creative learning and social change.
DevelopWell is a womxn-owned and operated coaching and consulting practice that develops leaders and teams in values-driven organizations with a holistic and innovative approach. Our team brings years of experience from the technology, organizing, and People & Culture fields to ensure our clients are employing the best structures and practices that will allow their teams to achieve their full potential.
Lola's work focuses on developing strong leaders and teams through coaching, team building, and talent development. She has set the standard for engaging and productive team retreats and meaningful management practices with groups like ActBlue, Sunrise Movement, UltraViolet and others.
Lola believes that everyone is a leader, not just line managers or the C-Suite, and that everyone has the potential to positively impact their organization, their families, and the world.
Other sessions: Manager Confessions: This Meeting Could Have been an Email