How to Combat Fake News
Session Type(s): Panel
Starts: Saturday, Aug. 12 9:00 AM
Ends: Saturday, Aug. 12 10:15 AM
Room: Hanover A-B
As the last election cycle taught us, millions of Americans are getting their news from questionable sources. On the right especially (although not entirely absent from the left), "fake news" sites have proliferated and are responsible for massive amounts of misinformation in the minds of voters. This panel will deconstruct the fake news paradigm and offer strategies and solutions to getting a progressive message into the newsfeeds and minds of susceptible voters.
Moderator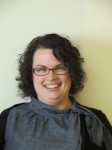 Melissa Ryan's work lives at the intersection of politics, media, and technology. For more than a decade she has been a staple in the progressive movement, helping progressives build and grow online communities. Ryan is currently a visiting fellow at Media Matters for America, where she works alongside the researchers and writers studying the intersection of disinformation and technology, sharing her own expertise and identifying opportunities for content that benefits the public. She is the editor of Ctrl Alt-Right Delete, a weekly newsletter in partnership with Hope not hate devoted to understanding how the right operates online, which has more than 14,000 subscribers.
As a consultant and digital campaigner Ryan has worked on more than 20 federal, state and local campaigns, leading teams that have built vibrant online communities that have knocked on thousands of doors, made tens of thousands of phone calls and contributed millions of dollars to political candidates. Ryan currently lives in Washington, DC. Follow her on Twitter @MelissaRyan.
Panelists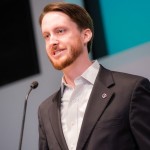 Mark Jablonowski is a partner and Chief Technology Officer of DSPolitical where he has overseen the development of DemocraticAds.com, the award-winning self-serve voter targeted digital advertising platform. Mark is also the founder and CEO of Rogue Global Solutions, a premiere technology strategy firm for political, governmental, and international organizations.
Mark was previously Chief Technology Officer at the Presidential Inaugural Committee, where he oversaw all technical, communication, and data matters and helped to create the most open and accessible inauguration in American history. Joining Obama for America before the New Hampshire primary, Mark traveled the country managing regional IT operations until he landed at Chicago headquarters as IT special projects manager and regional IT director. There he was responsible for multi-million dollar contract negotiations and implementing innovative technology solutions.
During the 2008 election cycle, Mark also co-founded Atlas Voter Protection, an online tool that the Obama campaign used to manage their voter protection operations. Atlas was updated and used by the DNC for the 2010 and 2014 midterm elections as well as the 2012 Egyptian elections.
An avid backcountry skier, Mark is a native of Anchorage, Alaska.
Other sessions: Cracking the Code of the 2018 Midterms: Organizing Tools to Win Down Ballot