Arshad Hasan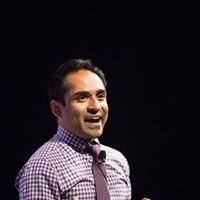 Arshad Hasan is a long serving member of Netroots Nation's Board of Directors and served as the immediate past Chair of the Board. Over his career as a non-profit executive, Arshad has led some of the progressive movement's most high-impact political organizations such as Democracy For America and Progress Now. He now works with organizations with organizations on strategy and with coalitions coordinating around shared goals. Arshad just launched a new firm, Convey Communications, which works with rising leaders—especially women, people of color, and queer folks—on their public communications skills.
Adam Bonin, Secretary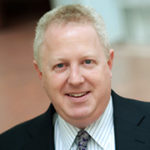 Adam is a political law attorney in solo practice in his native Philadelphia, where he works with Democratic candidates, party entities, labor unions, and other entities in the public arena. His start in the field occurred in 2005, when he represented three bloggers pro bono before the Federal Election Commission and helped establish the right of online activists to have the same freedoms as traditional media under campaign finance law. He has been a volunteer with Netroots Nation since the beginning, and served as Board Chair from 2008-14.
Aimee Allison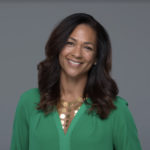 Aimee Allison is founder and president of She the People, a national network elevating the voice and power of women of color. She brings together voters, organizers, and elected leaders in a movement grounded in values of love, justice, belonging, and democracy. In 2018, Ms. Allison was one of the primary architects of the "year of women of color in politics." In April 2019, she convened the first presidential forum for women of color, reaching a quarter of the American population. A democratic innovator and visionary, Ms. Allison leads national efforts to build inclusive, multiracial coalitions led by women of color. She leverages media, research and analysis to increase voter engagement and advocate for racial, economic and gender justice. Her writing has appeared in the New York Times, The Hill, Essence, Teen Vogue and Newsweek. In the early 1990's, Ms. Allison earned a rare honorable discharge from the U.S. Army as a conscientious objector and works today to support courageous, moral leadership.
Cheryl Contee, Chair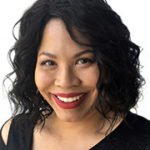 Cheryl Contee is the award-winning CEO and co-founder of Do Big Things, a digital agency that creates new narrative and new tech for a new era focused on causes and campaigns. She is the Amazon bestselling author of Mechanical Bull: How You Can Achieve Startup Success. Cheryl was a co-founder of social marketing software Attentive.ly at Blackbaud, the first tech startup with a black female founder on board in history to be acquired by a NASDAQ-traded company. Her prior company Fission helped write the early source code for Crowdtangle, earning sweat equity in a successful social enterprise startup acquired by Facebook in Dec 2016. Cheryl is proud to be a co-founder of the tech inclusion initiative #YesWeCode.
Gina Cooper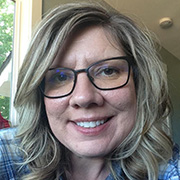 Gina Cooper is the founder and lead strategist for Cooper Strategies which focuses on startups in emergent technologies that impact civic spaces. Gina serves on the advisory boards of StoreLabs, Global EIR, Data4America, Lean Studio, and Farmhouse. Gina also founded Netroots Nation and currently serves on its Board of Directors. Before that she was a high school science and math teacher. Her family currently lives on a small farm in west Sonoma county wine country. Gina can also be found teaching yoga at GinaCooperYoga.com.
Anita Jackson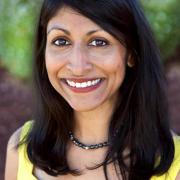 Anita is MomsRising's digital communications director. Anita leads creative communications campaigns that center marginalized voices, support policy-changing grassroots action, and drive organizational growth. By organizing in methods both innovative and tried-and-true, MomsRising's content reaches an audience of several million, including an active, diverse, and influential network on the ground and across traditional and social media platforms.
Marianne Manilov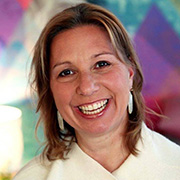 Marianne is a founder of The Engage Network, which incubates, researches, and advises on building decentralized, people-led networks. The practice marries the best online organizing strategies with a unique, small circle approach to build field. Network partnerships have included: the Organization United for Respect, SEIU International, Greenpeace International, Sierra Club and Everytown for Gun Safety. Prior to Engage, Manilov spent 25 years in organizing. She co-founded several c3 and c4 efforts including The Center for Commercial-Free Public Education, which brought the corporate takeover of public schools onto the national agenda and created grassroots networks in 23 states. Marianne writes on social change and been quoted extensively in the media.
Melissa Ryan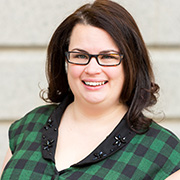 Melissa Ryan writes Ctrl Alt-Right Delete, a weekly newsletter covering extremism and online toxicity. She is the CEO and Chief Strategist of CARD Strategies, a consulting firm that helps organizations mitigate the threats posed by disinformation, extremism, and online toxicity. Previously Ryan spent a decade leading digital campaigns for nonprofits and political races. Follow her on Twitter @melissaryan.
Brian Young

Brian is the Executive Director of Action Network. Before starting Action Network, he served in numerous leadership roles in Democratic digital politics, including heading up digital work for SuperPACs and acting as Digital Director for Senator John Kerry. He has also been a filmmaker, producing historical documentaries for public television.