We're open for business! This year's Bazaar runs from Friday, November 30th through 10 PM Eastern Tuesday, December 4th.
The creativity of our community never ceases to amaze us – from hand-cut greeting cards to scrumptious treats based on recipes passed down from generation to generation, from hand-crafted woodwork to one-of-a-kind needlework.
So as they say, bid early and bid often!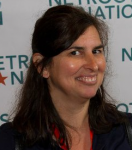 Linda Lee