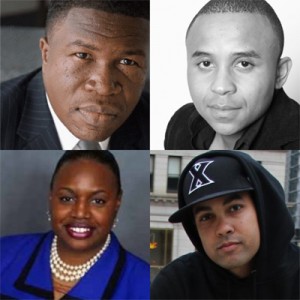 Troy Davis. Oscar Grant. Trayvon Martin. Police brutality at Occupy encampments around the country. You've seen all this and more in the news over the past year. But it's been going on for decades unchecked (and unnoticed by many progressives).
Policies ranging from Stop and Frisk to Stand Your Ground are not only creating a culture of fear in our country, but a second social class. The systemic problems that exist are often borne of old-fashioned bigotry and prejudice.
At Netroots Nation we pride ourselves on pushing activists to think bigger about their activism and bring new fights into the national debate. We have some questions to ponder: How can we educate others on the role that race plays in our current judicial system? How do we end the cycle of violence that plagues so much of urban America and promote uplifting alternatives to violence and incarceration? And how can the progressive community join with social and racial justice organizations to empower communities—and change a system that essentially undermines social movements and threatens progressive power?
On Saturday, June 9 from noon to 1:15 p.m., we invite you to join us for a lunch-time conversation about criminal justice in America. We're honored to be joined by progressive luminaries Jakada Imani of the Ella Baker Center for Human Rights, Nicole Austin-Hillery of the Brennan Center for Justice and Rashad Robinson of Color of Change. We'll also be treated to a special performance by Jasiri X.
If you care about a just and equitable society and building progressive power, this is a session you can't miss.