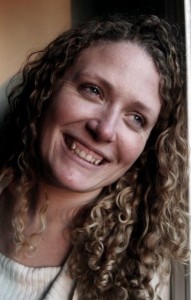 Natalie lives at the intersection of organizing, technology and movement-building. Natalie is CEO of Rebuild the Dream, a platform for bottom-up, people-powered innovations to help fix the U.S. economy, that she co-founded with Van Jones and Billy Wimsatt.
Previously, Natalie served as New Media Director for President Obama's Organizing for America (OFA) and the Democratic National Committee. She built and ran the New Media team responsible for the digital organizing, web content, social media and fundraising.
Prior to joining OFA, Natalie built the first Online Organizing department at the Sierra Club and served as the Deputy Organizing Director for MoveOn.org.
Named one of the Top Fifty Women to Watch in Tech, she is often speaking and training at progressive centers like New Organizing Institute, Personal Democracy Forum, and Netroots Nation. Natalie's based in San Francisco, CA with husband Matt Ewing and pup, Pac.
Netroots Nation participation