The Progressive Response to (Predictable) Emergencies: National Security Crises and Domestic Crackdowns in the Time of Trump
Session Type(s): Panel
Starts: Friday, Aug. 11 2:30 PM
Ends: Friday, Aug. 11 3:45 PM
Room: Hanover F
Let's face it, the first few months of Donald Trump's America have been horrifying, but it can get worse. Moments of crisis, such as extremist violence or an international crisis, create windows for seizing power, enacting racist repression of entire communities, restricting civil liberties, cracking down on domestic opposition and going to war. Hitler used the Reichstag Fire; Putin used the 1999 apartment bombings; and George W. Bush used 9/11. With Trump, Bannon and their allies in Congress, progressives must be prepared to fight back in the first hours and days of a national security crisis. Hear from senior leaders from the ACLU, Proteus Fund, Win Without War and MoveOn.
Moderator
Panelists
Stephen Miles is the Director for Win Without War, a diverse coalition of national, multi-issue organizations formed in opposition to the wars in Iraq and Afghanistan and the underlying national security strategy that created them. Stephen is a veteran of campaign politics with a strong background in grassroots advocacy. Most recently, Stephen worked with the global campaigning organization Avaaz. Previously, Stephen worked in electoral politics, primarily in New Orleans, working to elect Democratic candidates and advance progressive policies. He previously served as the Executive Director of the American Hellenic Council focused on advancing Greek American concerns through community-based advocacy. Stephen is a graduate of the London School of Economics and Tulane University with academic expertise in humanitarian interventions and Middle Eastern politics.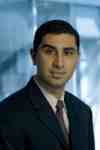 Faiz Shakir is a Vice President at the Center for American Progress and serves as Editor-in-Chief of ThinkProgress.org. He holds a B.A. degree in Government from Harvard University and a J.D. degree from the Georgetown Law Center. Faiz has previously worked as a Research Associate for the Democratic National Committee, as a Legislative Aide to Sen. Bob Graham (D-FL) on the Senate Veterans Affairs Committee, and as a communications aide in the White House Office of National Drug Control Policy. Faiz is co-author of Howard Dean's Prescription for Real Healthcare Reform, The Change We Need: What Britain Can Learn from Obama's Victory, and Fear, Inc: The Roots of the Islamophobia Network in America.
Murshed empowers CREDO customers and CREDO Action members to fight for progressive change in Washington, D.C., and in state capitols across the country. His more than 10 years of political experience includes his position as Director of New Media for then Senate Majority Leader Harry Reid. He has worked in a number of national campaigns and nonprofit organizations, engaging in grassroots advocacy and organizing activism. He was a member of Gov. Howard Dean's groundbreaking online fundraising team during Dean's 2003–2004 presidential campaign. Murshed is a graduate of UCLA and blue & gold Bruin fan, as well as a graduate of the Boston University School of Law.
Other sessions: Trumped Up Trade: Retaking the Working Class on Trade and the Economy