Resisting with Vision: Building the Abortion Rights Movement City by City
Session Type(s): Panel
Starts: Thursday, Aug. 10 1:00 PM
Ends: Thursday, Aug. 10 2:15 PM
Room: Grand Hall D
2017 brought seismic shifts to D.C., but abortion advocates have been working in a hostile climate for years. States enacted 288 restrictions on abortion access from 2011-2015 alone. The Hyde Amendment has long been considered controversial, and yet reproductive justice activists using bold, visionary strategies have rapidly changed the culture around Hyde in a matter of years. Pursuing strategic wins at the local level is a driver for policy and culture change and an important model to learn from given the current climate. Red state advocates from Texas and Pennsylvania and national advocates will discuss local advocacy and how they use it to organize, build champions, drive a vision for reproductive justice, and ultimately win the day.
Moderator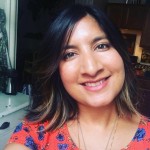 Ravina Daphtary is the Director of State Strategies at All* Above All, a campaign that aims to lift bans on public coverage of abortion, including the federal Hyde Amendment. She oversees the campaign's State and Local Labs, sites that develop and launch innovative strategies for abortion coverage advocacy that include organizing, communications, and proactive policy advocacy. Prior to her time with the All* Above All campaign, Ravina worked on reproductive rights issues as a consultant in Arkansas and Mississippi, where she advocated against a number of threats to reproductive autonomy and organized youth in both states. She holds a B.S. in Economics from New York University and an M.A. in Communication from the University of Illinois at Urbana-Champaign. She lives in Philadelphia and is susceptible to bribes of Wawa hoagies and Little Baby's ice cream.
Panelists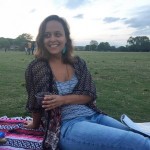 Amanda Williams is a Texan and queer Latina feminist activist from Houston, Texas now living in Austin. After graduating from the University of Houston with a Bachelors in English Literature in May of 2011, she worked for Planned Parenthood Gulf Coast in public affairs until returning to graduate school to obtain a Master's in Political Social Work. Amanda worked the 83rd Texas Legislative Session as a policy analyst for the Legislative Study Group in 2013 and then went on to work for a federally qualified health center doing women's health advocacy and policy work. She served on the board of the Lilith Fund from 2012-2015 and is now the organization's first-ever executive director. Amanda dedicates her life to reproductive justice work and openly shares her abortion story in order to reduce the stigma around abortion. She is a proud ambassador of the National Network of Abortion Fund's We Testify storytelling program, which is dedicated to increasing the spectrum of abortion storytellers in the public sphere. In her free time, you can find Amanda stirring shit up in Texas, rock climbing, hanging out with her cat, drinking good wine, or planning her next travel adventure.