Let's Talk About Drugs: The Opioid Epidemic and Why It Should Be A Core Political Issue for Democrats
Session Type(s): Panel
Starts: Thursday, Aug. 10 9:00 AM
Ends: Thursday, Aug. 10 10:15 AM
Room: Hanover F
Our communities are being torn apart by the drug crisis. Hear from top progressive candidates and elected officials from across the country about why this issue matters both morally and electorally—and why it's an issue that speaks to corporate power, the lived economic reality of the working class, and social justice issues like policing, mandatory sentencing, and incarceration. We'll argue that this should be a major issue and thematic focus for Democrats in 2018 and beyond.
Moderator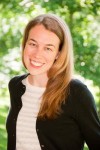 Stephanie Taylor, Co-Founder of the Progressive Change Campaign Committee (PCCC) has spent the last 15 years working on labor, electoral and advocacy campaigns throughout the country. She is a former union organizer and a pioneer in the area of scalable field, using technology and field to achieve results. She has a B.A. from the University of Virginia and an MFA from Columbia, and is a PhD candidate in American history at Georgetown. Her campaigns have been covered widely, and her political commentary has appeared in Salon, The Nation, Huffington Post, and elsewhere. Follow her on Twitter @StephanieTaylor.
Panelists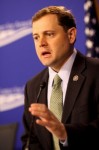 Tom Perriello is the President of the Center for American Progress Action Fund and former U.S. representative for Virginia's fifth congressional district. While representing rural, urban, and suburban communities across central and southern Virginia, Perriello served on the Veterans Affairs and Transportation and Infrastructure Committees. After leaving office, he conducted research and wrote commentary on the Arab Spring through a variety of nongovernment organizations. Prior to his service in Congress, Perriello managed teams working on conflict resolution and democratic transitions in Africa, Afghanistan, and other regions. Perriello has helped launch numerous non-profits including Faith in Public Life, FaithfulAmerica.org, Catholics in Alliance for the Common Good, and Catholics United. He is a native of Ivy, Virginia and a graduate of Yale University and the Yale Law School.
Other sessions: A Progressive Vision of Universal Basic Income